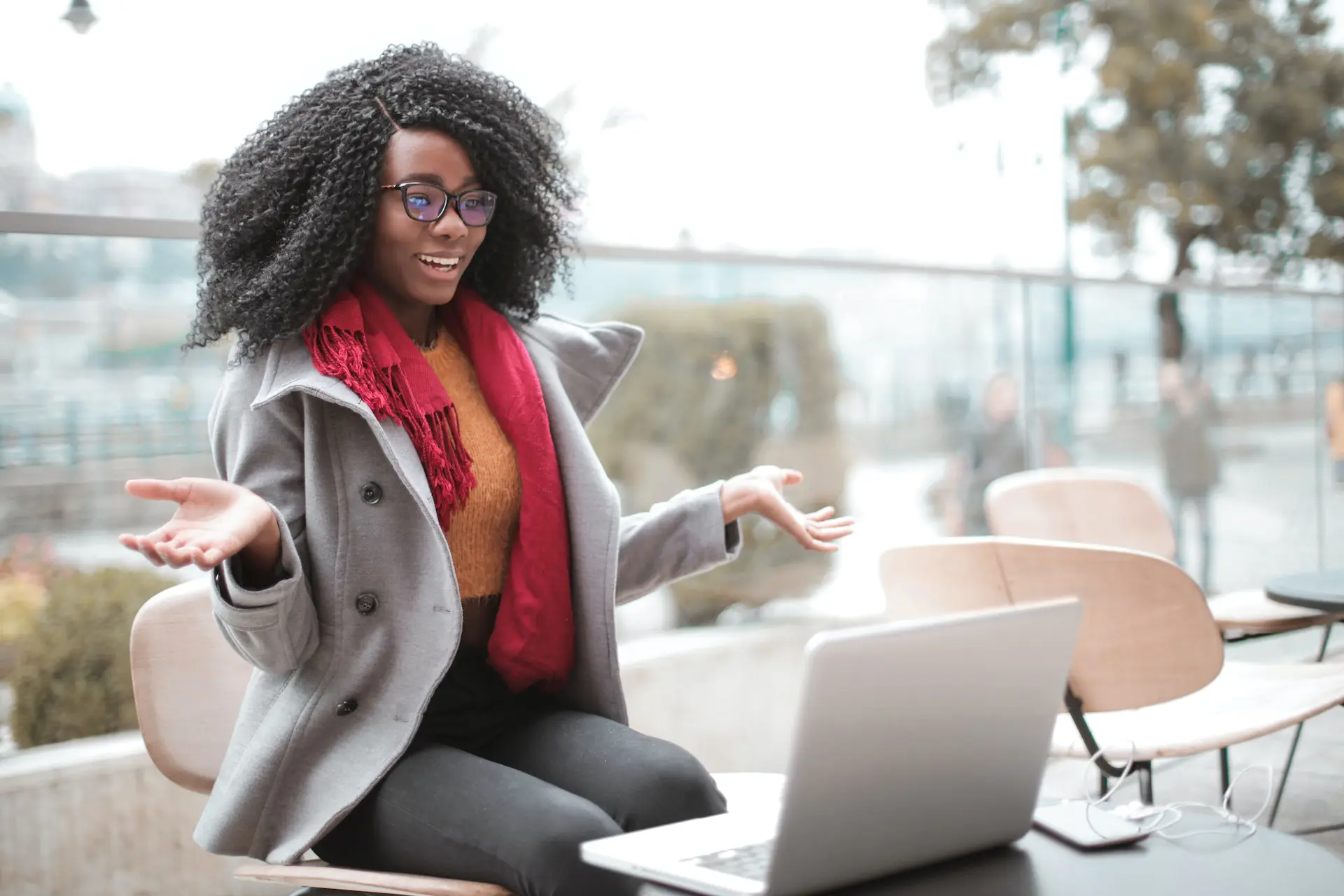 For years, those of us who worked remotely relied on web and video conferencing tools to stay connected with our colleagues. Besides aiding in collaboration, they've also been essential in building rapport with our team members and clapping back against the loneliness that comes from remote work.
However, stay-at-home orders have made these tools essential. And, since it's anticipated that this will remain a long-term trend, you need to ensure you're using the right solution. But, with so many options available, which ones are the creme-de-la-creme?
After taking into consideration like: ease-of-use, price, audio/video quality, mobility, and unique features, I've whittled the list down to the following ten best web conferencing tools and video conferencing software tools for you to consider.
At the end of 2019, Zoom, which was founded in 2011, had added 1.99 million users. Then, the COVID-19 pandemic struck fast and hard in 2020. The company claimed that usage had grown to 300 million meeting participants daily — although that's been questioned. Regardless of the exact figures, Zoom has definitely benefited from the crisis.
But, why exactly is everyone using Zoom?
For starters, it's an affordable tool that unifies video conferencing, online meetings, and group messaging into one easy-to-use interface. The audio and video quality isn't too shabby. You can effortlessly share Zoom links with others, as well as share screens and schedule events. And you can play around with the various virtual backgrounds available for Zoom.
Does Zoom have flaws? Yes. However, the company has been trying its best to address them.
Having initially been released in 2004, it's no surprise that GoToMeeting has long been considered an online video conferencing leader. Mainly because it's arguably the easiest conferencing platform to use. Just send participants a custom URL, and you're all set.
Additionally, GoToMeeting is known for its reliability and ability to work across multiple devices like laptops and phones. There are also features like real-time screen sharing, chatting, and the ability to record the session. You can also convert videos into slides, invite up to 250 participants and integrate it with your current online calendar.
After a free trial, plans start at $12/month.
Like so many of you, I relied on Skype for years. After all, it debuted in 2003 and was an easy and convenient way to connect with others from all over the world. Although the platform is primarily known for its internet calls and messaging, you can also use it to host a video meeting. It allows you to invite up to 50 people, and there are unique features like live subtitles.
If you've used Skype for Business, though, I've got some bad news. It will be replaced by Microsoft Teams. However, you should be alright until July 31, 2021.
There's also some good news with this. Microsoft Teams is highly rated web conferencing. Mainly, this is thanks to it being part video conferencing software and part team collaboration tool.
Going all the way back to the 20th century, 1999 to be exact, RingCentral has been dubbed the world's best communication platform. And, it's easy to see why.
You can use it to make phone calls, send a message, or schedule a virtual meeting — all of which are in HD. There's a low learning curve in using it. And it has an industry-leading 99.999% uptime SLA — which means it is incredibly reliable.
What makes RingCentral so powerful, though, is the ability to integrate with apps like G Suite, Microsoft 365, and Slack. That may not blow you away. But I think you'll enjoy no longer constantly switching back-and-forth between them.
Originally, this was formerly known as Google Hangouts Meet. If you haven't guessed, it was the more business-friendly version of Hangouts. As such, it was only included if you had a G Suite account. Thankfully, the Big G has made this free to everyone.
With Google Meet, you can schedule an appointment for later or immediately via Google Calendar, the Meet app or website, or Gmail. From there, you can take advantage of features like inviting up to 100 people for an unlimited time. You can also add real-time subtitles, share your screen, mute or pint others, and change your background.
If your Wi-Fi is questionable, you can change your camera's resolution. While this won't improve the video quality, it will help with the audio. You can also activate noise-cancellation and use low-light support to brighten up your feed.
Founded in 2009, BlueJeans, which Verizon owns, has earned numerous awards over the years. These include Product of the Year – Unified Communications, Customer Service — Team of the Year — Stevie Award, and Best Results – Enterprise — G2 Crowd.
If awards aren't a convincing talking point for you, then let's look closer at their features. It comes with HD video and Dolby Voice. It allows you to host a meeting on any device and integrates with Outlook, Google, Slack, Trello, and Facebook Live.
I also like that you can use BlueJeans for town halls and webinars. Additionally, you can book one-on-ones. Most importantly, it's easy to use, secure, and provides real-time intelligence.
After a 30-day free trial, plans start at just $9.99 per month.
Since this is Cisco we're talking about here, it's an industry standard. And it does live up to expectations by being a cross-between a voice calling and web conferencing tool. However, it's a pretty handy collaboration tool that allows you to share files and send direct messages. There's also a nifty whiteboard feature.
While WebEx is ideal for larger teams, there is a free personal plan. After signing up, you'll be assigned a unique URL to manage all of your meetings, such as scheduling and recording them. You're permitted to incite 100 different participants. And it plays nice with Google Drive, Office 365, OneDrive, and Salesforce.
If the free option isn't working free you, plans start at $13.50/month.
In 2011, GetResponse launched ClickMeeting. The platform grew so much that in 2016 it became its own company. And since then, it's proven to be a competent tool for online meetings and webinars.
With ClickMeeting, you can share screens, poll attendees, and hold Q&A sessions. Other features include a whiteboard, private chat, and real-time translation. I'm also a fan of their resources, mainly their blog, which shares best practices for holding live virtual events.
Following a free trial, monthly plans start at $25.
Founded in 2003, Join.me is an easy-to-use video conferencing software solution. Best of all, it comes packed with all the features you need for a successful online meeting. Some of these features include customizable meeting links, one-click screen sharing, and the ability to record meetings.
You can also customize your background, high audio and video quality, and whiteboard capabilities. It integrates with Slack and can also be used for events like webinars. Pricing starts at an affordable $10/month.
Whereby has one goal, emphasizing ease-of-use. In fact, all you need is an email address to get started. From there, you can generate your own Room Link and begin inviting others. What's really cool is that on their end, there are no downloads, registration, or PIN codes.
Like the other entries, you can change your background, record sessions, and chat with other attendees. However, there are some unique features like floating emojis and being prompted to "knock" before entering a meeting. I also like that you can connect the platform with your site or app using the Meetings API.
If the free plan isn't enough for you, plans start at $9.99/month.
Featured Image Credit: Photo by Andrea Piacquadio; Pexels; Thank you!