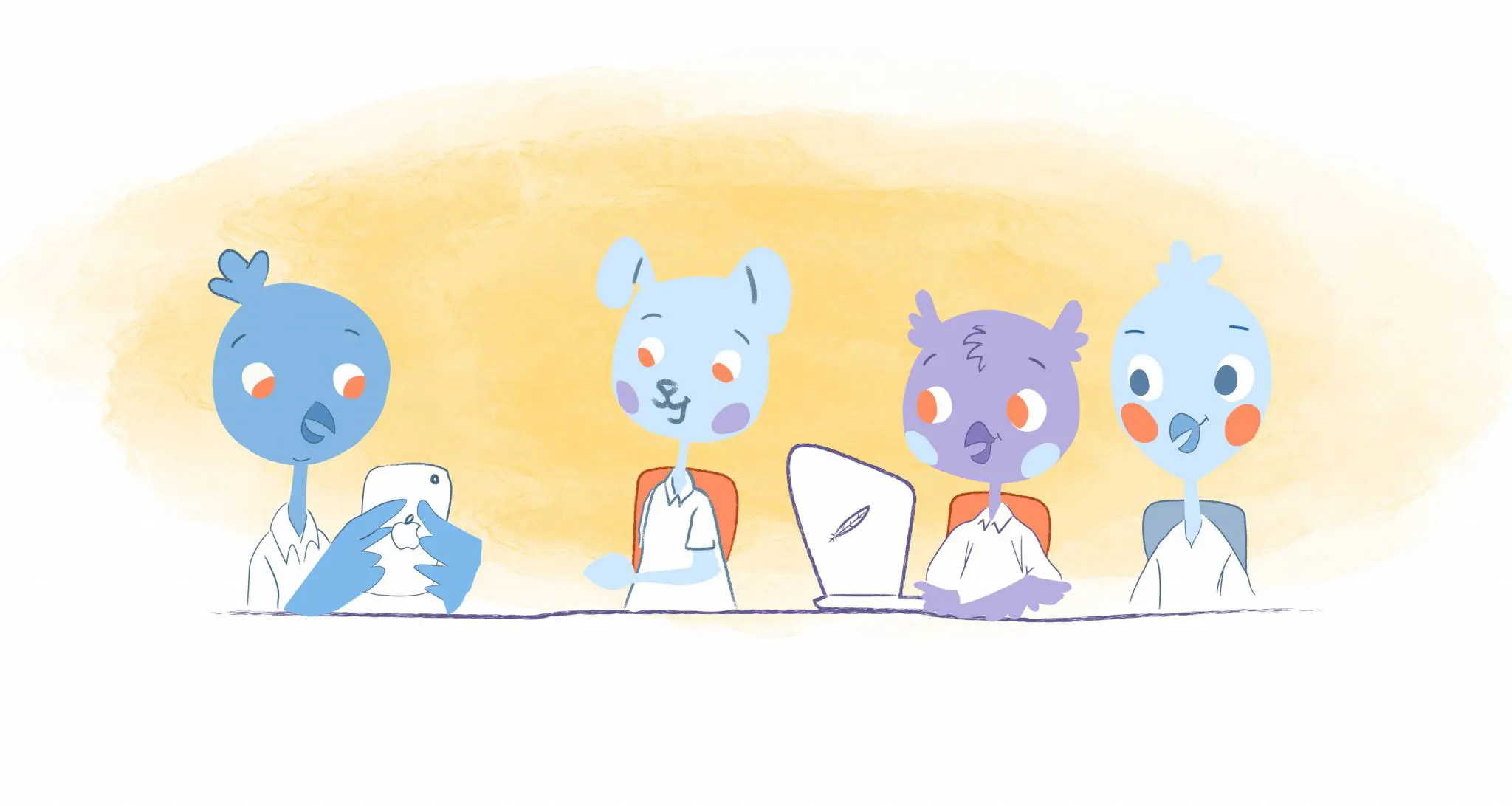 With so many personalities within your organization, it's not every day that you can reach unanimous decisions. However, if there is one thing that everyone can agree upon it's how much they despise meetings.
People dread meetings for several valid reasons. For starters, most people view meetings as unproductive and inefficient. That's because there isn't a clear purpose and a lack of clear, actionable outcomes. What's more, meetings often drag on for far too long. As a result, attendees are pulled-away from meaningful work.
Other culprits include:
Having to wait for late arrivals — which wastes even more time of participants.
Believing that there's too much talking and not enough listening.
Inviting too many people because you don't want anyone to be left out.
Not having any structure — such as an agenda or allowing others to go off-topic.
Feeling bored or not engaged.
While that is not an extensive list, the point is that people really can't stand meetings. And, the numbers seem to back this sentiment up.
The Psychological Price of Meetings
Research from Atlassian found that the average employee attends 62 meetings per month, with half being considered "time wasted." The research also shows that we spend approximately 31 hours per month in unproductive meetings.
According to research from Fuze, unproductive meetings cost more than $37 billion annually. It also wastes 15 percent of an organization's collective time. However, for middle management, that figure increases to 35 percent and 50 percent for upper management. That's a lot of time and money when 67 percent of executives consider meetings to be failures.
Because of this, it's no surprise that some organizations, like Asana, have banned meetings on specific days as a solution to the meeting problem. Other businesses have even scrapped meetings altogether.
But, few of these organizations have examined the most detrimental part of meetings; the psychological price it has on employees.
The Toll on Physical Health
Wait. Wasn't this article supposed to be about the psychological price of meetings? Yes. However, there's a strong correlation between physical and mental health.
While it's no secret that physical health reduces serious health concern like heart problems, diabetes, or concern, it's also a proven way to reduce stress and anxiety. Being active also improves your mood, focus, and concentration thanks to the release of dopamine and serotonin.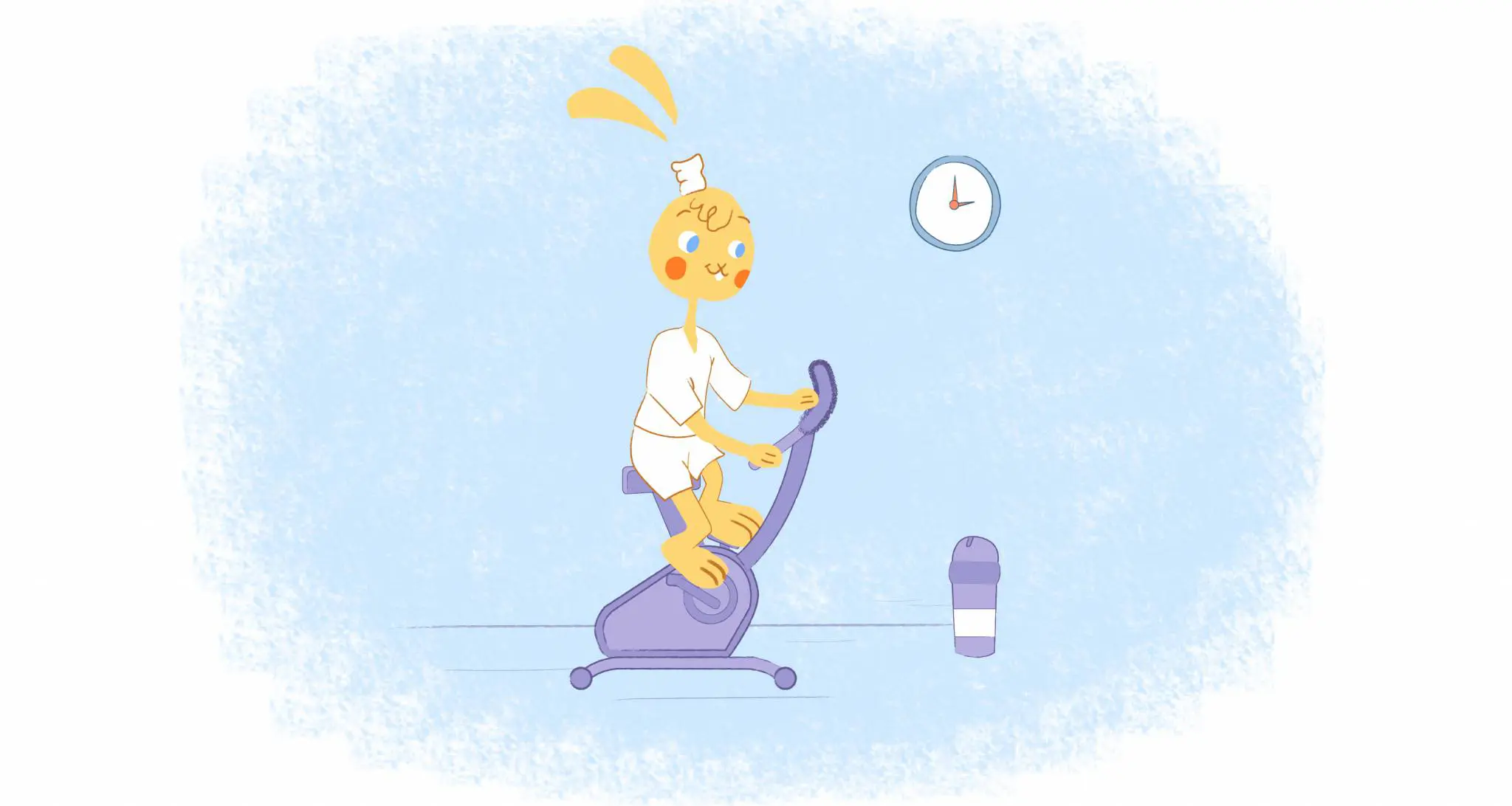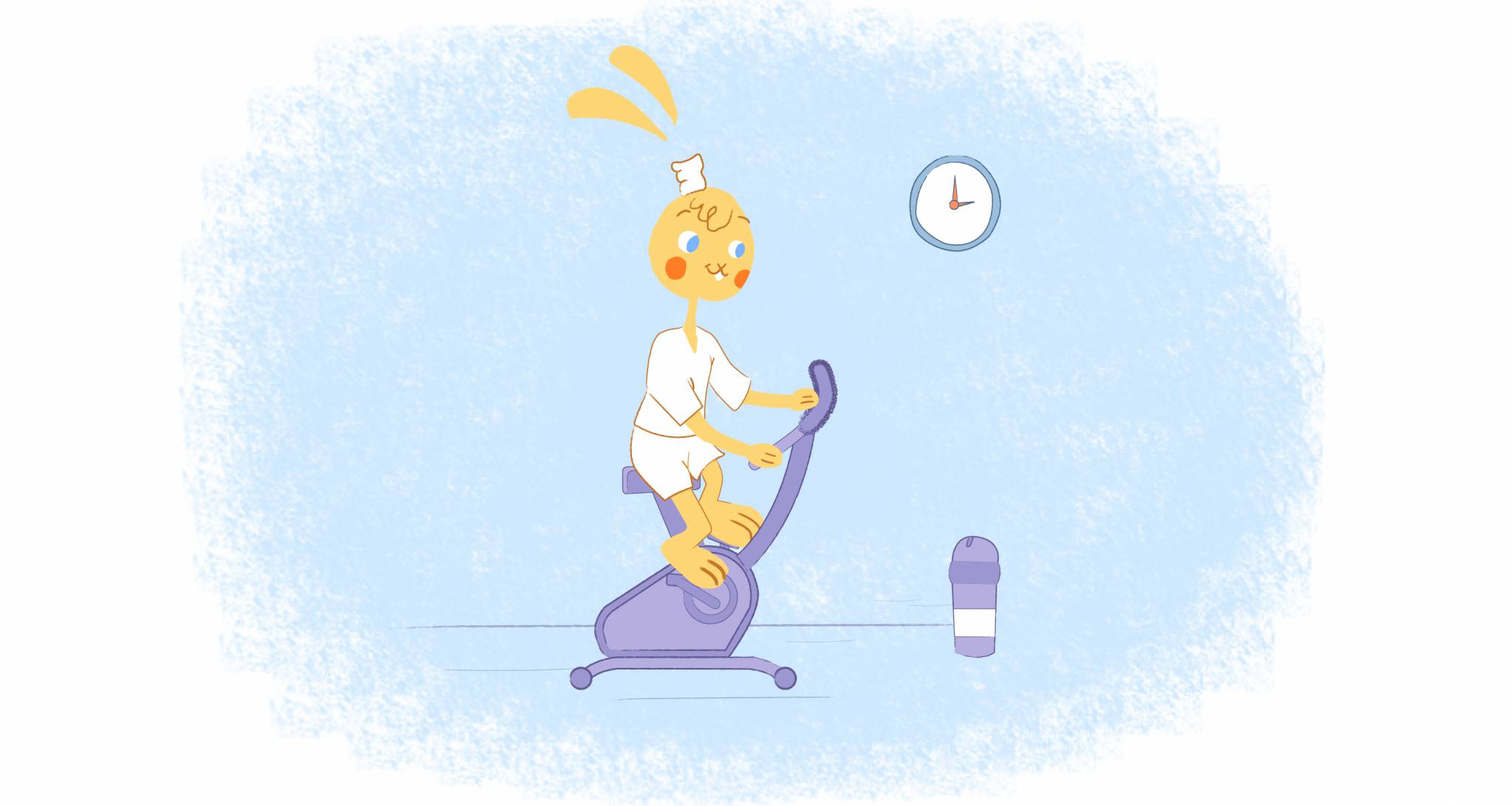 Exercise has also been found to stimulate other chemicals in the brain called "brain-derived neurotrophic factors." These allow for new brain cells to grow and develop. Furthermore, research shows that older adults who are physically fit have a bigger hippocampus and better spatial memory.
In short, when you prioritize your physical health, you're improving your mental health.
Considering that the average person already sits for 12 hours per day, slouching at a conference table only adds to this sedentary lifestyle. No wonder living sedentary has become the fourth leading risk for global mortality.
To counter physical inactivity, it's suggested that we need at least one hour of physical activity a day. Of course, this is no easy feat during a hectic workday. The good news is that instead of sitting throughout a meeting you implement standing meetings.
While this won't completely resolve physical inactivity in the workplace, it's an excellent starting point to improve employee health — they're also 34 percent shorter. Additionally, standing meetings come with the following benefits;
Releases endorphins and boosts energy levels.
Decreases distractions.
Encourages better collaboration, a sense of purpose, and creative thinking.
Keeps attendees focused and alert.
Improves posture.
Burns 50 percent more calories than sitting.
Added Workplace Stress and Anxiety
Workplace stress has already been dubbed the "silent killer." The outcome known as a silent killer is because when left unchecked stress can result in physical alignments like headaches, trouble sleeping, and increased blood pressure. It can also affect concentration, confidence, and mood disorders like anxiety and depression. 72 percent of people who have daily stress and anxiety say it interferes with their lives at least moderately.
Meetings can add to an already stressed out workforce due to issues like being afraid to speak in public and interacting with an authority figure. There's also legitimate worry when there isn't access to an agenda or resources before the meeting. I mean is there anything worse than not knowing what to expect when entering a meeting? Worse, have you been asked a question for which you didn't or couldn't prepare an answer?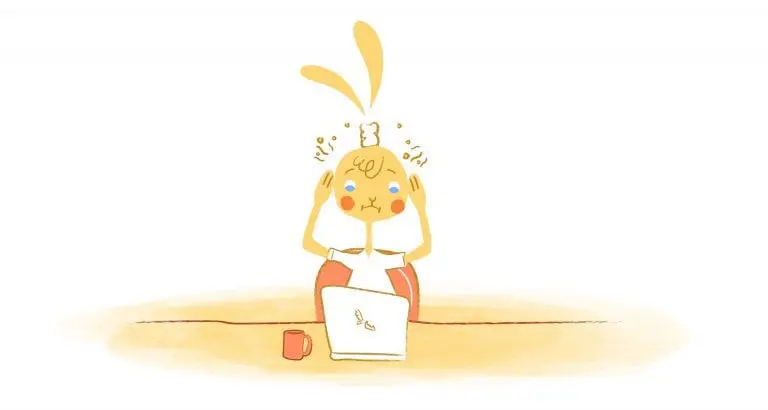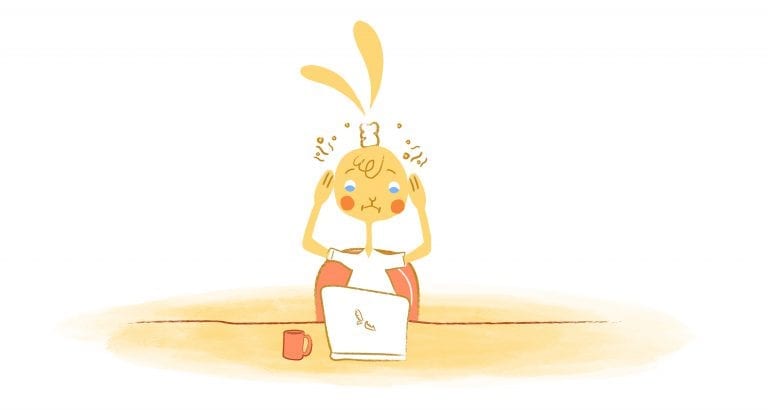 When it comes to reducing workplace stress and anxiety, there isn't such a thing as "one size fits all" approach. However, one solution is to provide all attendees with the required information, resources, and agenda in advance. Giving meeting attendees advanced information offers them the opportunity to prepare — so that they aren't afraid of the unknown. The dividend is money back in your pocket in saved time.
You may also want to consider offering meditation classes and encouraging employees to take frequent breaks. Also, create a friendly and positive company culture through team building exercises, socializing outside of work, and not tolerating bullying. When employees feel comfortable and respected with their colleagues, it can ease stress related to areas like the fear of public speaking.
FOMO
Despite the evidence that regular meetings are unproductive and costly, why do we keep scheduling or attending them? There may be a simple explanation; FOMO.
FOMO, which is stands for the "fear of missing out," is defined as "anxiety that an exciting or interesting event may currently be happening elsewhere." It may explain why leaders schedule weekly meetings. If they don't see their team, they'll worry that they don't know what everyone is working on, or assigned.
Personalities can also play a role. Extroverts, for example, are naturally drawn to recurring brainstorming sessions and group activities. As a result, they set face-to-face communications because they believe it's necessary.
The truth of the matter is that when everyone within your organization is in-attendance, performance decreases because the group size is too large. C Northcote Parkinson addressed this first with his"coefficient of inefficiency." Parkinson stated that meetings consisting of five people were "most likely to act with competence, secrecy, and speed." Above nine, Parkinson added, "the organism begins to perish."
Via Quiet: The Power of Introverts in a World That Can't Stop Talking":
The "evidence from science suggests that business people must be insane to use brainstorming groups," writes the organizational psychologist Adrian Furnham. "If you have talented and motivated people, they should be encouraged to work alone when creativity or efficiency is the highest priority."
Before inviting your entire staff to the next meeting, review all current recurring meetings and ask yourself the following questions;
Does the meeting still serve a purpose?
Is the meeting necessary?
Does everyone need to participate or can you invite only the key stakeholders like department heads?
Can you use Slack, email, or a project management system instead of in-person?
If you must meet face-to-face, can you replace the meeting with a 5-minute inspiration break?
It's never easy to start eliminating meetings from your calendar. But, start experimenting with alternatives. It may take some trial and error, but you may find a more productive option.
Decreases Morale and Engagement
When meetings are irrelevant to invitees and don't serve a purpose, they can kill morale. Instead of being able to focus on more critical work, attendees are stuck in a meeting that is an utter waste of time.
When employee morale is low, you can also expect engagement to drop as well. Initially, this may not seem overly significant. But, employee disengagement leads to;
Dissatisfaction with their jobs.
Unproductivity.
Causes people to withdraw, which harms collaboration.
Less employee input.
A lack of growth, empowerment, and improvement.
An increase in costly mistakes.
More absenteeism and turnover.
Again, avoid scheduling meetings that are a waste of time. Make sure they have a clear purpose and work towards a common goal. And, make sure they're short, concise, and engaging.
Unnecessary Information Overload
Do your meetings contain too many facts? Are you throwing stats at attendees left and right? Are you boring them with slide after slide packed full of information?
Annoying people to death or overwhelming them with information may seem innocent. Unfortunately, when exposed to too much information our brains become unnecessarily stimulated. This information overload can result in negatively affecting our mental well-being in the following ways:
A decrease in productivity.
Drained energy.
Difficulty concentrating.
Strong compulsion to check emails, social media, etc.
A decreased cognitive performance which can impair decision-making.
When planning a meeting keep in mind that the brain can only handle to so much information at one-time. Additionally, our brains can only focus for so long before starting to wander. If a meeting is an hour-long and delivers too much data — processing and focus will be dull, and everyone will lose interest.
As such, only share the most critical data points during your presentation. You can send any supporting information to your team in the form of a word document that they can view at their leisure. A quick, readable piece will also ensure that the event will be short and concise. Ideally, you should take a page of the TED Talk playbook and keep your presentation under 20-minutes.
Multitasking Damages Your Brain
A whopping 92 percent of people have admitted to multitasking during meetings. Whether if this is checking their email or during other work, multitasking does more harm than good.
Research out of the University of Sussex found that multitaskers have " less brain density in the anterior cingulate cortex, a region responsible for empathy as well as cognitive and emotional control." A study from the University of London discovered "that participants who multitasked during cognitive tasks experienced IQ score declines that were similar to what they'd expect if they had smoked marijuana or stayed up all night."
One solution would be to ban gadgets, like a smartphone. Former President Obama, for example, had people place their phones in a basket before entering a meeting.
Another option would be to make meetings more interactive. Interactive meetings take up more time though. But an occasional question-and-answer session can be helpful, group activities, or ditching the chairs and implementing standing meetings can also be beneficial.
Distractions Derail More Than Just Productivity
It's no secret that distractions harm productivity. For example, if you're interrupted by an email, it will take around 16 minutes to refocus your attention. As for meetings, it can take 2 hours to recover from these disruptions. The reason? Switching between tasks leaves us with a frantic sensation. As a result, this over-stimulates the brain.
However, this is just the tip of the iceberg.
Because distractions lead to productivity loss, the work day gets longer. Eventually, this leads to frustration, stress, and a lack of engagement and motivation. And, because we're attempting to catch up on work, we make more mistakes.
As if that weren't bad enough, workplace distractions impair employee IQ scores.
Once again, if possible, avoid having too many unnecessary meetings. If a situation can be handled electronically, then go that route as opposed to interrupting people from working. If meetings are necessary, keep them under 30-minutes and at least have one day per week where meetings do not take place.
Can Lead to a Sense of Failure
As mentioned above, a majority of executives feel that meetings are a failure.
Failure isn't always a bad thing. It allows you to learn and grow from your mistakes. At the same time, that doesn't make failure an enjoyable experience.
Failing time-and-time again can make the same goal less attainable. It also distorts how you perceive your abilities, makes you believe you're helpless, causes anxiety, and unconscious self-sabotage.
Every meeting on your calendar should have clear goals and objectives. Calendar info involves:
Identifying the desired outcome and how it can be achieved.
Determining why the outcome is essential. In other words, how does it align with the bigger picture?
Deciding when the outcome should be achieved and establishing roles.
Meetings Aren't a Good Waste of Time
Meetings aren't just a waste of time. They're a terrible waste of time. This doesn't even account for the psychological price of meetings on a human soul.
While our brains require downtime, instead of sitting in a useless meeting you should provide opportunities for yourself and team to meditate, new learn a skill, exercise, build hobbies, or work on a passion project. In other words, you shouldn't be watching Netflix for an hour. Instead, you should focus on activities that have some potential positive value.
When time is spent as an investment, productivity increases, it also encourages creativity, solidifies memories, and replenishes attention.
Meetings Can Still Be Beneficial
You may believe that all sessions are a waste of time? But, that's not honestly always the case. When done correctly, meetings can;
Keep everyone in the loop and on the same page.
Share problems, concerns, and solutions to problems.
Promote leadership and the chance for employees to step into new roles.
Opportunity to give and receive feedback.
Provide training opportunities.
Promote team collaboration. Teamwork can improve the flexibility of the organization, keep everyone engaged, spark innovation, and improve the health of employees.
Even more promising is that meetings can encourage group cohesion. While meetings should be as short as possible, letting participants spend a couple of minutes before or after engaging in informal communication boosts productivity.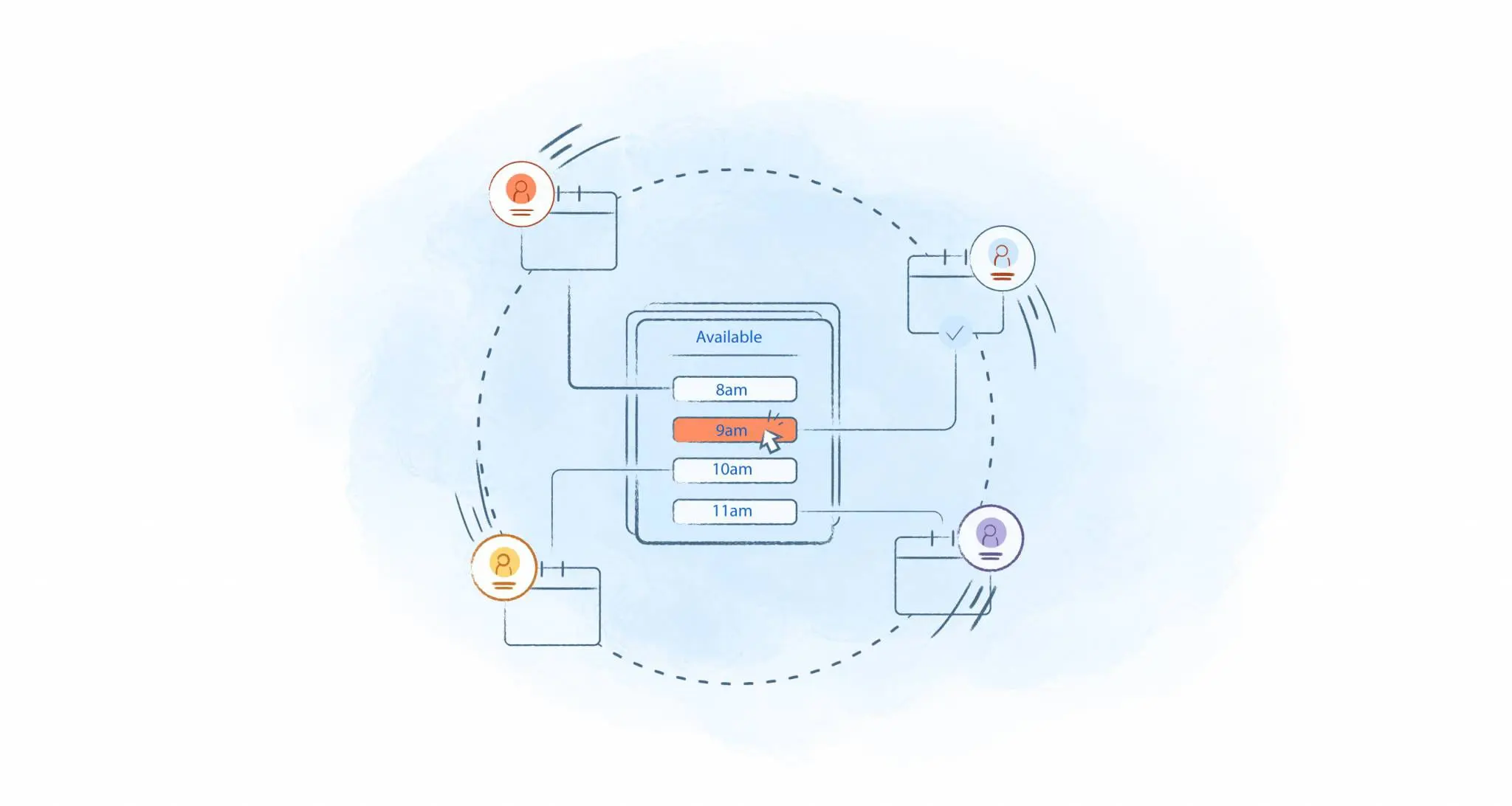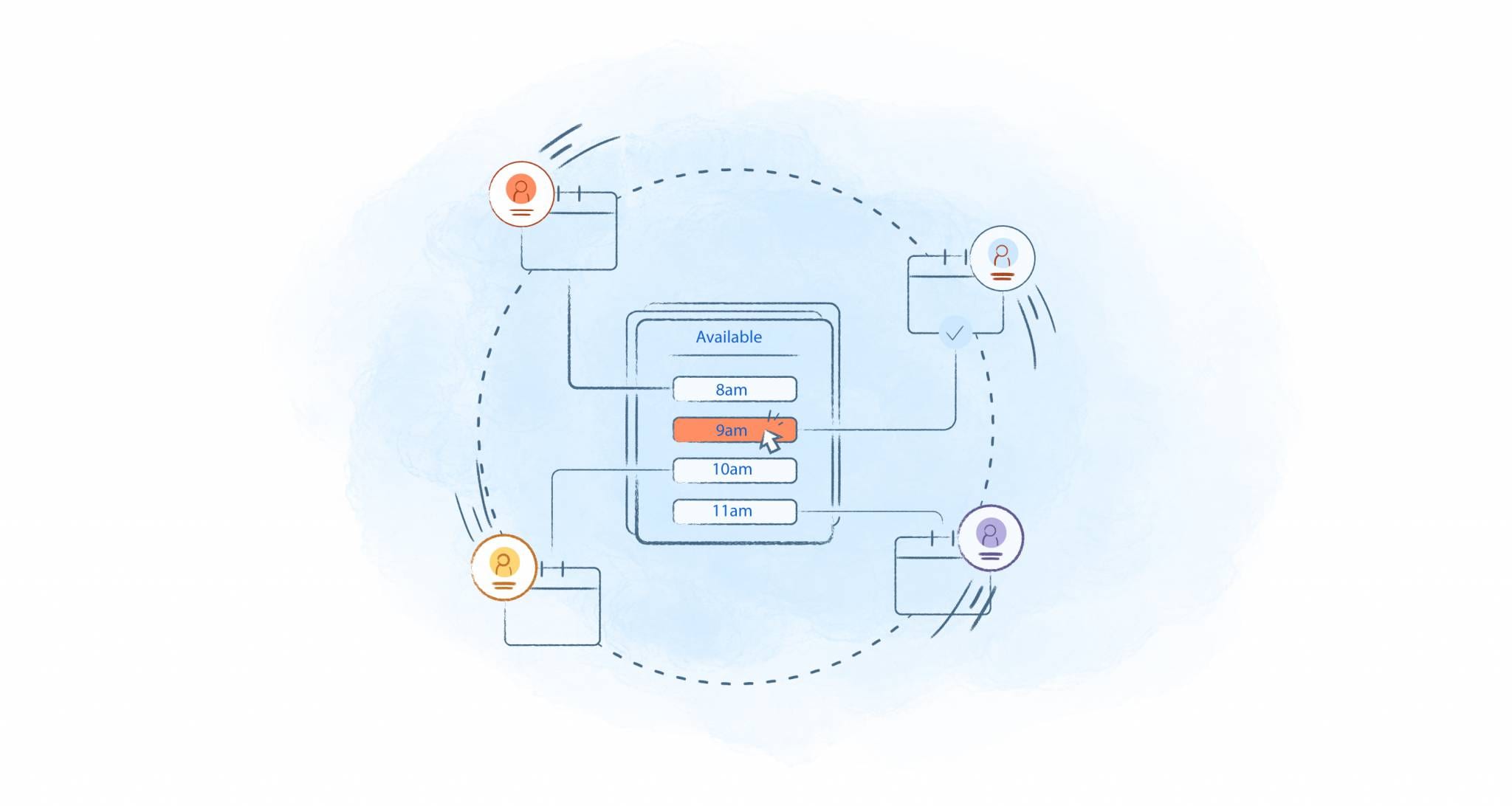 A study from MIT backs this statement up by stating that "with increased cohesion likely comes an increase in things such as shared tacit knowledge, shared attitudes and work habits, and social support."
Moreover, a Microsoft survey discovered that people crave face-time. In-Person meetings are the communication method that makes them the happiest.
Proven Ways to Improve Meetings
Although there have been suggestions throughout this article to help make meetings successful, a team of psychological scientists have developed the following recommendations;
Before the Meeting
Assess current needs. Meetings should only be held to solve a problem, make a decision, or have a substantive discussion.
Set and share the agenda. An agenda will make the purpose of the meeting clear. It will also keep the meeting organized.
Invite only the right people. Attendance should be kept to a minimum. As such, only those who will help achieve its goals and initiatives should be invited.
During the Meeting
Encourage contribution. Ask questions. Encourage feedback. Facilitate group discussions. Or, have a little fun by playing games.
Add a little humor. Humor breaks the ice, lightens the mood, and creates a more positive environment.
Redirect complaining. Complaints change the mood of the meeting and gets the discussion off-track. Squash complaining and address it one-on-one following the meeting.
Keep discussions focused. Stick to the agenda and only allow reviews that are relevant to the meeting objective.
After the Meeting
Share the minutes. Attendees can refer to this when they need a reminder of what to do next and who's responsible for specific roles. Those who couldn't attend can also use the minutes to stay in the loop.
Seek feedback. Feedback will help you plan the next meeting to ensure it's productive.
Look ahead. Keep the momentum going by encouraging everyone to think about future actions, follow-through, and short-and-long-term outcomes.
Additional suggestions;
Don't schedule meetings in the morning. Mornings should be spent on priorities that involve deep work and focus. Instead, schedule meetings in the afternoon, like around 3:30 or four pm since it's unlikely that any other project will get started at this time.
Pick the right location. Where the meeting is held needs to be large enough to accommodate participants, be an environment that inspires creativity and has the right tech if needed.
Eliminate distractions. Again, don't allow phones into the meeting — or ask them to be turned off. Also, do not allow small talk during the presentation.
Set a time limit. Meetings that range between 15-45 minutes are ideal.
Step-up your virtual meeting etiquette. If working with a remote team, make sure you're using the right technology, stop multitasking, close unnecessary programs, and mute your mic when not speaking.