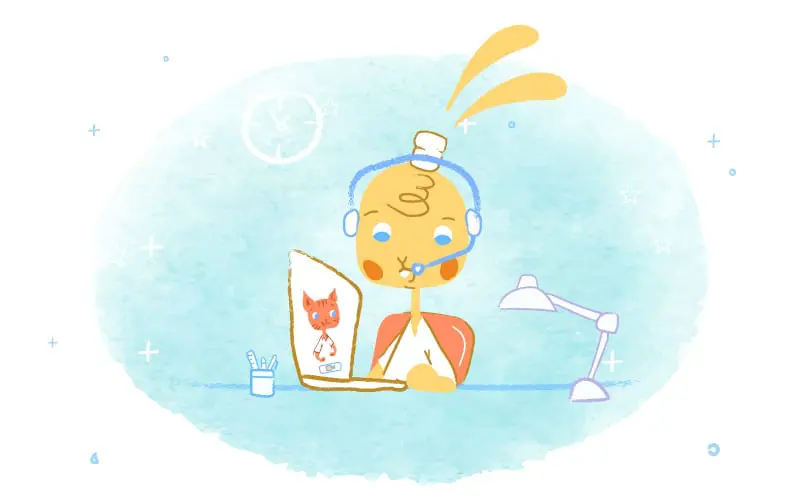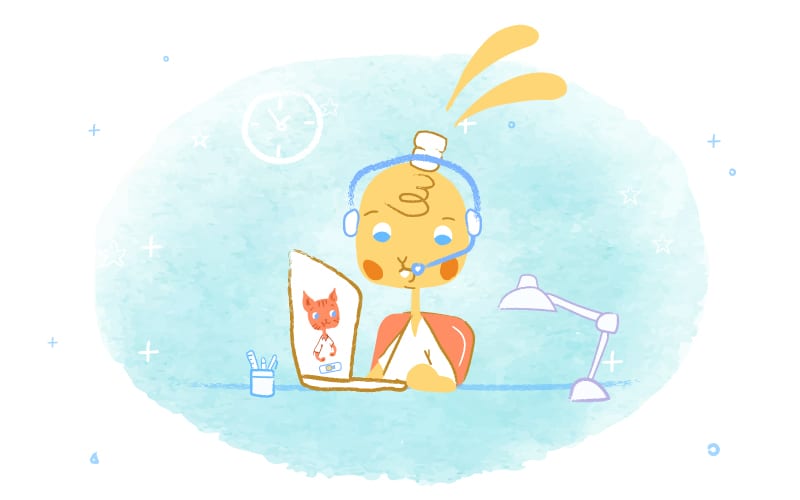 Have you ever spent an entire workday on calls only to feel like you accomplished very little at the end of the day? Meetings and calls don't always fall perfectly in line with a productive work week.
However, scheduling the right type of calls can help your business get ahead in so many ways.
I know some entrepreneurs try to limit the number of meetings and Skype or phone calls they schedule to free up enough time for active work. If your business relies on networking, service work, or taking clients through a transition, you'll need to book calls and meetings soon enough in order to move your business forward.
At the same time, you don't want to waste your time, energy, or resources. Here are a few types of calls you should definitely consider scheduling regularly in order to help move your business ahead.
Discovery Calls
If you run a service-based business, you'll definitely want to book some discover calls. I like discovery calls because they're a way to talk to potential clients one-on-one and they only take 15 minutes or so. While the ultimate goal is to book them for your business, you also want to focus on listening to their needs and current goals to see if working together would be a great fit.
It's important to listen first of all then talk about the results you can help them obtain to solve their problem. It's a great way to sell your services and build trust and credibility. If they don't buy, it's not a complete loss because you should have at least made a connection and shared your offer.
Whether you end up working together or not, you can still interview them during the call as much as they're interviewing you.
Obviously, the person would be in your target market if they felt strongly enough about your message to get on a call with you and learn more. You can ask them specific questions during the call to boost your market research. You can also make note of any objections they might give so you'll know how to respond to them in the future.
'Pick My Brain' Calls
Whether you're a coach, influencer, or just a savvy businessman or woman, you'll want to allow people to book 'pick my brain' calls because why not?
Knowledge is powerful. People should also pay you for your knowledge and you shouldn't feel guilty for it. I'm not saying to charge people per question when someone reaches out via social media and email.
It's perfectly fine to help people answer common questions for free. But if they choose to keep the conversation going and essentially want to pick your brain, gain your feedback, or learn about your strategies, it's time to give them the opportunity to book a paid call.
Your time is valuable and so is your experience. If your advice and resources will save someone a ton of time and money, they should be willing to compensate you for it.
You don't have to charge a ton of money, but it could be a nice semi-passive stream of additional income for your business. Plus, it helps weed out people who are serious about learning and growing vs. the people who just want to waste your time.
Last year, I reached out to a successful speaker I know for advice on how to build a speaking business myself. I knew she was super busy so I was surprised when she answered my email and sent me a link to book a call with her.
I wasn't surprised to see that there was a fee of $75 for the call and I gladly paid it. This particular speaker travels all over the world, published a book, and built a successful brand. I figured her tips and information would be way more valuable than the fee and I was right.
It's easy to set up a 'Pick My Brain' call option. You can create a page on your website and connect your digital calendar to a payment processing system so people can book calls easily.
Testimonial Calls
Have people interacted with your small business and benefitted whether it was a customer, client, or partner? In order to move your business forward, you must work on proving the fact that you can produce results.
You want to display credibility in order to gain trust and better market your products and services. Since word-of-mouth is still so powerful, what better way to convince people of your ability to gain results than with a testimonial call?
I see some entrepreneurs do this and it can be very powerful and effective. They generally, either sit down with a customer or client on video or record a Skype or Zoom call online.
Their conversation only takes about 5 minutes but they tend to go over the benefits the client received and the results they were able to get after working with the particular business.
Whenever someone sends you an email or comment complimenting your products or services, be sure to ask them if they wouldn't mind hopping on a 5-minute call that you record to explain what they liked about it and how you helped them.
You can repurpose the videos and share them on social media, YouTube, or in your marketing campaigns. People who watch the video testimonials may connect well with the person being interviewed if they have something in common and they will begin to warm up to your offer.
This is a quick and easy way to boost business and it only takes a few minutes.
Team Progress Calls
If you manage a team, you'll want to check in with them every now and then with by scheduling a team call to go over progress. If you work virtually, you probably don't get that much time to talk to each other outside of email.
I like email for its efficiency, but sometimes it builds a communication barrier. Sometimes, there's too much to say and having a full-blown discussion or asking a question via an email can drag the conversation out.
If you can get everyone on one call for a few minutes, you may be able to flesh out your ideas and better understand each other without spending a ton of time. You don't have to book weekly team meeting calls if you don't have the availability.
I like to schedule a call with my virtual assistants once every quarter or so. It makes a big difference and gets us all back on the same page afterward.
Scheduling calls for your business can either seem like a waste of time or a smart option that can help your business get ahead. It all boils down to having specific goals for your business and scheduling the right type of calls that will help you get closer to reaching those goals.
Do you schedule any of these types of calls for your business? Why or why not?