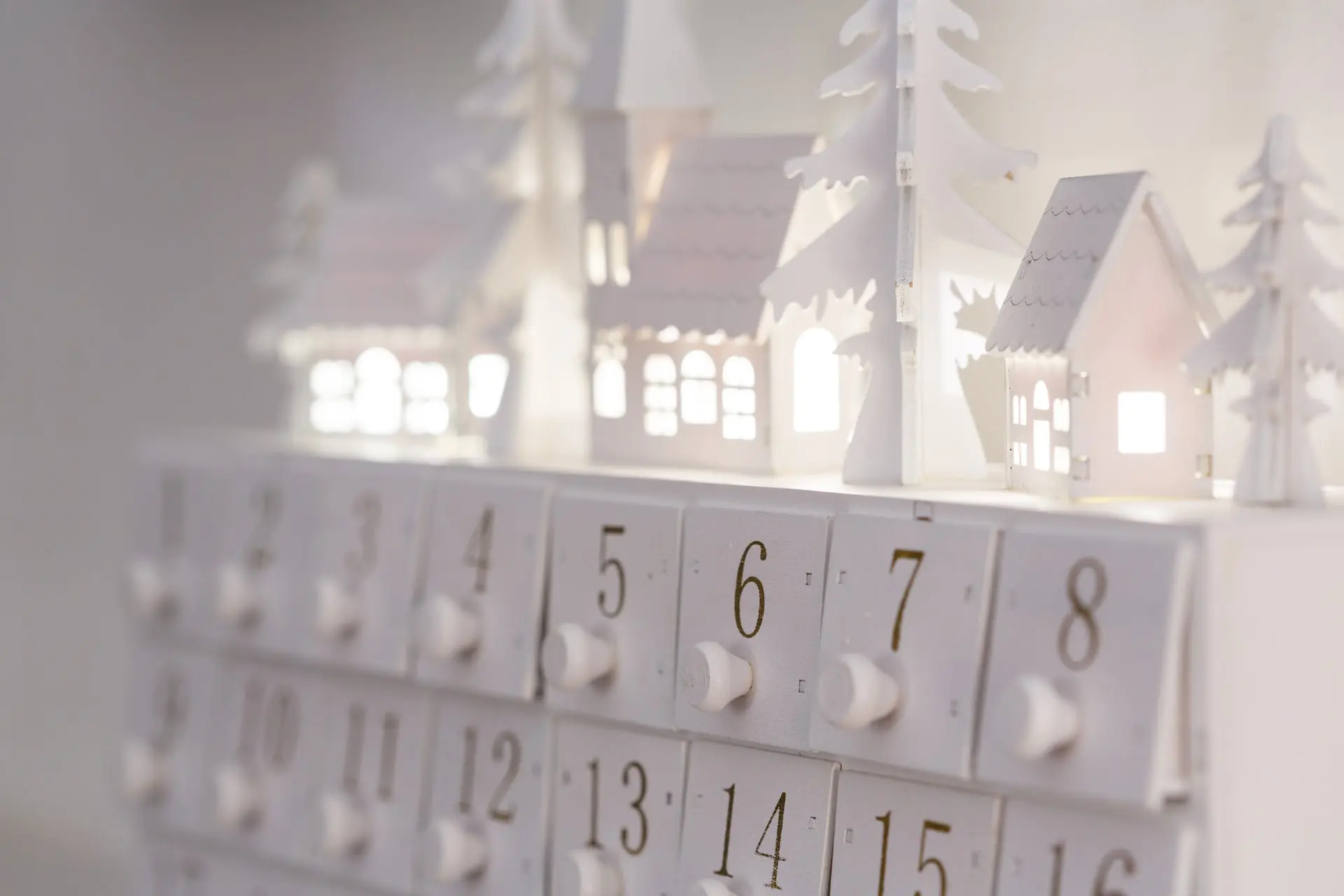 The holiday season is a time for joy, family, cherished traditions, and celebration. However, the hustle and bustle of holiday preparations can leave you feeling overwhelmed amid gift-giving and festive gatherings.
An American Psychological Association survey found that 38% of people reported experiencing increased stress during the holiday season, which can result in depression, anxiety, or substance abuse. Several reasons are cited, including lack of time, financial stress, gift-giving, and family gatherings.
According to a recent MedStar Health survey, 55% of Baltimoreans say Christmas is the most stressful holiday of the year.
Money was the most stressful factor this holiday season. 62% of people reported feeling "more financially squeezed this season than usual," according to MedStar Health.
In addition to these stressors, the survey found the following:
Money concerns: 50%
Preparations/cleaning: 30%
Spending time with family: 22%
Cooking: 18%
Traveling: 18%
Hosting friends/family: 15%
According to MedStar Health, 27% of people feel stressed during the holiday season because of unreasonable expectations.
However, what if there was a way to streamline your holiday tasks and ensure you enjoy the season to the fullest? Well, that's where your handy calendar comes in to save the holidays.
Embrace the Calendar as Your Holiday Hub
Calendars are more than time management tools; they can be used to plan and execute a stress-free Christmas. Your calendar can help you turn the holiday season from a chaotic rush into an orchestrated symphony of happiness.
1. Organize and create a holiday master calendar.
Creating a master calendar specifically for Christmas-related activities is the first step to maximizing the power of your calendar. Physical calendars, digital calendars, or even simple spreadsheets can be used for this.
The important thing is to keep track of all your holiday tasks and deadlines in one place, regardless of the calendar you use.
2. Brainstorm and categorize gifts.
Block out some time brainstorming all the gifts that you need to buy next. Think about gifts you would like to give to family, friends, colleagues, and anyone else you think would appreciate them.
You can make the gift selection process easier by categorizing the gifts by the recipient after you have gathered a comprehensive list.
3. Research and identify gifts.
As soon as you have a list of people you'd like to give gifts to, spend some time researching and identifying potential gifts for each. Think about their interests, hobbies, and needs if you're stuck.
Visiting local shops, browsing online stores, or consulting gift guides can also be helpful.
4. Schedule gift shopping dates.
Make sure you block out specific dates and times on your calendar for gift shopping. The reason? By doing this, you'll avoid last-minute rushes, and you'll have more time to pick out the perfect present.
5. Set budget reminders.
Create a realistic Christmas shopping budget and set up a calendar reminder to keep track of your spending. Maintaining a budget will help you avoid overspending. This will also ease any financial stress you may be experiencing during the holidays.
6. Plan gift wrapping.
Gift wrapping can be a time-consuming process. Therefore, it is essential to plan ahead.
You should schedule a specific time for wrapping gifts. You should also make sure you have all the materials you will need. The last thing you need is to sit down to wrap presents and realize that you're out of tape!
7. Organize gift deliveries.
Make sure you schedule time to mail or deliver gifts to out-of-town recipients. Be sure to take postal delays and shipping deadlines into account when planning your Christmas gifts.
8. Plan holiday events and parties. 
Be sure to mark your calendar if you're attending or hosting holiday events. You can better manage your time and enjoy the festivities if you do this.
Coordinating holiday events and gatherings can also be done using your calendar. As a result, you'll be able to avoid scheduling conflicts and ensure you don't miss any festive events.
9. Schedule holiday card preparation.
You should also allocate time for preparing holiday cards. Among these steps are writing personalized messages, addressing envelopes, mailing, and delivering them.
10. Plan festive activities.
Include fun and festive activities in your calendar. Attending holiday concerts, visiting Christmas markets, or watching holiday movies with the family could be some of these activities.
11. Schedule self-care breaks.
Remember to schedule self-care time during the holiday rush. It might be relaxing spa treatments, leisurely walks, or simply enjoying quiet moments of reflection.
12. Reflect and adjust.
Consider the calendar-based planning you made during the holiday season as the season progresses. Has it been helpful to you? Do you need to make any adjustments? By refining your planning approach, you can make sure that it is effective.
Additional Tips for Calendar-Based Holiday Planning:
Set realistic expectations. You don't have to do everything yourself. Focus on what's important to you and let go of what's not.
Delegate tasks. Lighten the load by sharing gift-giving, decorating, and cooking responsibilities with family members.
Use color coding to categorize different types of tasks. Some examples are shopping for gifts, attending holiday events, and taking care of yourself.
Set reminders for important deadlines. Among them are shipping deadlines and event registration dates.
Share your calendar. Keeping everyone on the same page is essential when preparing for the holidays with family members and friends.
Add notes and descriptions to each calendar entry. By doing so, you will provide additional context and details.
Embrace simplicity. Christmas is about spending time with loved ones and making meaningful memories.
Embrace the Joy of a Planned Christmas
You can transform the holiday season from a stressful ordeal into a joyful and memorable one by using your calendar as your Christmas planning companion. You can create cherished memories that will last a lifetime if you stay organized, manage your time effectively, and prioritize self-care during the festive season.
FAQs
How can I use my calendar to create a Christmas list?
Calendars can be used in a variety of ways to create Christmas lists. The easiest way to do this is to create a new event for each gift you wish to give. This event can include information about the recipient, the gift description, and a link to the gift's purchase. Also, you can set reminders for yourself to purchase or wrap the gift.
You can also create a list of tasks using your calendar for your Christmas list. It can include tasks such as researching, buying, wrapping, and sending gifts. To stay on track, you can set due dates for each task.
What are some benefits of using my calendar for my Christmas list?
You can make your Christmas list more effective by using your calendar. There are several benefits, including:
Staying organized. You can stay organized by keeping track of all your gift-giving needs in your calendar.
Avoiding last-minute stress. Doing your shopping and wrapping in advance can save you the stress of last-minute shopping.
Saving money. You can save money by shopping for gifts when they are on sale by using your calendar.
Ensuring that you get everyone on your list a gift. If you use your calendar, you won't forget to buy gifts for anyone on your list.
How do I create a Christmas list event in my calendar?
Create a new event. Create a new event in your calendar app.
Give the event a title. For example, "Christmas Gift List."
Set the date and time. You should enter the date by which you wish to complete your shopping. It is optional to include the time.
Add a description. Your description can include all the gifts you need, their prices, and where to purchase them.
Set a reminder. Be sure to check your list and ensure you're on track by setting a reminder.
Can I share my Christmas list with my family and friends?
Absolutely.
You can export your Christmas list as a file and send it to your family and friends using your calendar. Also, you can send them a link to the public calendar you created and share it with them.
What are some other ways I can use my calendar for Christmas?
Plan your Christmas party. Add all the details to your Christmas party event, such as the date, time, and location.
Keep track of holiday events. Christmas caroling, tree lighting ceremonies, and holiday shopping can all be added as events.
Set reminders for important dates. Be sure to keep track of important dates, such as the last day to return gifts or the date to begin sending Christmas cards.
Image Credit: Torsten Dettlaff; Pexels