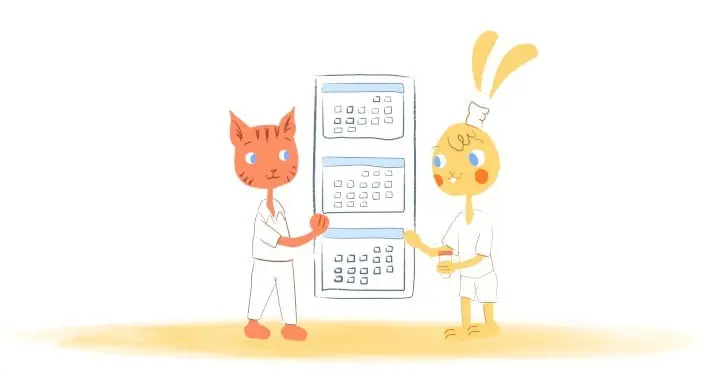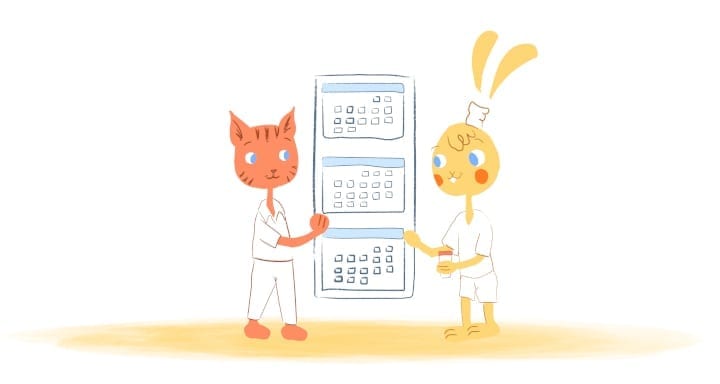 Managing your calendar is no easy task. But, it's essential to keep this management under control if you want to lead a successful and productive life. After all, the last thing you want is to plan a dinner with a high-profile client only to realize that it's the same night as your child's birthday. These miss-scheduled events can be stressful and embarrassing, and people can make you feel like it's a misdiagnosis medically.
Furthermore, when you don't take the reins of your calendar, you can be confident that someone else will. How can you expect to get anything accomplished when someone else has completely taken over your time?
As Lou Gerstner, the former CEO of IBM, once said, "Never let anyone own your schedule."
If you're struggling with managing your calendar, then this guide is here to provide you with the top tips and tools to keep your calendar in control.
Start Using Your Calendar Effectively
Make no mistake about it. If you want to manage your time, productivity, and effectiveness, then you need to start using a calendar. With all of the wonderful offerings these days, there is no excuse not to have better management of your time. Gmail, Outlook, and the iCloud Calendar are probably already available in the tools and services that you use daily.
By using these calendars, you can stay-on-top of all of your appointments and events since they can assist you in planning out your days so that you know where you need to be when you need to be there, and why.
However, no matter how useful an online calendar can be, it's also incredibly easy for your calendar to become cluttered and disorganized.
A desperate and despised calendar is one where:
Your calendar becomes so packed that everything is jumbled together, and you can't read it.
You start forgetting to add events and appointments.
You end up double-booking events and appointments.
You frequently schedule back-to-back meetings.
Your calendar is crammed with meaningless or tasks that only take a couple of minutes.
Suffice to say, when this happens, your world becomes chaotic as well.
Of course, you may not realize you are in trouble with your calendar until it's too late. So before things spiral out-of-control, here's a quick diagnosis to find out if you're managing your calendar adequately:
You're constantly complaining that you're always double- and triple-booked.
You don't have any calendar availability until the distant future.
You schedule a meeting but don't have an agenda.
You accept meetings and event invitations but don't show up.
Instead of based on priority, you have a "first come, first served" approach to scheduling meetings.
You're so booked that you don't respond to meeting or event invitations until the last minute.
You're perpetually late.
You're not as productive you used to be.
You're procrastinating more often.
You feel like you're on the verge of getting burned out.
You begin the "blame" game, and you bite everyone's head off.
12 Proven Calendar Management Tips
Getting control of your calendar, as mentioned above, it vital to your success. However, it is a process that takes a little bit of time to figure out. After all, there are tricks and techniques that some of us respond to and some that we don't. As such, there will be some trial and error when determining the most useful calendar management tips.
But, you should start with these twelve tried and true calendar management tips.
1. Know-how and where you spend your time.
One of the easiest ways to see where you spend your time is by carrying around a notebook with you for about a week. In the notebook, you'll record all of your thoughts, activities, and conversations.
"This will help you understand how much you can get done during a day and where your precious moments are going," writes Joe Mathews, Don Debolt and Deb Percival in Entrepreneur.
"You'll see how much time is spent producing results and how much time is wasted on unproductive thoughts, conversations, and actions."
You can also download an app like RescueTime. It's a time management app that can identify your daily habits and tracks how much time you spent in meetings, email, and distracting apps and websites.
Knowing how you spend your time can help you eliminate distractions and help you determine when you're at peak productivity. For example, if you spend the most time on social media in the afternoon, then that's probably not when you're the most focused. As a result, you wouldn't want to plan on doing your most important work during this time.
2. Create a routine.
To achieve work-life balance and get to everything you want to be done in a day, you should need to create and stick to a routine.
You can start by turning your calendar into blocks of time for specific activities. If something is not planned, you don't do it.
Here's an example of how to use an online calendar to create a productive and successful routine:
Morning ritual.

5:15 am – Wake-up
5:30 am – Exercise
6:00 am  – Shower and get dressed
6:30 am – Write and reflect
7:00 am – Respond to emails and set goals for the day
Work on your most important tasks for the day from 8:00 am to 10:30 am.
Break – 10:30 am – 11 am.
Respond to long emails and return phone calls – 11 am – 12 pm


Lunch or midday ritual.

Eat lunch, walk, and meditate – 12pm – 1pm
Undisturbed work – 1pm – 3pm
Break and meeting prep – 3:00pm – 3:30pm
Meetings – 3:30pm – 4:00pm
Respond to emails, calls, and organize workspace – 4:00pm – 5:00pm


Evening ritual.

Dinner with the family – 6:00 pm – 7:00 pm.
Relax and plan for tomorrow – 7:00 pm – 9:00 pm.
Bedtime – 9:00 pm.
3. Review. And review again.
At the start of every week, you should review your calendar. Doing this on Sunday evening, for instance, gives you a chance to see what activities and meetings you have for the upcoming week so that you can list any action items and start your preparations.
You should also review your calendar every morning to see if there were any changes. For example, if planned on meeting with a client for Wednesday for a lunch meeting, and they had to cancel overnight, you don't want to still have that blocked-out in your schedule. Maybe you could squeeze in a last-minute phone meeting or use that time to catch up on work that you've gotten behind on.
4. Batch similar tasks and activities.
When creating your routine, use a technique called batching.
Batching is where you group all of your similar tasks and work on them at the same time. For example, blocking out am to 7 am to check emails, and then 8 am to 10 am to write blog posts.
Batching keeps you productive since you're not constantly switching gears from one task to another. Instead, you stay focused in the zone because you're only working on the current job or activity at hand.
5. Color-code your calendar.
Most online calendars allow you to color-code them. This way, you can quickly glance at your calendar to see what your day, week, or month looks like.
For instance, you could color-code your calendar so that all of your meetings are green, while blocks of uninterrupted work time are red.
6. Set buffers.
Let's say that you have a meeting from 2:00 pm to 3 pm. Instead of scheduling your next meeting at 3:00 pm, you would want to have a little time in-between. In this case, you would plan your next meeting at 3:30 pm or 4:00 pm.
Having better timeframe plans guarantees that you won't be running late from meeting-to-meeting. It also gives you a chance to catch your breath and prepare for the next morning
7. Schedule one event free day a week.
There's a reason why more and more organizations are implementing "no meeting days," they get in the way or productivity.
But, it's just not meetings. It's grabbing lunch, speaking engagements, or attending workshops. All of these events are beneficial, but when you're parking in them every day, your calendar starts to get more on the portly-side.
Make it a point to schedule at least one day a week where you don't schedule any events. Instead, use this time to focus on deep work.
8. Schedule meetings ASAP.
If you must accept a meeting request, don't sit and wait on it. Schedule the meeting as soon as you can. The longer you wait to schedule the more, requests you'll most likely have. Too many applications for the same timeframe means that you may not have the availability — which leads to scheduling conflicts.
With tools like Calendar, you can send your availability to others via email or an embed so that they can pick a time slot from your calendar that works for them. The event is then automatically added to everyone's calendar.
9. Rethink meetings.
Meetings can be huge time-wasters. That's why you should start rethinking them. For example, you may not have to call a status meeting with your team. Instead, everyone could provide updates using tools like Slack or Trello.
If you must have a meeting, keep it short and concise.
Even though the default on most calendars is an hour, you can modify the calendar to however long the meeting needs to be. In other words, instead of blocking out an hour in your calendar for a meeting, block out only the exact time you need — whether that be 15 minutes or 30 minutes.
10. Just say, "no."
As Leo Babauta, founder of the blog Zen Habits, perfectly explains:
"Saying Yes to everything means you really have time for nothing. You can't possibly say Yes to everything, because where will you fit it all? Want to go to every meeting, every event, every coffee? Want to do every project that comes along? Your days will be crazy, and you'll have no rest, and what's more, you'll likely not meet all your obligations."
"Saying 'yes' to everything means you're not really saying 'yes,' it means you're not setting priorities. You're not making a serious commitment. You're not conscious about your life."
And, in the immortal words of Derek Sivers, "If you're not saying "HELL YEAH!" about something, say "no."
If you're stuck on whether or not to say "yes" or "no," ask the following three questions:
Is this activity essential to living the life I want?
Is THIS the very most important thing I should be doing with my time and resources right now?
Does this get me closer to my goal/priority?
If you've answered "no" to any of those questions, then say "no."
Saying "no" is never a pleasant experience. But, if you're honest, polite, and sincere, others will understand that you don't have the space-time in your calendar to say "yes" to their requests.
11. Share your calendar with others.
Regardless of the sharing will be with your family, colleagues, or employees — sharing your calendar is one of the most effective ways of keeping your calendar clean and organized.
The reason?
It keeps everyone on the same page. This way, you're not duplicating tasks or booking too many appointments or events since everyone can see when you're free and when you're not available.
12. Keep your calendar clean and straightforward.
Finally, make sure that you keep your calendar clean and simple by following these suggestions:
Using only one calendar — you can color-code it to separate work and personal activities and events.
Starting your day earlier since you'll have fewer distractions.
Always ending-on-time — no matter what.
Eliminating back-to-back appointments.
Never accepting a meeting if there is no agenda or purpose.
Avoiding standing meetings.
Reviewing recurring events and scratch the events that no longer fit into your life.
Not filling your calendar with tasks that only take a couple of minutes to complete.
Focusing only on your top three or four priorities for the day.
Forgetting to block out time for breaks and lunch. You need time to re-energize and refocus.
The Top Ten Calendar Management Tools
Calendar management takes some planning and discipline on your end. But, that doesn't mean you can't use the following tools to help you manage your calendar.
1. Calendar
This handy app essentially puts your scheduling on autopilot.
Simply share your calendar — whether it's with Google Calendar, Outlook, Exchange, or an iCloud calendar — with others through email or embedded link you place onto your website. The other party then selects the date and time that works best for them, and the appointment or meeting is set. Best of all? The app will automatically add this appointment or meeting to your calendar automatically.
Calendar also uses machine learning. This Machine Learning means it examines past data to make suggestions on future meeting locations, times, and types.
If you have a Gmail account, then you also have access to Google Calendar. It's also the stock calendar for all Android devices. However, Apple users can download it as well.
It's easy-to-use, flexible, and comes packed with features that make managing your calendar a breeze. For starters, you can create separate calendars, each in their own color, for all the different aspects of your life. You could determine to have one color for all of your family activities, another for work, another for your todos, and yet another for everyone's birthdays. You can then share these calendars with whomever you want.
If you use your Gmail account to book a flight or hotel reservation, the itinerary will be added to your calendar, and you'll receive reminders via email and SMS.
This iPhone app is frequently considered the best calendar app for the iPhone. That's because it comes equipped with the following useful features:
Multiple calendar views, such as portrait mode by either week or month or a landscape mode for a week "block" view.
Supports multiple languages, including English, French, German, Italian, Spanish, and Japanese.
Ability to create events using natural language.
Ability to work with the iPad and Apple Watch.
Using the Today view widget to replace the stock iOS Calendar widget. Multi-views provides you with a snapshot of your day without opening the app.
You will have to purchase Fantastical 2 for $4.99.
For business owners, there may not be a better suite of tools than Microsoft Office 365. That's because this isn't just a proven and time tested product; it also keeps all of your emails, calendar, and much more in one convenient location.
As for the calendar itself, it comes with a wide range of functions, like being able to import/export other calendars and share your calendar with others. You can also customize your calendar by using add-ons, such as automating responses to invites, receiving local weather reports, and receiving an agenda in your inbox every morning.
5. Informant 5
For over a decade, over a million people have used Pocket Informant to keep them organized. That's because it's a multi-purpose tool containing your calendar, tasks, and notes. Simply put, it's the one app you need to manage your life.
But, that's just scratching the surface.
You can create events using natural language, receive ETAs when traveling to meetings, and use the Travel Assistant to manage time zones. There are even productivity techniques like Getting Things Done.
The app can be download for free on iOS and Android devices.
6. TimeTree
If you're looking for an app to keep either your family or team on the same page with you, then look no further.
TimeTree, which is free for both Android and Apple users, allows you to share everything from work schedules to tasks to notes.
So, if you're away on a business trip, your team and family know precisely when you're gone and what tasks their responsibility for while you're out of town.
Jorte is a calendar and organizer rolled into one. With the app, you can take notes and manage tasks. It also integrates with Google Calendar, Evernote, and Microsoft Office so that all of your reminders, notes, and tasks are in-app. Joret also works for Android and iOS.
With the calendar, you can see daily, weekly, or monthly views and create recurring events. There's also a there's handy countdown feature that lets you know how much time is remaining for a specific event — which is ideal if you rely on productivity hacks like the Pomodoro Technique.
For the more robust features, you'll have to select the Jorte Premium option at $3 per month or $30 for the year.
This award-winning app comes with the following features:
Event planner and task manager.
Daily, weekly, monthly, and yearly views.
Natural language input.
Customized notifications.
Ability to share events and tasks.
Ability to create meeting invites.
Heat map to quickly view your availability.
Dedicated birthday view.
Syncs with Google Tasks.
9. Doodle
Doodle is a no-frills app that allows you to create an interactive schedule with your clients and colleagues — even if they don't have an account. An interactive schedule is done by polling invitees to see when the best date and time for a meeting would-be.
There's also the MeetMe feature where you place a Doodle URL on your website s, and visitors choose the time slot that works for them.
Doodle is free and links with your Google, iCloud, and Outlook calendars.
10. Tiny Calendar
Tiny Calendar is a simple and straightforward calendar app that's available for either Android or iOS. It provides multiple layout views, allows you to create email or push notification reminders, and make edits offline. You can also use your device's GPS to add specific locations to events. It also syncs with other popular calendars, such as Google Calendar.
If you're looking for a basic calendar app, the free version should suffice. However, the paid version — which is $7 — comes with more robust features like being able to accept and send invites, create recurring events, and being able to export other calendars.