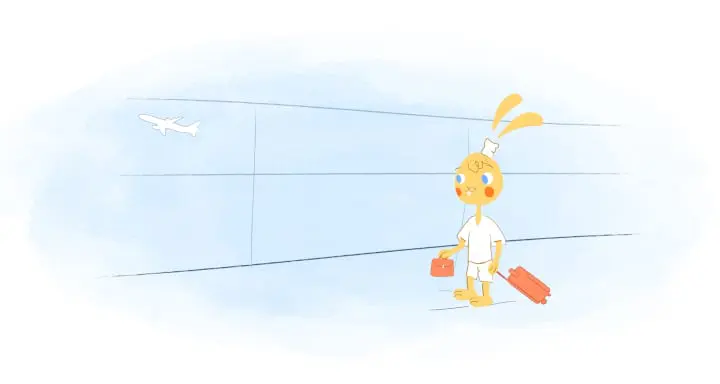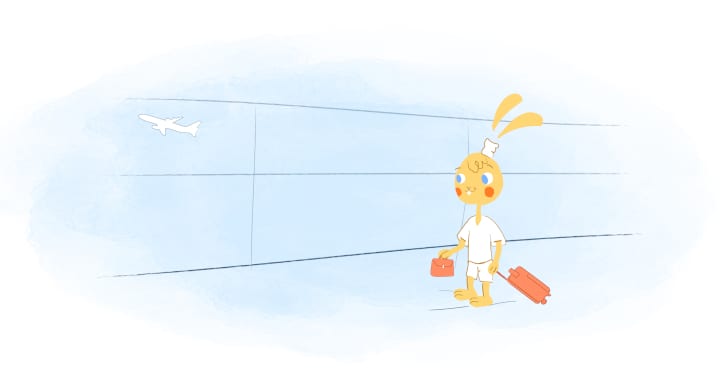 Often, working in a new city, getting accustomed to the culture and getting into a positive and productive workflow can feel impossible when you're on a business trip. However, it doesn't have to be. Business trips are opportunities to get to know a new city, meet new people, expand your network and recreate a "home" outside of your home area. But to make the most of business travel, there are a few things you should do.
From familiarizing yourself with your destination to never eating a meal alone, here are 10 ways to maximize your time and efficiency on a business trip.
1. Fly with the same airline whenever possible.
If you can, try flying with the same airline for most of your business trips. Typically, airlines have specified terminals at airports, so using the same airline means you'll likely depart from the same terminal every time. This way, when it comes to parking, checking in, going through security and getting to your gate, it will be smooth sailing because you've done the usual routine many times before.
2. Charge up.
The night before a flight, one of the most important things you can do is charge all of your electronics. While many of today's planes offer outlets, it's essential to plan for every type of scenario. From your smartphone to your laptop and tablet, make sure you're all charged up, so you never have to worry about that red battery sign in the corner of your screens. Luckily, there are many products on the market to help ensure all of your batteries are charged like portable chargers and carry-on suitcases clad with USB outlets.
3. Check-in online.
There is no reason for you to ever stop at a check-in kiosk anymore. One of the most straightforward, most time-effective tips is to always check-in online before your flight. Not only that, but you should also download your ticket to your phone. This way, especially if you only bring a carry-on, you can skip check-in together and head straight to the security line.
4. Plan your layover.
If you've booked a flight that has a layover, rather than accepting whatever connecting city Google Flights picks out for you, do your research. According to Luggage Council, the top four airports with the best cities to connect through are Atlanta, Salt Lake City, Charlotte and Portland. By choosing a connecting city that offers streamlined services and resource-packed shops, you'll have a chance to recharge and quickly get to your next destination without trouble.
5. Write down your goals.
Before heading out on your trip, one of the most critical questions to ask yourself is: What is my goal for this trip? Is it to win over a big client? Is it to successfully execute an event you organized? Whatever the reason, make your goal very clear. Then, from that goal, make a list of actionable to-dos you must achieve to reach it. It's also important to make notes about what could go wrong, as well as solutions and ways to avoid any of potential emergencies or slip-ups.
6. Familiarize yourself with your destination.
Having a solid idea of the city you're going to is crucial when it comes to maximizing both your time and efficiency. That means having a general idea of the city's layout, where the main attractions are, what's closest to your hotel. Most importantly, you should understand where your hotel is located, how close it is to the office or venue you'll need to be going to and what other helpful resources that are around like grocery stores and restaurants.
7. Settle in.
Immediately upon your arrival at the hotel, get comfortable. Whether that means unpacking and hanging up your clothes or stocking the mini bar with iced coffees, set yourself up for success by creating an environment where you're comfortable and will be your most productive. One helpful tip? Try to recreate your usual workstation to the one you have in your hotel. That could mean setting up your laptop the way you like it on your desk, organizing your files in the same way or picking up certain supplies.
8. Stay in a lifestyle hotel.
Rather than opting for a big-chain hotel, try staying in one of the city's lifestyle hotels. Lifestyle hotels give travelers a feeling of home, making it easier to settle in, get comfortable and not let a new location disturb your workflow.
9. Never eat a meal alone.
Every meal is an opportunity to connect with a colleague or network with someone new. That's why one of the most important keys to success is your network. The larger your network is, the more opportunities you'll have both inside and outside of the office. Bonding over a meal or a drink is a great way to get to know someone — and who knows, maybe this person will be the one who helps you score a client or helps land you your next big gig.
10. Avoid jet lag.
While it might be easier said than done, one of the biggest productivity killers when it comes to business travel is jet lag. To avoid jet lag, make sure to keep up with your new time zone and let your body fully adjust. Sam Cunningham, CEO, and founder of 4D Healthware tells Inc.: "First, disinfect everything. Entrepreneurs can't get sick, so carry wipes and use them liberally. Second, drink lots of water. And then more water. It clears your head and keeps you fresh. Third, be comfortable. Dress in layers for temperature control and bring moisturizer to keep your skin feeling good."