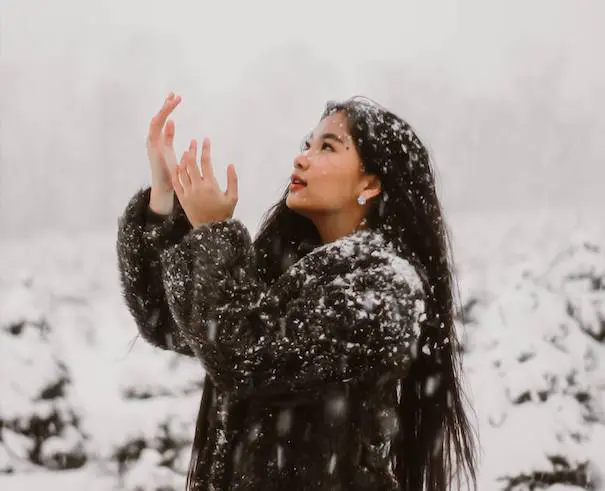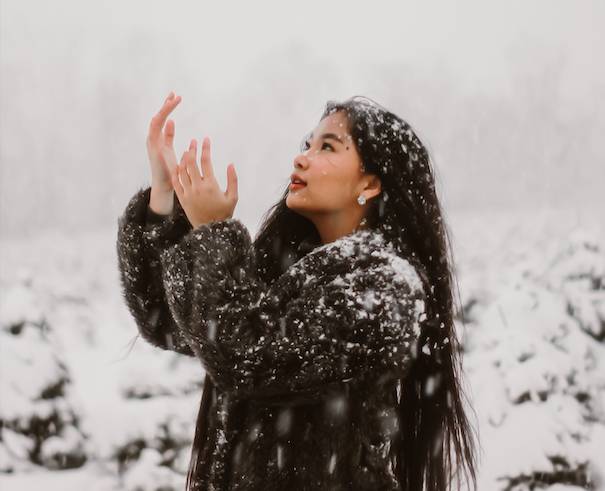 When you think about January, the only holidays that come to mind are New Year's Day and MLK Day. However, January is a rocking month packed with numerous special days.
Let's Make January 2021 the Best Ever!
How fantastic are these January holidays? They're just the trick to make this cold and dreary month more tolerable. Many of these events aren't just fun — they can also encourage you to focus on priorities like your health.
To ensure you don't miss out, here are 127 holidays and observances to add to your calendar. And after you do, make sure that you share your calendar with your friends, family, and colleagues so they can also participate.
January 1
Copyright Law Day: Observed internationally, this is when you copyright your material before it goes public. You can also legally support content creators, such as purchasing a book or piece of software.
New Years Day: While New Year's celebrations have been around for at least four millennia, January 1st became designated as the first day of the year by Julius Caesar.
Bloody Mary Day: After a long-night ringing in the New Year, you probably need a Bloody Mary in the morning. It's believed to have been invited by Ferdinand "Pete" Petiot; a bartender at Harry's New York Bar in Paris around 1920.
Hangover Day: The worst part of New Year's? How bad you feel the next day. The best way to avoid this? Don't overindulge. But, if you do, this is an excellent day to rest, hydrate, and order delivery from your favorite restaurant.
Public Domain Day: As explained by Wikipedia, this "is an observance of when copyrights expire, and works enter into the public domain. This legal transition of copyright works into the public domain usually happens every year on 1 January. This is based on the individual copyright laws of each country."
January 2
Buffet Day: Did you know that the Swedish popularized the buffet with the smorgasbord back in the 16th? You may not be able to partake this year — thanks, COVID. However, this still gives you one more chance to indulge in a feast before your diet starts.
Cream Puff Day: Fun fact; "the world's largest cream puff weighed 125.5 pounds and was created on August 11, 2011, at the Wisconsin State Fair by Dave Schmidt and Team Cream Puff," writes S. Edamadaka.
Personal Trainer Awareness Day: Is your goal to get into shape this year? If so, spend this day showing your gratitude to the folks who make this possible.
Play Outside Day: Regardless of the weather, the first Saturday of January should be spent outside. After all, it's one of the best activities for your health and wellbeing.
Science Fiction Day: An unofficial holiday corresponds with the birthdate of famed science fiction writer Isaac Asimov.
January 3
Chocolate Covered Cherry Day: Did you know that settlers brought cherries to America by ship back in the 1600s? But here's something really sweet, a recipe for chocolate-covered cherries for you to try.
Drinking Straw Day: Commemorating the date Marvin C. Stone received the patent for the paper drinking straw in 1888.
Festival of Sleep Day: This is pretty straightforward; just spend the day catching up on all the rest you missed during the holidays.
Fruitcake Toss Day: First created and celebrated in Manitou Springs, CO, in 1995, this is when you take your unwanted fruitcakes from the holiday and — well — you toss them. Sounds fun, but a better use might be to donate them.
International Mind-Body Wellness Day: A healthy mind makes a healthy body. Spend the day meditating, resting, and creating a healthy routine.
January 4
Missouri Day: Recognizes when the "Show Me State" became the 24th state of the union.
Pop Music Chart Day: Celebrates the anniversary of the first U.S.-ranked listing of pop music.
Spaghetti Day: The word spaghetti happens to be the plural form of the Italian word spaghetto — which is a diminutive of spago, meaning "thin string" or "twine."
Trivia Day: If you have any interesting or silly facts, today's the day to share them with others.
Thank God It's Monday Day: Observed on the first Monday in January, this is when you get the New Year started on the right foot by celebrating it with energy and vigor.
January 5
Bird Day: Launched in 2002 by Born Free USA and the Avian Welfare Coalition to promote avian awareness.
Keto Day: Designed by the Vitamin Shoppe in 2019.
Screenwriters Day: Founded in 2016 to celebrate the work of movie and television screenwriters.
Whipped Cream Day: Celebrates the birthday of Aaron S. "Bunny" Lapin. Who was he? He was one of the founders of Reddi-Wip whipped cream.
January 6
Bean Day: Whatever the shape, size, or color, here are 30 recipes to whip on National Bean Day.
Cuddle Up Day: Want to #nationalcuddleupday? HGTV has 12 cozy ideas for you to try — maybe not after devouring too many beans, though.
Shortbread Day: Did you know that this dessert can be traced back to Scotland in the 12th Century?
Technology Day: Founded by technology-based company AXEL in 2016, this is the day to appreciate all the wonderful tech in our lives.
January 7
Bobblehead Day: Personally, I'm a stickler for bobbleheads. So, I was thrilled to learn that National Bobblehead Day has been celebrated since 2015. Oh, yeah. There's also a National Bobblehead Hall of Fame and Museum.
Old Rock Day: "No, this is not the day to celebrate old rock 'n' roll music or the elderly musicians still playing it," writes John Copeland for the American Geosciences Institute. "Old Rock Day is the day that geoscientists and rock enthusiasts encourage people to celebrate and learn more about old rocks and fossils."
Tempura Day: While a common entry in most Japanese restaurants, this delicious dish was actually brought to Japan by Portuguese traders and missionaries.
January 8
Argyle Day: I'm a fan of this pattern, but your mileage may vary. Regardless, let others know that it became fashionable in England and then the States after WWI.
Bubble Bath Day: January can be cold and dreary, making it ideal for a bubble bath. Isn't that just for kids? Nope. Bubble baths are beneficial to your mental health, can improve your sleep, relieve tension, and calm arthritic pain.
Eath's Rotation Day: This day commemorates when French Physicist, Leon Foucault, determined that the Earth rotates on its axis in 1851.
English Toffee Day: Recognized by The National Confectioners Association, here's an English Toffee recipe you can make to observe the day.
JoyGerm Day: After a brutal 2020, these are the only germs you should be spreading — kindness, positivity, and joy.
Winter Skin Relief Day: As someone who battles this every winter, I definitely added this to my calendar. Don't forget to moisturize often and maybe invest in a humidifier.
January 9
Apricot Day: While a relative to the peach, apricots are a member of the rose family.
Balloon Ascension Day: It was on this day in 1793 when Jean Pierre Blanchard became the first person to fly a manned free-flying balloon in the U.S.
Law Enforcement Appreciation Day: If you feel inclined, you can show your support to local, county, or state police agencies.
Static Electricity Day: You might be shocked to learn that Thales of Miletus discovered that rubbing amber caused it to be able to pick up leaves and dust all the way back in 600 BC!
National Vision Board Day: Celebrated on the second Saturday in January, this is the perfect day to set this year's goals, but in a more effective visual form.
January 10
Bittersweet Chocolate Day: Did you know that chocolate comes from the seed of the tropical Theobroma cacao tree? Hence, why it's also called the cacao tree and the cocoa tree.
Cut Your Energy Costs Day: Suggestions would be using a programmable thermostat, replacing old appliances, weatherproofing your home, and turning off electronics when not being used.
Oysters Rockefeller Day: Although named after John D. Rockefeller, Oysters Rockefeller was created in New Orleans in 1889 by Jules Alciatore at the iconic restaurant Antoine's.
Save The Eagles Day: Why on January 10? Because it's the mid-nesting season for this magnificent bird.
Sunday Supper Day: Growing up, I was fortunate enough to do this with my family, and I still have fond memories. If you want to observe this holiday on the second Sunday in January, here are 55 easy Sunday dinners you can make.
January 11
Arkansas Day: It was on this day in 1836 that the "Natural State" became the 25th state to join the union.
Clean Off Your Desk Day: Falling on the second Monday in January, this is when you clean and organize your workspace so that you'll be more focused and productive.
Human Trafficking Awareness Day: To learn more, please visit and support organizations like the 31:8 Project.
Milk Day: It was on this day when milk was first delivered in sterilized glass bottles in 1878.
Step in a Puddle and Splash Your Friends Day: "On this day, friends jump in puddles and get each other wet—all in the name of friendship and good, (not-so) clean fun," explains Dictionary.com. You might have to do this virtually this year. But it's still an excuse to embrace your inner child and catch up with friends.
January 12
Curried Chicken Day: Fun fact, curry powder is really "garam masala," which is simply a blend of spices. Here's a 30-minute chicken curry recipe you could whip up in honor of this day.
Kiss A Ginger Day: Originating in 2009, this is the day to show your appreciation to any of your loved ones with red hair.
Marzipan Day: Go ahead, and indulge in this delicious and light treat that consists of an unusual combination of sugar and almond meal.
Pharmacist Day: Make sure that you recognize and thank your pharmacist on this day. After 2020, they deserve it!
Shop for Travel Day: Taking place on the second Tuesday in January, use this day to shop, compare and plan a dream vacation when it's safe to travel again. Personally, I can't wait!
January 13
Korean American Day: "Today, I join my fellow Members of Congress to celebrate Korean Americans across the United States and their contributions to this country in all aspects of American life. Korean Americans have been a vital part of this nation since they first arrived in the U.S. on January 13, 1903, and have made immeasurable contributions as small business owners, military service members, faith leaders, doctors, artists, and elected officials" a statement from Rep. Judy Chu (CA-27).
Make Your Dream Come True Day: An unofficial holiday where you're encouraged to pursue the life that you want. And, I don't know, maybe crank up the Daryl Hall & John Oates.
Peach Melba Day: For those who aren't aware, this is a dessert consisting of peaches, raspberry sauce, and vanilla ice cream that's been around since 1892.
Rubber Ducky Day: Did you know that in 2013 the rubber duck was deservingly inducted into the Toy Hall of Fame?
Stephen Foster Memorial Day: First observed in 1967, celebrates the work of American songwriter Stephen Foster.
Sticker Day: Created to honor Ray Stanton Avery, the inventor of self-adhesive labels (modern stickers).
January 14
Hot Pastrami Sandwich Day: Hands down one of my favorite sandwiches. I might even try to replicate one that's similar to Katz's this year.
Organize Your Home Day: After the holidays, your home might be a hot mess. Since you're cooped up anyway, spend this day decluttering your home, it will actually make you feel less stressed.
Ratification Day: For the uninitiated, here's a definition from the Library of Congress; "The Continental Congress ratified the Treaty of Paris on January 14, 1784, officially establishing the United States as an independent and sovereign nation."
January 15
Bagel Day: Depending on where you live, you might be able to score a free bagel at Einstein Bros., Bruegger's, Thomas', Ess-A-Bagel, Noah's NY Bagels, or Manhatten Bagel.
Booch Day: Don't let the name throw you off. Today is all about celebrating Kombucha. Since it was created by KeVita, they're probably offering some sweet coupons on its site and social channels.
Hat Day: Since 1983, this holiday has been observed.
Strawberry Ice Cream Day: Why celebrate ice cream in January? Well, strawberry ice cream was served at James Madison's second inauguration in 1813.
January 16
Fig Newton Day: Contrary to popular belief, these cookies are named after the city of Newton, Massachusetts, and not Sir Issac Newton.
Nothing Day: This "un-event" was first proposed in 1972 by Teacher Jothy Narayanasamy and has been observed annually since 1973.
Religious Freedom Day: This day commemorates when the Virginia General Assembly adopted Thomas Jefferson's landmark Virginia Statute for Religious Freedom in 1786.
Without a Scalpel Day: It was on this day in 1964 when pioneering physician Charles Dotter performed the first angioplasty.
Use Your Gift Card Day: Taking place on the third Saturday in January, set a calendar reminder to use any gift card that you have lying around.
January 17
Ditch Resolutions Day: New Year's Resolutions don't work. Spend this day dropping them like a bad habit and consider meaningful reasons to change.
Hot Buttered Rum Day: Need a warm and hearty drink in the middle of the month? Try out the original hot buttered rum recipe.
International Mentoring Day: In honor of Muhammad Ali's birthday, the day should be spent encouraging mentorship.
January 18
Martin Luther King Jr. Day: The federal holiday is observed on the third Monday in January. If possible, spend it as a day of service.
National Michigan Day: Although we're familiar with the nickname "The Great Lake State," other Michigan nicknames include the Mitten State," "Winter Wonderland," and "The Wolverine State."
Peking Duck Day: Celebrate the national dish of China by ordering or making this flavorful dish.
Thesaurus Day: This day honors Peter Mark Roget, who just so happened to be the author of the popular Roget's Thesaurus. He was born on this day in 1779.
Winnie The Pooh Day: Here's to our favorite "chubby little cubby all stuffed with fluff" whose author, A.A. Milne, was born on this day in 1882.
January 19
Popcorn Day: Americans love popcorn. In fact, we eat about 17 billion quarts of popcorn a year!
World Quark Day: A newer event that's only been around since 2019. But what exactly is a quark? It's a tasty, high-protein, and low-fat creamy cheese.
January 20
Buttercrunch Day: Need a delicious treat? Try out this homemade buttercrunch candy recipe.
Cheese Lover's Day: Did you know that there are between 900 – 1,400 varieties of cheese? Here's the day to start sampling as many as you can!
Disc Jockey Day: As noted by Radiosolution, "In 1909, at age 16, Ray Newby, of Stockton, California, became world's first disc jockey and started playing records on a small spark transmitter under the authority of radio pioneer Charles 'Doc' Herrold.'"
Inauguration Day: In 2021, the Inauguration of Joe Biden will take place on Wednesday, January 20.
Penguin Awareness Day: While not the same as World Penguin Day, Penguin Awareness Day should be spent learning more about these amazing aquatic, flightless birds that reside mostly in the Southern Hemisphere.
January 21
Get to Know Your Customers Day: For business owners, mark the third Thursday of each quarter (January 21, April 15, July 15, and October 21), actually getting to know the lifeblood of your business; your customers.
Granola Bar Day: Fun fact, granola was invented by Dr. James Caleb Jackson at the Jackson Sanitarium in 1863, located in Dansville, New York.
Hugging Day: Although this has been celebrated since 1986, and hugs are awesome, you may have to rethink this in 2021.
Squirrel Appreciation Day: Did you know that there are more than 200 species of squirrels that fall within three types: ground, tree, and flying squirrels?
January 22
Blonde Brownie Day: While not as well known as regular brownies, they're still delicious. See for yourself by making the following recipe.
Celebration of Life Day: As Ferris Bueller famously said, "Life moves pretty fast. If you don't stop and look around once in a while, you could miss it". With that in mind, spend this day appreciating life in all its wonders.
January 23
Handwriting Day: Dating back to 1977, this was coined by The Writing Instrument Manufacturers Association. Why on this day? Because it falls on John Hancock's birthday.
Pie Day: As noted on its site, "the American Pie Council® (APC) invites everyone from sea to shining sea to celebrate National Pie Day with a small slice of heaven, the perfect end to any meal or a delicious, 'just because' indulgence."
January 24
Beer Can Appreciation Day: "A year's worth of canned beer sold in the United States would fill the Lincoln Memorial Reflecting Pool 527 times over," writes Michael Uhrich, Chief Economist at the Beer Institute. "You could stack all of those cans end-to-end, and they would reach from the Earth to the Moon and back 12 times!"
Compliment Day: While not an official holiday, it started in 1998 by Debby Hoffman and Kathy Chamberlin as a way "to tell the people in our lives how much we appreciate them."
Peanut Butter Day: Did you know that peanut butter was invented by George Bayle, a St. Louis snack food maker, all the way back in the 1890s?
January 25
Bubble Wrap Day: Dating back to the 1950s, Alfred Fielding and Marc Chavannes originally conceived bubble wrap as wallpaper.
Florida Day: It was on this day in 1845 when "The Sunshine State" became the 27th state to join the union.
Irish Coffee Day: Rumor has it that travelers from Ireland enjoyed this tasty drink to keep themselves warm while crossing the Atlantic.
Opposite Day: Presumably influenced by the popular children's game, here's when you can shake up your routine and have some fun.
January 26
Australia Day: While controversial, it was on this date in 1788 when the First Fleet of British ships at Port Jackson, New South Wales.
Green Juice Day: Made from the juices of green vegetables, block out a chunk of time to weigh the pros and cons of this health and wellness trend.
Peanut Brittle Day: Recipes for this treat began appearing in cookbooks around the 19th Century.
Plan for Vacation Day: While you might not be able to hit the road just yet, plan a vacation on this day. After all, vacations can improve your mental and physical health, strengthen relationships, and decrease burnout.
Spouses Day: On this day, make it a priority to show your appreciation to your better half.
January 27
Chocolate Cake Day: I will be taking the day off to make this amazing chocolate cake and then savoring every bite of it.
International Holocaust Remembrance Day: On this day, the world comes together to commemorate the tragedy of the Holocaust that took during the Second World War.
Library Shelfie Day: The tradition began in 2014 and takes place on the fourth Wednesday in January, when book lovers share selfies of themselves surrounded by books.
January 28
Blueberry Pancake Day: Fun fact; a single blueberry bush can produce as many as 6,000 blueberries per year!
Data Privacy Day: "Data Privacy Day began in the United States and Canada in January 2008 as an extension of the Data Protection Day celebration in Europe,' explains the Mississippi Department of Information Technology Services. "Data Protection Day commemorates January 28, 1981, signing of Convention 108, the first legally binding international treaty dealing with privacy and data protection." During this day, make it a point to step up your cybersecurity education.
Have Fun At Work Day: Regardless if you're working remotely or in-person, celebrate the day by throwing a birthday party, playing virtual games, or dressing up like a fictional character.
Kazoo Day: Did you know that the kazoo was invented in the 1840s? You can thank the inventor "Alabama Vest of Macon, Georgia" and his partner Thaddeus Von Clegg for this annoying instrument.
Lego Day: Everything became more awesome in 1958. Why? It was the filing date for the patent for the original LEGO brick system. And I still enjoy LEGOS as an adult because it reduces stress and boosts mind functions.
January 29
Big Wig Day: On the last Friday of the month, celebrate National Big Wig Day by wearing your wildest wig and raising funds to donate to the American Cancer Society Look Good/Feel Better division
Corn Chip Day: The "original" corn chip, which was first sold in the 1930s, just so happens to be the Fritos Corn Chip.
Puzzle Day: Created by writer and puzzle maker Jodi Jill in 2002, this is an annual event that celebrates everything from crosswords to jigsaws puzzles to word searches.
January 30
Croissant Day: The origin of this buttery, flaky, viennoiserie pastry dates back to at least the 13th century in Austria.
Seed Swap Day: Washington Gardener Magazine Editor Kathy Jentz came up with this idea in 206. It takes place on the last Saturday in January.
January 31
Backward Day: Here's your chance to stretch your imagination to the limits by doing everything in reverse on this day.
Hot Chocolate Day: According to Wikipedia, the "first chocolate drink is believed to have been created by the Maya around 2,500–3,000 years ago, and a cocoa drink was an essential part of Aztec culture by 1400 AD."
Inspire Your Heart With Art Day: Whether you visit a museum (in-person or virtually) or create your own masterpiece, recognize the impact that art has on you. As Pablo Picasso said, "The purpose of art is washing the dust of daily life off our souls."
Featured Image Credit: Vantha Thang; Pexels; Thank you!