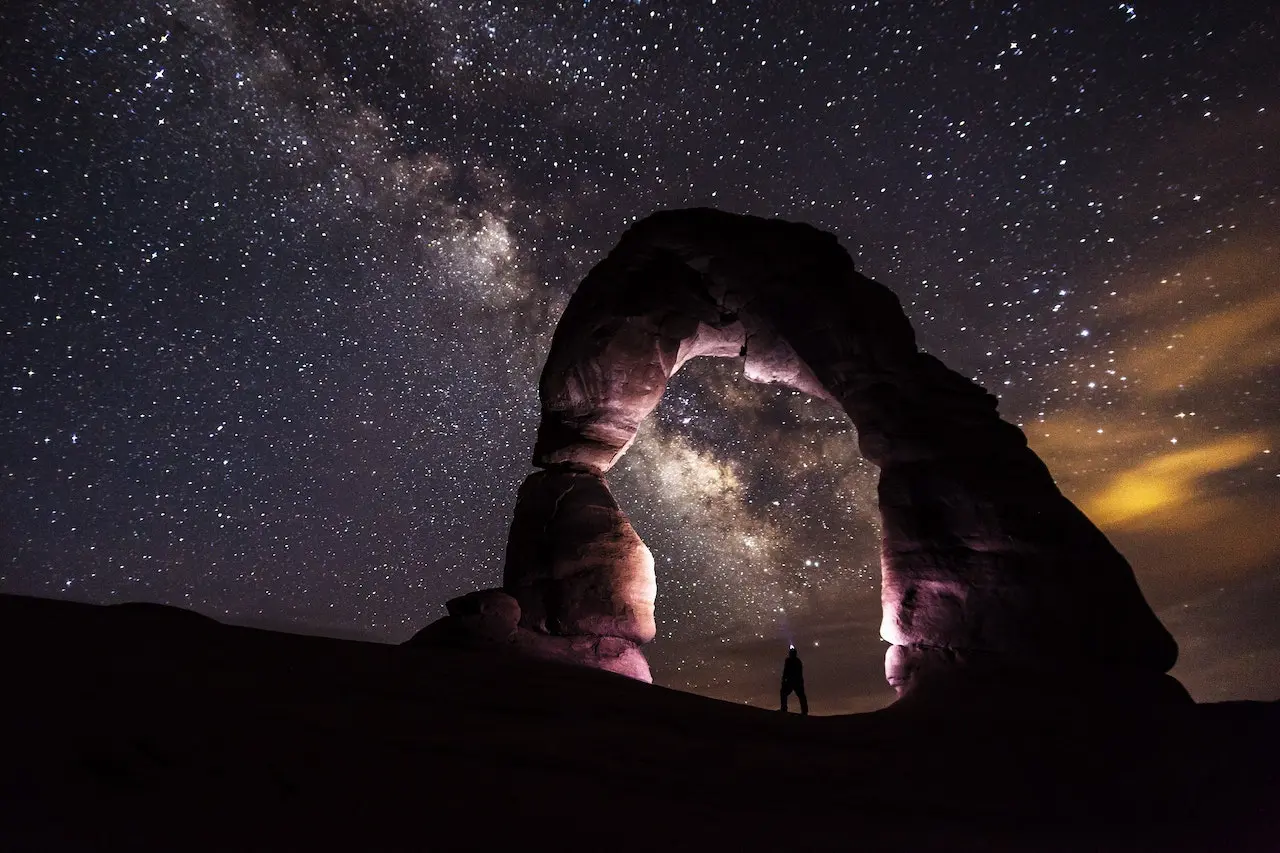 If winter makes you think of dark, cold days stuck inside with nothing to do — think again! Despite the weather, or perhaps because of it, people organize tons of different winter events around the world. These celebrations usually involve snow in some way, either in celebrating it or escaping it. Some just happen to take place during the colder months and are worthwhile to enjoy all the same. Whether attending in person or via live stream, here are seven great winter events to spice up the chilly months in your life.
1. Wintersköl — Aspen, CO
If you're quick, you can still attend one of the most charming winter events of the season. Wintersköl in Aspen, CO, has been held annually since 1951 and is a toast to "all things winter." And don't worry — despite the name, you don't need to be of nordic descent to attend and enjoy the festivities. And there are a lot of festivities.
This four-day mountain celebration features tons of on-mountain activities like the uphill breakfast club, a rail jam, and plenty of downhill skiing. Off-mountain, there are DJs, fireworks, cocktail parties, snow sculptures, and, of course, soupsköl. At soupsköl, restaurants from all around Aspen compete for the title of "best soup in Aspen." Bragging rights and the soupsköl trophy are up for grabs again, and the competition is always fierce. It's a free event, as always, and is a great way to warm your bones after downhill fun on the mountain.
2. Winter X Games — Aspen, CO
If you're already in Aspen, you might as well stick around for the Winter X Games. Whether you attend online or in person, they're a great way to spice up your winter. Held annually, the Winter X Games sport some of the gnarliest extreme trick competitions you'll see all year. If you've ever wanted to see someone do a frontflip on a snowmobile, this is the place to do it.
The games started back in 1995 in Providence, Rhode Island. And while they're usually held in Aspen now, they've since become a global phenomenon. X Games Asia began soon after in 1998 and is still strong to this day. In 2022, the Winter X Games Asia rocked in Chiba Prefecture, Japan, where they'll return again this year. While X Games Asia will be held in May, you can look forward to the games stateside as soon as January 27th. The X Games are an easy addition to any sports enthusiast's winter calendar.
3. International Snow Sculpture Championship — Breckenridge, CO
You might enjoy creating a homely snowman when there's enough powder in the winter. That's all well and good, but how would you like to see a mythical dragon carved entirely out of snow? How about a large snow Viking sitting gleefully across from powder shaped into modern, abstract art? If you've been hankering for some good, healthy winter sculpture competition, Colorado once again has you covered.
While not in Aspen, the International Snow Sculpture Championship (ISSC) in Breckenridge rounds off the Colorado winter activity trifecta. Sure, there might be some interesting snow sculptures in Aspen during Wintersköl. But the ISSC is where the most talented and competitive snow sculptors bring their A-game. Carving week is from January 23rd to 27th, and viewing takes place from January 27th to February 1st — you can watch this event all winter on YouTube. This is where you can see the best snow sculptors out there or throw your hat in the ring and test your mettle. Also, consider finding and watching (YouTube) the Fairbanks, Alaska, ice sculpture contest. There are a bunch of these wonderful videos — choose a few.
4. Awesome Games Done Quick — Online
For the twitchier of you out there, Awesome Games Done Quick (AGDQ), will get your blood pumping while keeping your toes and fingers warm. AGDQ is an amazing charity event where video game speedrunners come together to break records and raise money for the Prevent Cancer Foundation. It's been held in January every year since 2010 and has raised millions in charity donations to fight a worthy cause.
You might still want to tune into AGDQ even if you're not a gamer. The amount of strategy, passion, and practice that runners put into this competition are, at times, unbelievable. Deft commentators help explain the frame-perfect precision it takes to execute second-saving speedrunning techniques. You might not even recognize your favorite games as they're stripped down to their component mechanics. It's an entertaining event hosted for a worthy cause where cancer survivors are the real winners.
5. Fur Rendezvous (Iditarod)— Anchorage, AK
For this event, you'll need to get off the couch and onto a plane to Alaska, but it's well worth the trip. If you've ever wanted to go to the snowy state far north, February 24th to March 5th is one of the best times. Fur Rendezvous, or Fur Rondy as it's known locally, will give you a taste of the "pioneering spirit of Alaskans." Again, you can add this event to your online Calendar (Google Calendar, iCal, Cron Calendar) to watch on YouTube.
Dog sled races, reindeer runs, hot chocolate, and music are all on the menu for Fur Rondy. It truly is a cultural event that people from all over come to attend and celebrate during the coldest days of the year. You can drink royal tea, skate with critters, play snowshoe softball, and so much more. There really is so much to do at Fur Rendezvous. You just have to get there first!
6. Aurora Borealis — North and South Polar Regions
While you're already up north enjoying the Alaskan fur fun, make sure you try and see the aurora borealis. Also known as the northern lights, the official term is derived from the goddess of dawn, "Aurora," and the northern wind, "Boreas." A bucket list item for many, you can only observe it in winter near the Earth's northern and southern poles.
When highly charged solar wind particles collide with air molecules in the earth's atmosphere, energy converts to light. These tendrils of light paint swaths of sky in streaks of purple, blue, and green. Truly magnificent to behold, the northern lights are unlike any other phenomenon (except, of course, their southern counterpart). Seeing the aurora borealis is a memory to savor.
7. Portland Winter Light Fest — Portland, OR
Back down further "south," relatively speaking, there are different kinds of winter lights on display. From February 3rd to 11th is a free festival held annually all over the colorful city of Portland, Oregon. Artists from disparate parts of the world congregate to light up the city with various installations.
Costumes, cars, buildings, and trees are all mediums for art during the Light Fest. On a regular night, you might see fire dancers on a small stage next to an illuminated DJ with a crowd of onlookers getting down. You might even see a dragon breathing flames out of its red-hot nostrils just across from the food court. It's no secret that February can be a drag for many people. So light up the bleakest month of the year with just one of many great activities.
Wonderful Winter
While winter might feel dark and bleak (because it really can be), there's a lot out there to light up your life. Extreme sports competitions, town gatherings, gaming tournaments, light festivals, and natural phenomena dot the map. There really is something for everyone if you're willing to make the trip. And, more and more, many of these events record or live stream their various activities. So even if you can't get out of the house, you can still bring the festivity in.
Featured Image Credit: Photo by Pixabay; Pexels; Thank you!