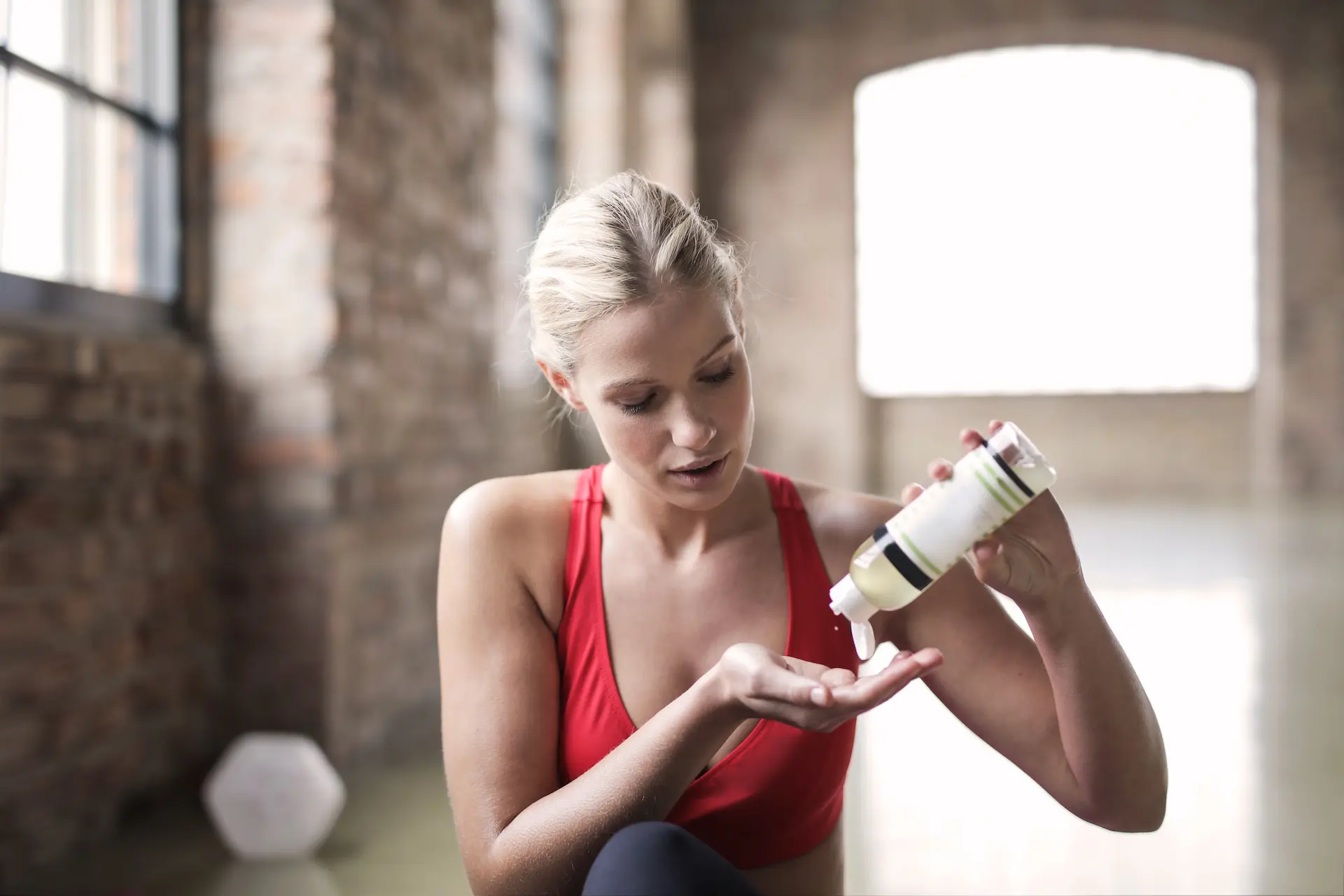 Wash your hands. Wear a mask. Practice social distancing or stay home. You know the drill by now.
These "musts" have been simple and practical ways to take care of your physical health during these tumultuous times. Certainly. But they don't do much for your mental health.
While there are ways to cope with and manage anxiety and stress, self-care shouldn't be overlooked. In fact, it's essential. For the uninformed, self-care is when you regularly engage in activities and practices that make you feel calm and re-energized.
Some might consider this to be on the selfish side. But self-care is a proven way to reduce stress. It's also key in maintaining our own mental, emotional, and even physical health. As such, it's vital in protecting and enhancing our short- and long-term health and wellbeing.
That's all well and good. But how can you realistically engage in self-care when you're limited on time and stuck at home? Well, it's possible by utilizing our calendar in the following ways.
Follow a routine.
For many of us, particularly parents, your routine has probably been disrupted several times this year. Back in the spring, you had to adjust to working from home instead of going to the office. And you also had your kids at home.
Then, when the fall came around, the kiddos were off to school. But, as COVID continues to surge, they're most likely back to remote learning. All these changes to your schedule have made it a challenge to stick to your normal routine.
That may not sound overly important. But, when you don't have a routine, you may suffer from stress and time management issues. Routines are also key to getting enough sleep, eating healthy, and exercising.
Heading into the new year, get back to a routine. At the minimum, it should be one that encourages a consistent sleep-wake cycle, meal schedule, and workflow. If possible, try to base these around your circadian rhythms.
And, if your routine has to change again, don't get discouraged. Keep it flexible so that it will be easy to adjust. Most importantly, dust yourself off and get back on the horse until you're back on track.
Prioritize healthy eating.
Throughout the mess of the year known as 2020, a lot of us turned to comfort as a way to cope with stress. I'm just as guilty as anyone else. I mean, nothing cheers me up more than a freshly made pizza.
What's more, because our routines were upended, weight gain has become an issue while quarantining. While a routine can help, you also need to put in a little extra effort.
A majority of us should be regularly scheduling 2-3 nutrient-rich meals per day. It will assist you in staying focused, positive, and energized. During your meals, eat them somewhere else besides your workspace. And, if you have a family, eat with them.
Additionally, if you want to avoid junk in your pantry, order nutritious snacks from companies like SnackNation. I also order fruits and veggies from Misfits Market. In fact, I have it scheduled in my calendar when to put together my box so that I can plan my menu for the next two weeks.
Get your blood pumping.
"Although you are safer from COVID-19 at home, there are still some important health risks to be aware of in isolation," writes Dr. Robert Moghim, CEO/Founder of Colorado Pain Care. "First of all, you may find yourself settling into a sedentary lifestyle that involves long stretches of sitting in front of a TV or phone screen." Over time, this could "lead to weight gain, loss of muscle strength, and joint damage."
"Just a few minutes of exercise a day can help you avoid these health risks," adds Dr. Moghim. "In general, you should get about 150 minutes of moderate-intensity exercise a week or 75 minutes of high-intensity exercise a week." Dr. Moghim also recommends adding "some kind of muscle-strengthening exercises at least two days a week" to your regimen.
Additionally, exercise can mitigate issues like anxiety and depression. It can also boost your alertness and energy levels so that you're more productive.
Even though heading to the gym is preferable for some, you can still incorporate physical activity throughout the day. You could go for a walk, run, or bike ride before or after work. You could also purchase a standing desk, walk around when on the phone, or set reminders to get up and stretch.
Set office hours.
Here's one of the biggest issues with working remotely; it's blurred the boundary between work time and personal time. In fact, lockdowns made the workday longer. A paper from the National Bureau of Economic Research found that people worked an average of 48.5 minutes more per day.
It's imperative that you maintain regular "office hours" to encourage this separation. During this timeframe, you're available to check email, chat on Slack, and take calls. But when it's time to clock out, you're offline.
For example, after 7 p.m., don't respond to any work-related messages. Focus on personal and family time instead. That may cause you a little bit of anxiety, but your work will still be there waiting for you tomorrow.
To let others know your schedule, set your working hours and availability on your calendar. Just remember to share your calendar with others so that they can see when you're in or out of the "office."
Don't be antisocial.
As I'm writing this, it's the holiday season. Like so many of you out there, that means not spending it with your nearest and dearest. And, also no holiday office shindigs.
There's no way to sugarcoat this. Social distancing and isolating aren't fun. But, as one mom told me, "It's better to miss this Christmas so that we can enjoy next year."
Sure. It's not the same. But, make it a point to still be social. Schedule regular check-ins with your team and non-work-related functions like virtual lunches or fitness challenges.
When you go for a walk, give a friend or family member a call. Plan a game night or Netflix-watching party. Right now, more than ever, it's imperative that you maintain and strengthen your social connections — even if it's virtual.
Figure out ways to help others.
Research shows that helping others doesn't just benefit the community. It also makes us feel and is good for our overall health and wellbeing. And, despite COVID, there are still plenty of ways to give back.
Examples include:
Donating blood to the American Red Cross or money to nonprofits.
Purchasing gift cards or patronizing local, small businesses.
Picking or having groceries delivered to someone who is high-risk.
Sharing your skills virtually, like hosting a Zoom workshop or working pro bono.
Writing letters or responses to essential workers or through sites like Letters Against Depression or HealthUnlocked.
Reduce screen time.
"How many times have you picked up your phone today?" asks Max Palmer in a previous Calendar article. "You probably haven't been keeping track, but if you are, the number might shock you: Two-thirds of respondents to a recent survey say they check their phones upwards of 160 times a day."
While the survey had many "surprising phone usage statistics, and they all point to the same result: We spend too much time staring at screens," adds Max. And, thanks to 2020's word of the year, doomscrolling, that's probably gotten worse.
While certainly no easy task, between work, socializing, and entertaining ourselves, too much screen tie breeds anxiety. It can also cause insomnia. And it also prevents us from engaging in healthier and more productive activities.
The good news? You can use your trusty calendar to break this habit by:
Blocking off time for social media. "To wrangle your social media usage, set a block of time in your online calendar," suggests Max. "Use this time specifically for social media. When the time block ends, log out. If you're able to follow this time constraint, your usage will drop down to more reasonable levels."
Setting checkpoints. "Periodically through the day, you can set up checkpoints to monitor your screen time," he adds. Adding these to your calendar helps you become more aware of your screen time.
Scheduling outdoor time. Replace being glued to your electronics with other activities, like taking your dog for a long walk.
Grabbing a book. Another idea to spend less time on your devices is to read a good, old-fashioned book. To keep yourself accountable, join or start a book club.
Treating yourself. "Sometimes it takes a little incentive to curb screen time," says Max. "Set some screen time goals, like staying within a certain amount of time per day. Every day you meet this goal, mark it in your calendar." If you meet them, reward yourself with a dinner and movie night — in this case, ordering takeout and a new release
Completing a self-audit. "Schedule your self-audit in your online calendar," advises Max. "Make this a recurring event so you can track your usage" and progress.
Create tech spaces. Restrict technology in certain areas of your home. For example, banning gadgets in the dining or bedrooms.
Pencil-in alone time.
Depending on where you reside, you may have a strict shelter-in-place directive. If so, finding some solitude might be problematic. But, alone time can relieve stress, give us time to reflect, build our mental strength, engage in self-talk, and boost our productivity.
Throughout the day, schedule in some "me" time. Maybe you could wake up before your housemates and enjoy the silence — or when the kids go to sleep. During the weekend, go for an afternoon bike or car ride. Or a bath or tinker around in your basement or garden by yourself.
Leave blank spaces on your calendar.
I can't stress this enough. You do not have to schedule every minute of your day. In fact, once you block out your priorities, go ahead, and leave some blank spaces.
For instance, your morning could be spent getting your kids set up for school and then diving into your most important task. You then have lunch with your fam before taking a video call from 1 p.m. to 1:30 p.m. After that? Noting.
Sure. There's a balancing act here. But, you can use those free blocks of time however you desire — whether that's playing outside with your children or reading a book. Better yet, spend it getting reacquainted with hobbies or activities when you're bored.
And, if something pops-up, you don't have to shuffle your schedule around.
Self-care with any amount of time.
Do you feel like you're too crunched for time to squeeze in a little self-care? Well, don't take this personally, but that's not exactly true.
Let's say that you have 10 minutes before a conference call or when your kids are doing their homework. Spend that time journaling, meditating using an app like Headspace or Calm, or just taking a moment to stare out the window while sipping on your coffee or tea.
If you have longer durations, like 30 to 60 minutes, work out, practice something new, or take a well-deserved nap. And, if you're fortunate enough to have an afternoon, go for a hike or pursue hobbies virtually, like cooking, painting, or playing a musical instrument.
Featured Image Credit: Photo by Andrea Piacquadio; Pexels; Thank you!