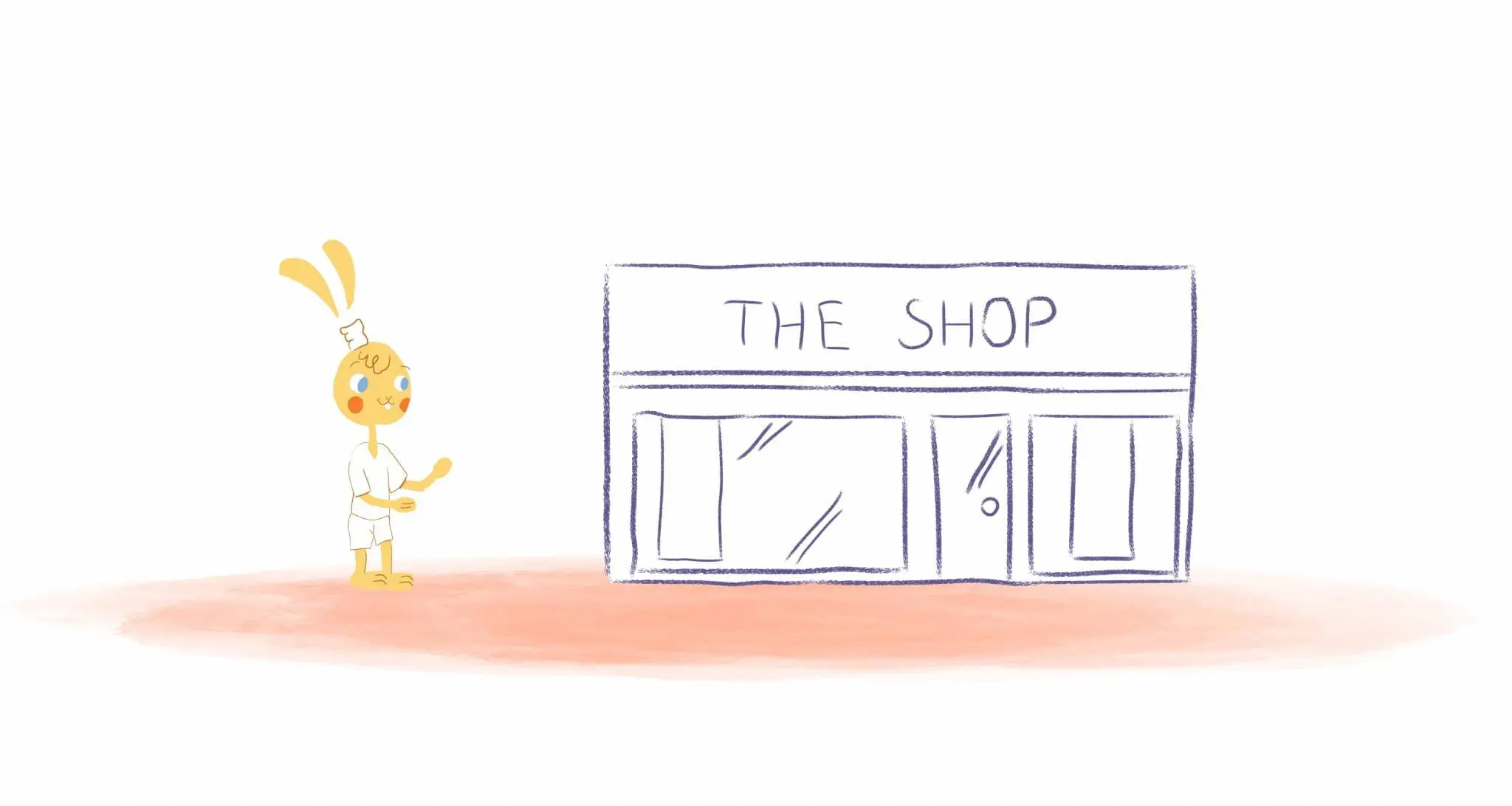 Even before COVID-19 made remote work essential, the practice was already trending upward. Working from home and freelancing was anticipated that by 2028 73% of all departments will have remote workers. Here are fifteen places to work remotely.
Besides helping to flatten the curve, remote workers are happier and more productive. Mainly because you don't have to deal with exhausting commutes and can work when you're most productive.
At the same time, working from home can get redundant. There are also distractions like chores, housemates, pets, the TV, eating too much, phone and texts, and procrastination.
The good news? There are actually plenty of other spaces to work outside of your home — as long as social distancing measures are lifted. Not sure where? Well, start by experimenting with the following 15 places to work remotely.
1. Coworking Spaces
Perhaps the most popular option from remote workers. After all, coworking spaces not only provide a dedicated workspace, they also come equipped with office amenities like printers and meeting rooms. There are also networking events, healthy snacks, and private phone booths.
The biggest drawback is that they can be pricey. According to DeskMag, the average monthly price for a dedicated desk in the U.S. is $387. "However, you'll receive a ton of benefits that will make you more productive and allow you to grow your business faster," explains Choncé Maddox. "When I go to my coworking space, I usually get more done than I would work at home with the same amount of time. Plus, all the features make it well worth the cost."
2. Desk Rentals
If coworking spaces are out of your price range, you might want to go with a "hot desk" option. Usually, this is when you need to work somewhere else for a day or two. Why? Maybe your internet is down, there's construction on your street, or you've been procrastinating and a deadline is rapidly approaching.
Besides being less expensive, they also have all of the amenities that a coworking space would offer. If you're interested, check out sites like Desks Near Me, Deskcamping, Peerspace, or ShareDesk.
You could also talk to local business owners and see if they're willing to rent out an unused desk to you. I actually had a friend who rented a desk from a car dealer for a couple of months until the dealership needed the desk back.
3. Coffee Shop
Outside of coworking spaces, coffee shops are the go-to spot for remote workers. It's actually easy to understand why. You get your caffeine on, grab a snack when you want one, and there's WiFi. You may even be inspired by all of the other remote workers toiling away.
Additionally, there's some excellent white noise found in your favorite cafe as well. And, according to research, noise can boost your performance.
4. Local Library
When you really need to get things done, nothing beats your local library. It's free of distractions, has WiFi, and you can check books to aid in your self-development while there. You can even print out materials, for a small cost, if you need to. And, some libraries have some unique features that can inspire you when needed.
Best of all? All you need is to get a library card which is free — in case you forgot. The con, however, is that if you need to make phone calls or attend a virtual meeting, then this isn't the place to be.
5. Hotels
When she needed to write in peace and quiet, Maya Angelou rented a hotel room in her hometown. While that's an option, you could at least make use of the lobby. There's WiFi, a business center, and enough background noise for you to make calls. If someone flashes you some dirty looks though, just head over to their bar or cafe and enjoy a drink or snack.
6. Public Parks
There have been numerous studies that have found that natural scenery improves your mood and productivity. So, when weather permits, public parks are one of the best locations to get some work done. Another perk? You can stay there for as long as you like.
What if your public park doesn't have WiFi? No Problem. Either invest in a WiFi hotspot or use your smartphone as a mobile hotspot.
7. Colleges/Universities
Campuses have everything you need when you want to get work done. There are lounges, libraries, computer rooms, and coffee shops for you to set up shop at. And, you may even get a much-needed energy boost from being surrounded by enthusiastic students.
However, you probably need to either be a current student or alumni to make use of all the amenities a college campus offers. If you're not alumni, then enroll in a course so that you can obtain a student ID.
8. Museums
If you're a member, you'll have access to exhibits, excellent WiFi, and even free tea or coffee. Museums are also quiet. And, when you need to take a break, you can walk around and absorb all of the art and culture enveloping you — which in turn should spark your own creativity.
9. Restaurants
Like bars and restaurants, you can fuel up on some food and then get down to work. After the lunch rush, restaurants aren't too crowded. So, I don't think that you'll be a nuisance if you work here for an hour or two.
If you don't want to pester your favorite eatery, why not visit your mall's food court? Here you can eat, get some coffee, and enjoy the WiFi. And, you won't feel rushed since you don't have to be concern about table turnover.
10. Bars/Microbreweries
Obviously, this isn't an excuse to drink. And, I definitely wouldn't try to work at either during happy hour. But, usually, in the afternoon, these locations are actually quit — or have just enough background noise to keep you productive.
What's more, you can have lunch here if you want. And, not all microbreweries only serve beer. In fact, there's a brewery near me that makes their own coffee. So, when I need a little pick me up and want to work somewhere else, I'll go there.
11. Bookstores
It's not uncommon for bookstores to have reading areas or cafes. Obviously, either would make a quiet and relaxing spot to work when you need to get down to brass tacks.
Of course, I would highly recommend that you patronize these businesses by purchasing items like productivity books— especially your local and independent store.
12. Grocery Stores
I know. Grocery stores aren't the sexiest of WFH alternatives. But, most modern stores have cafes or outdoor seating where you can grab a bite to eat and then sit down and get some work done.
My local grocery has outdoor tables and I've definitely worked from there when the weather is really nice. Afterward, I then do my shopping for the week. That's killing two birds with one stone!
13. Your House of Worship
According to Laura Vanderkam, this will only work "if you regularly show your face there for services." However, "the space might be open and fairly empty during the week." As one reader informed Laura, "I find my church parish hall is nice and quiet." In fact, that's where she goes to work when she has time between appointments.
"It goes without saying that trying to work there during choir practice will be counter-productive," says Laura. But "during the day 'it is oh, so, peaceful.'"
14. Vehicle of Your Choosing
"Landscape architect Andreas Stavropoulos takes his office wherever he goes," writes Jennifer Noonan for BobVila.com. "Retrofitted into a six-by-ten-foot cargo trailer, the workspace is equipped with solar power, and it even has wifi!"
At the same time, you can make use out of any vehicle your currently own, whether if it's an RV or pop-up camper. Even if you don't own such vehicles, you could always rent them and hit the open road. Then, whenever you have some downtime, you would do your work.
Of course, you could do the same thing with your everyday vehicle. I've read about construction pros who have converted their pickups into a fully functioning mobile office.
15. Someone Else's Home
Personally, I'm a big fan of the alternative to go to someone else's home or inviting someone over to work at home. You get to work from the comfort of home, without getting distracted by your household chores. And, because it's not your home, you're not going to get so comfy that you'll only veg out on the couch and watch TV all day. Bonus points if the homeowner also works from home — you can motivate each other.
Factors to Consider When Choosing Where to Work
While the suggestions listed above are all worth exploring, there are some things to consider. At the top of the list should be reliable and secure WiFi. If not, you can use your own hotpot. Regardless though, a VPN is a must.
Sometimes you just need to figure out the best way to work from home — even when it's not COVID anymore. Many of us will work from home from now on going forward.
Other factors are having a comfortable place to work, the right amount of background noise, and somewhere that you're welcome. You may also want to have access to outlets and healthy snacks and drinks.
And, make sure that the location matches what you're currently working on. Meeting a client? A coffee shop would work. Having a team meeting on Zoom? A library, museum, or bar isn't the best option — a coworking space or home would work best.