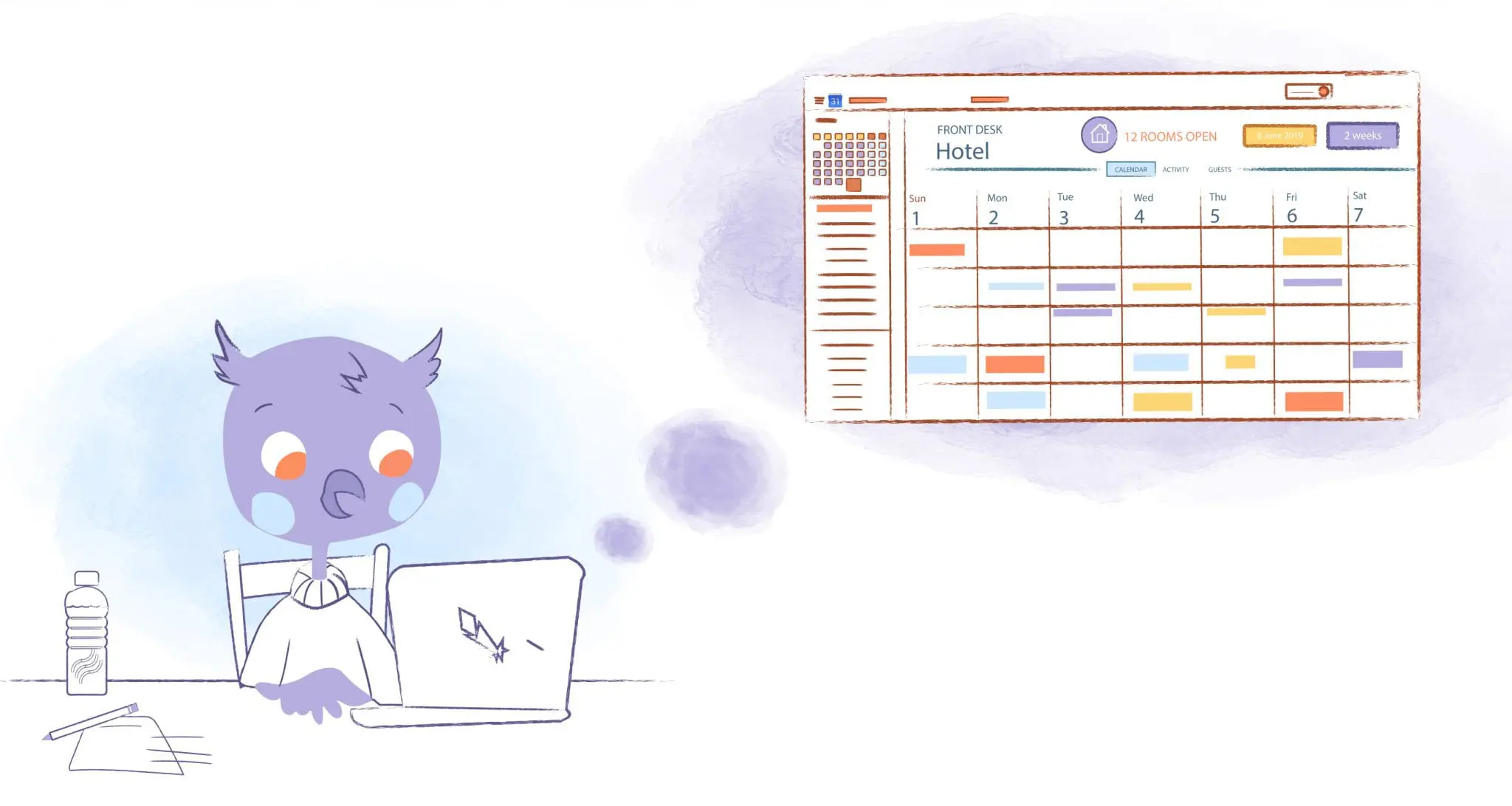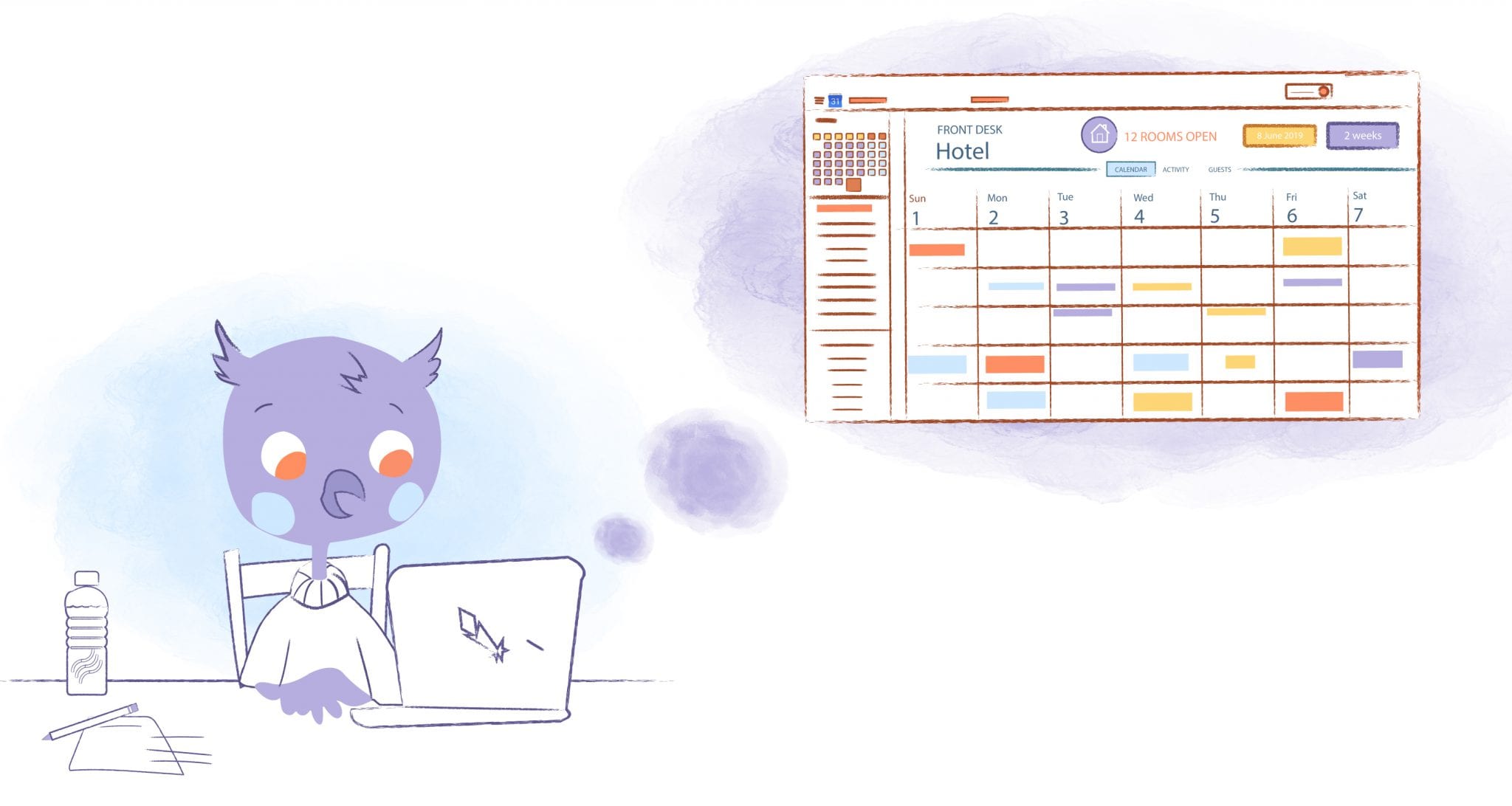 Meetings and in-person events, in general, can be brutal. They're time-consuming and often unproductive. As an example, it's been found that every month, an employee attends 62 meetings. Additionally, half of these events are considered a waste of time. It's been reported that a staggering 31 hours are spent in unproductive meetings every month. You'll want to follow a guide to scheduling rooms and facilities.
Thanks to technology, however, there are meeting alternatives. Examples include online chat tools like Slack, collaboration apps such as Google Docs or Trello, Wikis, FAQ sheets, and videos. Virtual meetings and conference calls are also popular options since these allow invitees to attend the event no matter where they are located.
But, these alternatives aren't always possible. Let's say that you're running an event where physically being present is mandatory, like board meetings or in-person training. And, reciting or practicing for a live performance, is almost impossible to do remotely.
Furthermore, even if you could run a virtual event, face-to-face interactions have their advantages, such as the following:
The ability to build stronger relationships.
It's easier to keep the audience engaged.
Your key points are "clearer."
You're able to read people's body language.
It's easier to brainstorm ideas and have more difficult conversations.
You don't have to be concerned with technical difficulties — mainly connection issues or camera problems.
It allows you to make a stronger and more long-lasting relationship.
The Problems With Room and Facility Booking
Scheduling a conference room, common area, gymnasium, laboratory, or whatever location required for your event can be a headache for a variety of reasons. The most obvious is trying to find the perfect time and date for participants. Thankfully, a shared calendar or scheduling software can make this process a little less challenging. But, there are still hurdles you must overcome.
For starters, we're having more meetings then we have in the past. And, as pointed out in a piece over at The Cut, "Older buildings weren't designed for our current meeting lovefest. A typical layout involves a maze of cubicles, a few individual offices, and only one or two conference rooms." The reason? There was no need for large groups to come together and collaborate because the "landscape is based on a notion of work that is more hierarchical."
"A shiny new photo-shoot-friendly open-plan office isn't always the answer, either, as anyone who has ever looked for a conference room in one can tell you." The main reason is that "open-plan offices have an economic imperative to cram as many people onto the floor as possible." As a result, "a conference room feels like wasted space."
Of course, we're just getting warmed up here. You also have to worry about your preferred location already being booked. Sometimes that's not the end of the world as you may be able to find another spot to have your event. But, it does become a big deal when that specific location was crucial to your event. After all, you can't hold basketball practice if there isn't a court available.
You also have to be concerned about possible equipment woes and having attendees not knowing where exactly to go. As a consequence, your event starts and ends later than planned.
Booking faux pas.
There are also booking faux pas like jacking a spot because it's vacant. The space may not be occupied right now, but maybe it's scheduled in 20-minutes. It's like sitting in someone else's seats when you're at a concert. No one is the seats before the show starts. But, as soon as the rightful occupants arrive, you'll have to get up and leave embarrassingly.
Another possible conflict is when occupants aren't respectful of other people's time. Let's say that their meeting was supposed to end at 3 PM, but they kept on going until 4 PM — even though you had the room booked for 3:30. You're meeting now has to start much later than planned. Most likely, however, it will have to be relocated or rescheduled.
How to Make Booking a Room and Facility a Breeze
As we've already discussed, scheduling an event is already hard enough. It can be stressful and can cause possible conflicts within your organization. Of course, this won't lead to fisticuffs. But, just imagine how frustrating it would be if a colleague hogged a facility when you needed it? As Taylor Swift would say, "now we got bad blood."
The good news is that there are ways you can avoid any possible headaches when booking a room or facility, such as the following techniques.
Do you really need to meet?
Regardless of the type of event you want to schedule, it needs to be productive and necessary. So, before booking a conference room, for example, determine whether or not you must meet in person. Could you skip the status meeting or document discussion with email, Slack, Syke, or GoToMeeting? If so, then you can save everyone a ton of time — especially if participants have to travel.
If you must have people meet in person, then make sure that you prepare and send out an agenda in advance. It will allow everyone to prepare. And, it will ensure that the event won't spiral into chaos by helping reduce distractions like off-topic conversations. Also, make sure that your team meetings are accomplishing what you want them to.
Re-evaluate your conference room scheduling.
"If you're like many companies, your conference room scheduling processes probably began a long time ago and have continued in the same vein, without having anyone question how well they're working," writes James McDonald over at iOffice.
"When a company is small, it's easy to mention to your colleagues that you'll need the conference room after lunch," adds McDonald. "However, as your company grows, slips of paper and calendars no longer work as well. They're easy to lose, and they're harder to communicate since they require one person to manage them in a specific location."
Does the facility meet your needs?
Sometimes this is obvious. I mean, if you're a basketball coach, you have to hold practice on a basketball court. But, what about when you have to schedule a board or department staff meeting? Then you'll need to make sure that the location meets your requirements.
Start by asking how much space do you really need? If you're sitting down with five other people, then you don't need to book a venue that is the size of a campus-wide studio. You also need to make sure that it has the right equipment, tools, services, and amenities. For example, a brainstorming session probably needs a whiteboard, and a conference call with a remote colleague needs a telephone. You should also provide refreshments so that attendees aren't distracted by hunger — this can be either catered by the venue, a third party, or done by yourself.
Also, make sure that the location is convenient for all of the invitees. Ideally, it should be centrally located and easy to access. I mean, what if you booked a venue that's an hour outside from the city center where public transportation is scarce? Unless attendees have a car, this could be tricky to get to.
One final note here. Unless you're already familiar with the facility, make sure that you scope it out in advance.
Use a calendar system and meeting room booking software.
There is absolutely no reason for you to manually book a room or facility these days. If you're already using a tool like Google Calendar or Microsoft Outlook, then you could use these tools to check the availability of a venue and book it in just a few clicks. As an added perk, online calendars can be used to send out invites and issue reminders.
In addition to online calendars, there's also software explicitly designed for booking meeting rooms or facilities. These tools allow you to search for availability and reserve a venue when you need it. Depending on the tool, they may even let you create seating assignments, provide floor plans, and issue usage analytics.
Bridge the gap between the digital and physical world.
"Nothing is more frustrating than when a meeting room that was booked up seems to be empty," writes Felicia Berglund for Meetio. "It's a waste of time and resources, but there are ways to maximize your spaces."
For starters, stay on top of your calendar and update it whenever an event has been canceled or rescheduled. "By doing that, you're making the room available to your colleagues," adds Berglund. And, most importantly, it prevents attendees from showing to a non-existent event.
If you use a booking system that integrates with your calendar. Now, when any changes have been made, they'll be noted in real-time. Attendees will also receive a notification via email.
Customize your bookings.
You can make your event stand out by customizing them. For instance, you can color-code each event so that people can quickly identify them. You should also assign each event a unique name to avoid confusion.
Meeting room digital signage.
Don't forget to place signs around the venue so that participants know that they're at the right place at the right time. If possible, you may want to put signs outside the venue to guide people in the right direction.
And definitely use room signs outside the meeting room. If you like, there are affordable e-paper signs that you can reuse. Not only do they save time and money, but they can be customized to match your display, display relevant information, and can be integrated with your calendar system. Moreover, some digital signage integrates with beacons so that anyone with the smartphone app can receive real-time notifications and directions to the event.
Send out reminders and relevant information.
We're all busy people. And, no matter how organized you are, you may forget about an upcoming event. Even if you remembered the date, it's not uncommon to forget the time and location. So, the most natural solution is to send out reminders at least a day in advance.
Furthermore, make sure that you also send participants relevant attachments and a map to the location. Believe it or not, most online calendars and booking software allow you to easily do this so that everyone has all of the information needed for the event. Think about having a companywide, "no meeting day."
Show cancellations.
You may have sent out an email letting people know that the event was canceled. But, what if they didn't check their inbox? Then rename the event in your calendar or booking software so that it mentions that it's been canceled. For example, if the event were titled "Orientation," then you would rename it "Orientation – CANCELED."
Stop scheduling last-minute meetings.
There are times when a last-minute meeting is avoidable. You may have to bring your team together to address an emergency. Just keep in mind, the most productive meetings are those that have been planned in advance. Advanced planning gives attendees the chance to prepare, but it also respects their time. Furthermore, it prevents scheduling conflicts and ensures that the available space is there when needed.
Use data to plan future meetings.
"Reservation tools help the facility manager understand how space is used so that this valuable asset is maximized in a way that positively impacts the bottom line while continuing to support workforce needs," writes McDonald. "In these days, when companies are trying to manage their budgets, solutions that save time also save you money and allow your workforce to focus on business essentials."
What's more, tools like Calendar use machine learning to make smart suggestions on how to schedule future meetings. After reviewing your history, it can make recommendations on what type of event to schedule, where it should take place, and who to invite.
What is Room and Facility Booking Software and Why You Need It?
Regardless of the type of space, you need to book, such as a conference room or outdoor field, room and facility booking software allows you to reserve that location online or through an app. It also allows you to view when the location is available and detects double bookings automatically. As a result, your organization will enjoy the following benefits:
Eliminates conflicts and double bookings.
Reduces interruptions, like someone knocking on the door to see if the room is free to use.
Integrates with Calendar and email tools so that you can easily send out invites to critical stakeholders and even vendors like catering services.
Handles changes, such as cancellations, automatically.
It allows you to make any changes to the event remotely. The software then notifies participants of these changes in real-time.
Lets you delegate responsibilities to the right people.
Reduces the number of no-shows.
It helps you better coordinate with invitees and third-party services.
Monitors usage so that you can improve future events.
What to look for in scheduling software.
Of course, the only way that you experience these benefits is by selecting the right solution for your needs. While this obviously will vary, here are some of the key features that you should look for:
Being able to book a space stress-free electronically across multiple devices.
Integration with the tools that you're already familiar with, such as your calendar.
Real-time availability and updates.
Flexible permissions in order to control who can book what.
Insightful reports like analytics on when a room or facility is busiest and how it's being used.
Depending on your exact needs, you may also want to find a solution that includes a check-in feature and syncs with digital signage. You may also want to use a tool that provides a floor map, allows you to assign seats, and print out the schedule.
For Your Consideration: The 10 Best Meeting Room and Facility Booking Systems
Because we understand that you've already got enough to worry about, we've put together a list of leading room and facility booking systems for you to consider.
Calendar checks off all of the boxes in regards to scheduling. It eliminates back-and-forth communications with a smart scheduling link to find the best time to meet. You can also create events quickly and connects with Google, Outlook, and Apple calendars. Calendar also automatically transcribes your events and provides analytics to see how effective your meetings are.
Because Calendar harnesses the power of machine learning, it also makes smart suggestions on how to plan future events. For example, it can recommend who to invite, what needs to be discussed, and where it should take place.
Need a scheduling tool to book meeting rooms, desks, or facilities? Robin may be one of your best options. It's flexible, works alongside Google, Office 365, and Exchange calendars, and automatically generates reports on resource usage. It also syncs with tools like Slack and digital signs, provides real-time maps, and lets you assign seats.
Here is a cloud-based system from WeWork that allows teams to book and manage conference rooms. Teem plugins also integrate with Google, Office 365, and Exchange calendars and analyze participants' behavior. Other features include room and area display, visitor management, and building wayfinding.
EMS allows you to self-schedule a room through the Web, app, room sign, and kiosk points of access. It works with leading online calendars, digital signage, and even building security or HVAC. If you have an attendee who can't be there in person, the one-click workflow simplifies this process. It also shares more than 110 different reports.
As with other meeting room booking software, Rendezvous lets you reserve and manage meeting rooms, desks, and workspaces. It also links with Exchange and Outlook and digital signage. However, there are unique features like having the ability to manage the provisions of visitors like catering and audiovisual.
Whether you're a business, non-profit, school, or religious organization, CalendarWiz is an online calendar tool that allows you to create and share calendars. It can also be used to staff schedules and book a room or facility. Through its software grant permissions to specific individuals, view usage, and manage resources like instructions on how to set up an event.
Skedda is a free online booking platform that shares up-to-date availability, manages invitation links, and automates your specific rules and policies. It also integrates with Microsoft, Google, Facebook, Twitter. And, it can be used to reserve meeting rooms, coworking spaces, classrooms, sports venues, and studios.
With Condeco, you have the power to book and find meeting rooms via the Web or mobile. It works seamlessly with Outlook and Skype, scope out a room before reserving it, amend events, and see if your favorite spots are available. You can also manage visitors by sending them directions, printing out passes, and know when they've checked in and out.
Roomzilla promises that you implement its meeting room management system in under five minutes. It also integrates with Google, Office 365, Outlook, and Exchange and reviews data like usage and reservations. You even can keep track of any hot desks and equipment that are shared internally within your organization.
Workspace is a smart meeting room management system that uses sensors and iPad displays. As a result, you can painlessly book from room displays, web, mobile, or your calendar. On top of avoiding conflicts, this system helps you manage rooms with automatic check-ins and usage analytics.