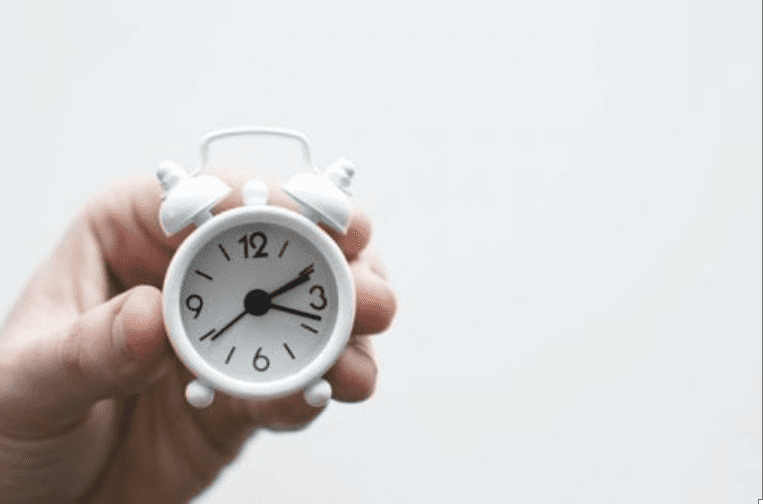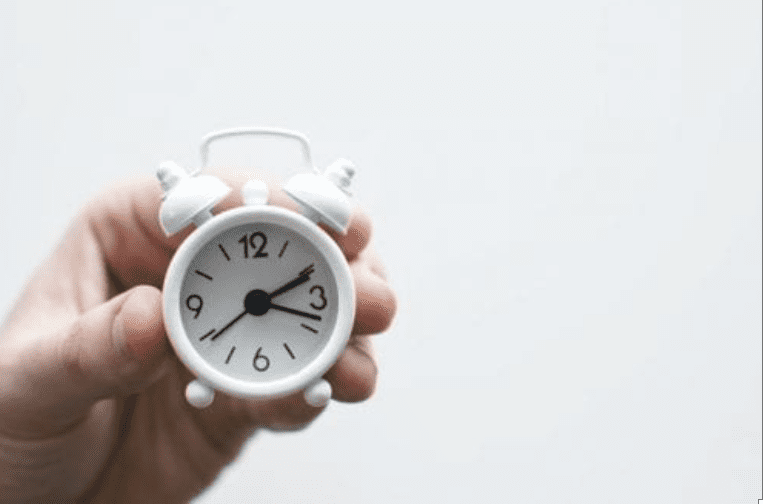 Let's face it, in today's fast-paced world, time is everything. Businesses are constantly looking for ways to save time to increase productivity. Specifically for big businesses, the challenge is to find time-saving solutions with limited costs.
Big businesses have to deal with complex, time-consuming processes such as customer strategies, employee development, quality control, financial analysis, and product and service delivery on a daily basis. To ensure everything runs correctly and on time consistently, they surely require extra resources.
Luckily, the rise of the online world has produced countless tools that assist businesses to reach their deadlines and goals efficiently and affordably. However, not all of these are equally effective. Testing out different solutions can also be a lengthy process.
Enter online calendars. These tools have stood the test of time and have proven to be highly successful for big companies to improve collaboration and speed up their workflows.
How Time is Spent in Different Departments in Big Companies
While big companies are wholly responsible for profitability, productivity is often measured in departments. One department's poor performance in a company can easily cause the whole business to slow down.
Many large corporations also work with remote teams that cannot always take part in quick meetings or send updates regularly, which can complicate time management even further. Therefore, it is important to understand how each department spends time. Let's take a look at the typical tasks that form part of different departments' workflows:
Customer Strategy
The marketing department is responsible for developing customer strategies. This department can consist of a marketing manager, a public relations specialist, a digital marketing specialist, designers, a content specialist, and a communications manager. Because of the important nature of their tasks, they usually have strict deadlines. To meet it on time, they have to carefully plan their workflow. Tasks that form part of their workflow include:
Planning and implementing advertising strategies

Producing marketing materials

Managing marketing campaigns

Monitoring results

Communicating with stakeholders

Working as media liaison
The marketing department often has to deal with strict deadlines to ensure promotional material is produced on time and within budget. Therefore, time management is of utmost importance.
Employee Development
The human resources (HR) department has the task of growing teams, upskilling staff, and ensuring employee satisfaction. These tasks are essential but time-consuming. When the HR departments lag on certain tasks, it can lead to poor performances by employees. Their workflow consists of the following tasks:
Recruitment of new employees

Training of new employees

Ensuring compliance with labor laws

Record keeping

Managing payroll and employee benefits

Communicating important information to employees

Liaising employees
When it comes to managing payroll, the HR department has to adhere to strict timelines to ensure employees are paid on time. If for any reason this gets delayed, employees may become dissatisfied which can lead to a slowdown in productivity.
HR employees need to manage their time well and make sure tasks are prioritized at all times.
Quality Control
Quality control is an essential part of any business. This department has to perform optimally to ensure consistent quality of products or services at all times. This department usually consists of inspectors, assurance specialists and quality control agents. During the workflow, employees in this department have to complete the following tasks:
Testing products and services

Identifying defects

Reporting and recording any issues

Advising on improvements
The quality control department must efficiently report any issues to management to allow them to address concerns and fix problems promptly. As a result, they need to manage their time well to avoid any delays in product and service improvement.
Financial Analysis and Reporting
The financial department usually consists of accountants, credit controllers, bookkeepers, clerks, and a chief financial officer. Often, the financial department cannot operate optimally if other departments are lagging with their tasks.
The reason for this is that the financial department's tasks frequently depend on reports regarding stock, sales, etc. However, it is also crucial that this department finishes its tasks on time, to ensure efficient and effective planning.
Their workflow usually consists of the following tasks:
Bookkeeping and accounting

Management of cash flow

Budgeting and forecasting

Advising stakeholders

Managing taxes

Reporting
No business can operate without proper financial activity. Payments, reports and budgets need to be completed on time to ensure the smooth running of the business' core. Accordingly, this department has to adhere to set timelines and complete tasks in a  timely manner.
Management
Managers and team leaders have the task of ensuring processes in all departments run smoothly. Without strong leadership, teams may struggle to align on requirements that may halt their workflow. Managers typically have the following tasks:
Coaching of teams

Planning and scheduling work

Allocating resources

Leading teams and coordinating employees

Reviewing progress
Managers typically have targets to meet. Though these targets may be dependent on the performance of their teams, it is the managers' responsibility to make sure teams' productivity remains high and that they operate within certain timeframes.
Customer Acquisition
The sales department consists of sales agents, team leaders, and sales managers who are responsible for customer acquisition tasks. This department has to constantly function optimally, as sales are what keep a company rolling. If the workflow of these employees gets delayed in any way, it could hinder a company's growth. The tasks that form part of a sales team's workflow includes:
Converting sales and customer acquisition

Customer retention

Upholding a strong conversion rate
Sales teams also have targets that need to be reached within a certain timeframe. This can only be done if they manage their time well and focus on the most important tasks first.
Product and Service Delivery
This department is responsible for ensuring customers receive the products or services they have bought on time. The department's workflow is dependent on many other teams and can quickly get delayed if there is a pause in the chain. The tasks that form part of the workflow of this department can include:
Ensuring on-time delivery

Offering reliable and customer-friendly service

Providing support

Creating reports on customer feedback
Customer service depends largely on the productivity of this department. If it gets delayed in any way, it can lead to complaints and a bad reputation which is difficult to turn around.
Technology Management
Technology is an excellent resource to ensure processes run smoothly, but if there is an issue, it can slow down business considerably. Most big companies have an IT department that is responsible for ensuring that all technology, including hardware and software, runs correctly at all times. This department can consist of hardware technicians, mobile app developers, a Java or C web engineer, OpenCV programmers, and an IT project manager. Their workflow consists of several tasks including:
Installing and maintaining computer networks

Consistently testing hardware and software

Updating outdated programs

Advising on new technology investments

Troubleshooting

Repair and replace parts
Many businesses' operations are dependent on technology. Processes can quickly get delayed if the IT department doesn't complete tasks on time. Therefore, they have to manage their time well to avoid hindrances in other departments.
How Big Companies Fail Due to Poor Time Management
There is a reason why the old saying "time is money" is still used today. Bad time management can quickly affect a company's overall performance and success. When a company misses its deadlines, it can reduce profitability, which can lead to a host of other disastrous problems.
Examples of large companies that have failed due to a lack of time management in the workplace include toy retailer Toys R Us, electrical giant Comet and investment bank Lehman Brothers. These were all billion-dollar companies that have had to file for bankruptcy after years of success. This shows how sustainability and longevity can depend solely on time.
Reasons for Poor Time Management
Poor time management may be due to several reasons, including:
Managers and team leaders who do not take the lead and motivate their teams can quickly lead to low performance and a waste of time. Good managers and team leaders can delegate well, make decisions quickly, communicate well, take accountability, and inspire others to improve productivity when needed.
For example, when a manager in a company's IT department fails to assign individual tasks to a group of OpenCV programmer experts, they may struggle to take responsibility, which in turn, can lead to missed deadlines.
Delay in department workflows
One department is usually dependent on the workflow of another department. If there are any delays, it can slow down an entire company and lead to major setbacks. To avoid this, departments need to communicate any delays and changes in workflows consistently.
For example, when a team of OpenCV developers in the IT department fails to build a data structure, it can delay the workflow of the financial department who needs to process data for valuable reporting tasks.
Failing to set priorities
When it comes to time management, setting priorities is incredibly important. If teams are not taking care of the most essential tasks first, it can quickly become major issues that are difficult to take care of in the future. Having regular meetings to discuss priorities is essential. Essential meetings will help everyone to be aware of which tasks to complete first and which tasks to remove from the workflow.
For example, when an OpenCV projects programmer fails to establish his or her most important tasks, it can pause the entire project.
Without clear goals, the path to the future becomes muddled for big companies. But setting goals is not enough, it should be effectively communicated to employees. Teams should also constantly be kept updated about any changes. Some companies have incentives to award employees or departments when they reach certain goals. This may speed up productivity and help teams to stay motivated.
For example, when the business goals are not clearly communicated to a freelance OpenCV programmer, he or she may start to feel lost, which can reduce the productivity of the whole IT team.
When there is no clear structure, employees can easily get distracted and waste time on unfruitful activities. Let's take a look at the biggest distractions in the workplace: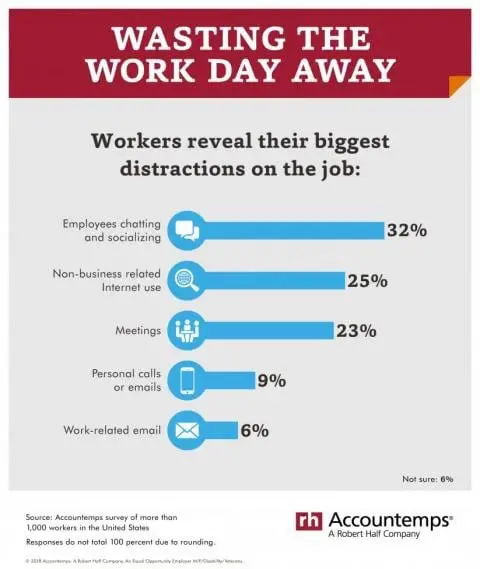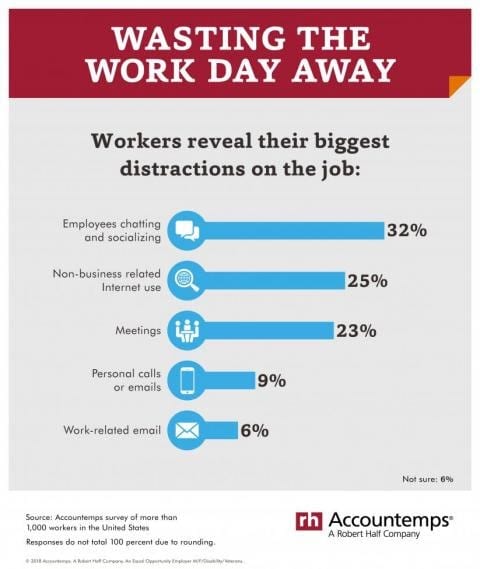 Source: Accountemps – roberthalf.com
Not using the correct tools
Many companies make the mistake of not investing in time management tools. This leads to a lack of focus and missed deadlines. Effective time management tools include project administration applications, time tracking devices and online calendars.
For example, when a company wants to implement OpenCV for big companies, it may take on a few major projects. To ensure these different projects run smoothly at the same time, they have to adopt a time management tool, such as an online calendar, to make sure time is spent on the correct functions.
How an Online Calendar Can Help Companies Manage Time More Effectively
A calendar is one of the oldest tools for managing time. There is a reason why people are still using it today, even with all the web and mobile applications available.
Most smart devices have a built-in calendar, which is great for keeping track of personal tasks and routines. However, an online calendar comes with specific features that make it easier to add several tasks for different departments.
So, how can an online calendar help big companies in the modern world?
An online calendar allows businesses to add all the tasks from different departments in one place. This way, managers, team leaders, and other collaborators can easily find tasks and make changes where everyone can stay updated.
Managers can also schedule meetings with an online calendar, which enables everyone to take note when certain employees are not available during specific hours.
Different collaborators can easily be added to an online calendar to ensure everyone is informed and updated at all times.
An online calendar is also available on almost any smart device, so employees can stay informed on the go. It is easier to simply open a calendar than to open several different apps for separate tasks.
Departments are often dependent on each other. Therefore, it is important to have a central place where all tasks and deadlines are visible. Transparency with workflows can ensure efficient time management throughout the business. Tasks can be color-coded or marked according to different departments to keep the calendar organized.
With all the tasks added on a calendar, it creates a bigger picture of the entire company's workflow. This makes it easy to see which tasks should be prioritized and which should be put on hold. Clearing the clutter allows employees to focus on what is most important.
Online calendars allow managers to conveniently look back on a workweek to see which tasks were completed and which are still ongoing. This way, managers and team leaders can compile accurate reports to update employees and other stakeholders.
Because calendars work in daily, weekly and monthly formats, it is easy to keep track of workflows from different departments. It also helps to avoid making mistakes with task schedules and making double bookings.
Tips to Use an Online Calendar Effectively
As with any management tool, there are certain steps to take to ensure it is used effectively. Follow these easy tips to ensure maximized efficiency:
There needs to be a plan in place for everyone to guarantee effective collaboration. Decide who will be responsible for adding tasks to the calendar, who will make changes and who will sign off once assignments are completed.
A calendar is great for keeping track of deadlines, however, there needs to be an active schedule. This will determine how the calendar will be laid out and how tasks will be set.
Carefully delegate responsibilities
When using an online calendar, employees need to be aware of which tasks they are responsible for. This needs to be communicated effectively to ensure smooth collaboration.
Eliminate unnecessary tasks
To avoid confusion and distractions, redundant tasks need to be eliminated. The focus should always be on the most important tasks. It is easy to prioritize tasks with the Eisenhower Matrix. Here's how it works: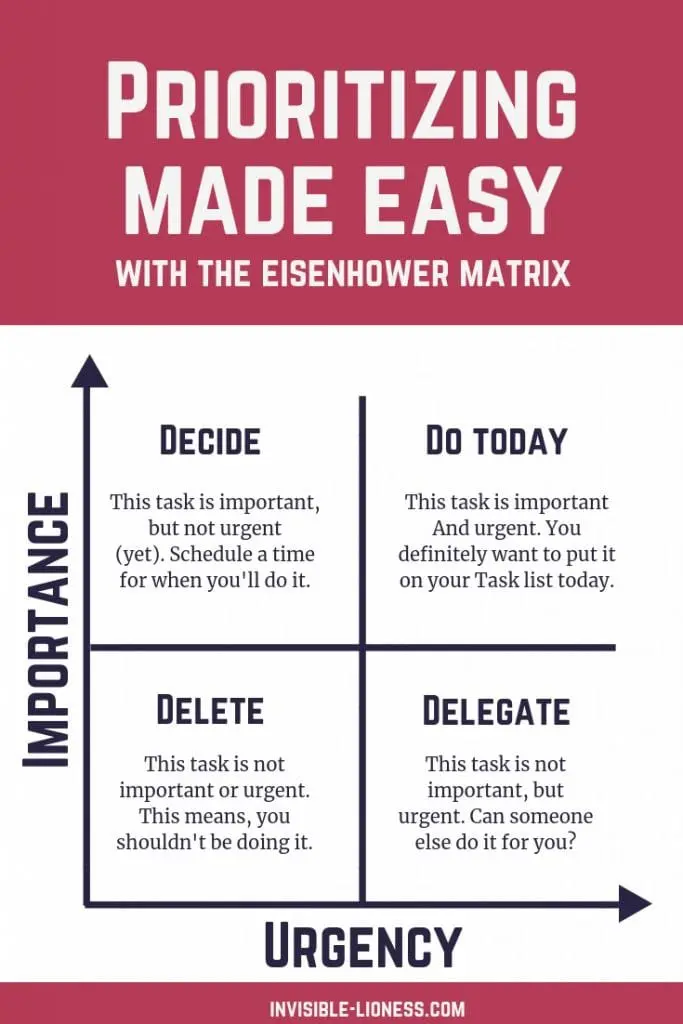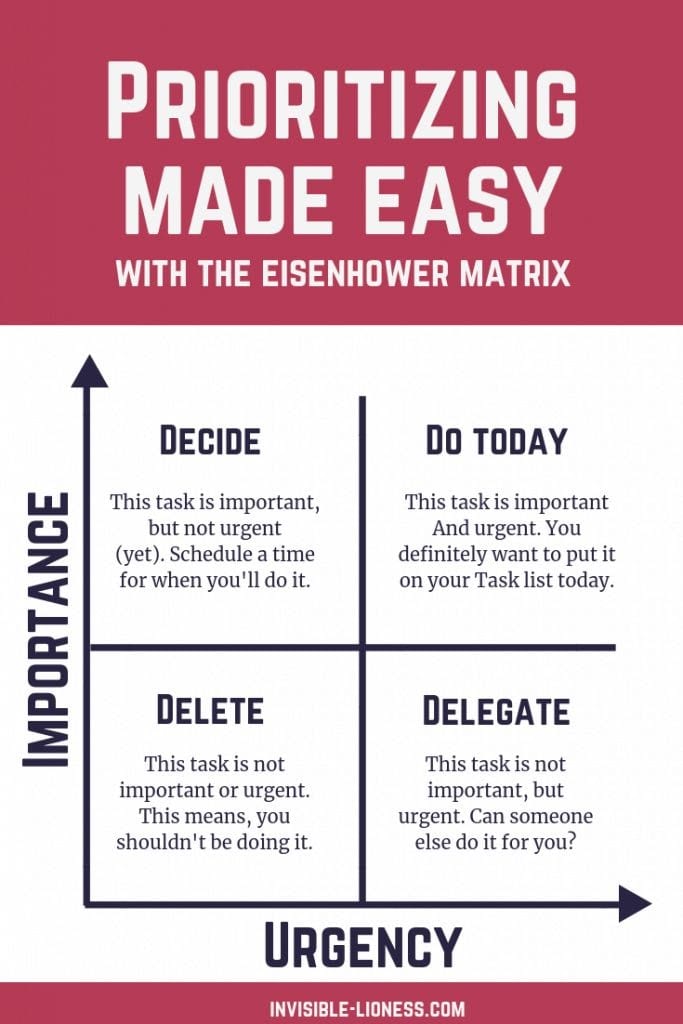 Source: Infographicnow.com
How to Get Everyone Involved
Simply having an online calendar that everyone has access to isn't enough to ensure the best time management. There need to be certain guidelines in place to ensure productive collaboration. These guidelines include:
Make sure everyone understands the platform
It doesn't help much to implement a tool if everyone doesn't know exactly how it works. It is advisable to have a full training session for everyone involved to help them understand the tool's functions and benefits. It may be necessary to have these sessions often to make sure everyone is constantly updated.
Define roles and tasks before scheduling
Before scheduling any tasks, it is advisable to communicate expectations to everyone involved. Employees have to know which tasks they are responsible for and how and when these tasks should be completed. This is especially important when working with remote teams. These teams are reliant on good communication and effective definition of roles and responsibilities.
Make it clear collaboration is necessary
If businesses have an effective time management team tool, but no one is using it, it's a waste of resources. Make it clear right from the start that everyone's cooperation is needed to ensure smooth collaboration. It may be useful to have a session at a specific time every day where employees update their tasks and workflow.
Create a culture of cohesion
It is important to communicate that all team members need to work together towards a bigger goal. If one employee is not performing optimally, it can slow down an entire department and ultimately, the whole company. Therefore, a culture of cohesion should be developed with the implementation of an online calendar.
It is believed that when employees have a level of freedom, they are more productive. Allow them to find creative ways to schedule and complete tasks. Offer them an opportunity for input and use their ideas to improve the collaboration.
Effective Time Management for a Successful Future
There is no single formula for success for all businesses, but there are certain aspects that require extra attention to ensure smooth running.
Time management should always be a top priority. It is essential to establish clear goals to set aside less important tasks that can take up time and monitor where time is mostly spent. This helps businesses to better keep track of deadlines, workflows and productivity.
An online calendar is a reliable and trusted tool that can help big businesses to effectively schedule tasks, monitor workflows, and keep everyone updated. When everyone collaborates and uses the tool optimally, it can lead to improved productivity and ultimately, business success.
Top Image Credit: pexels