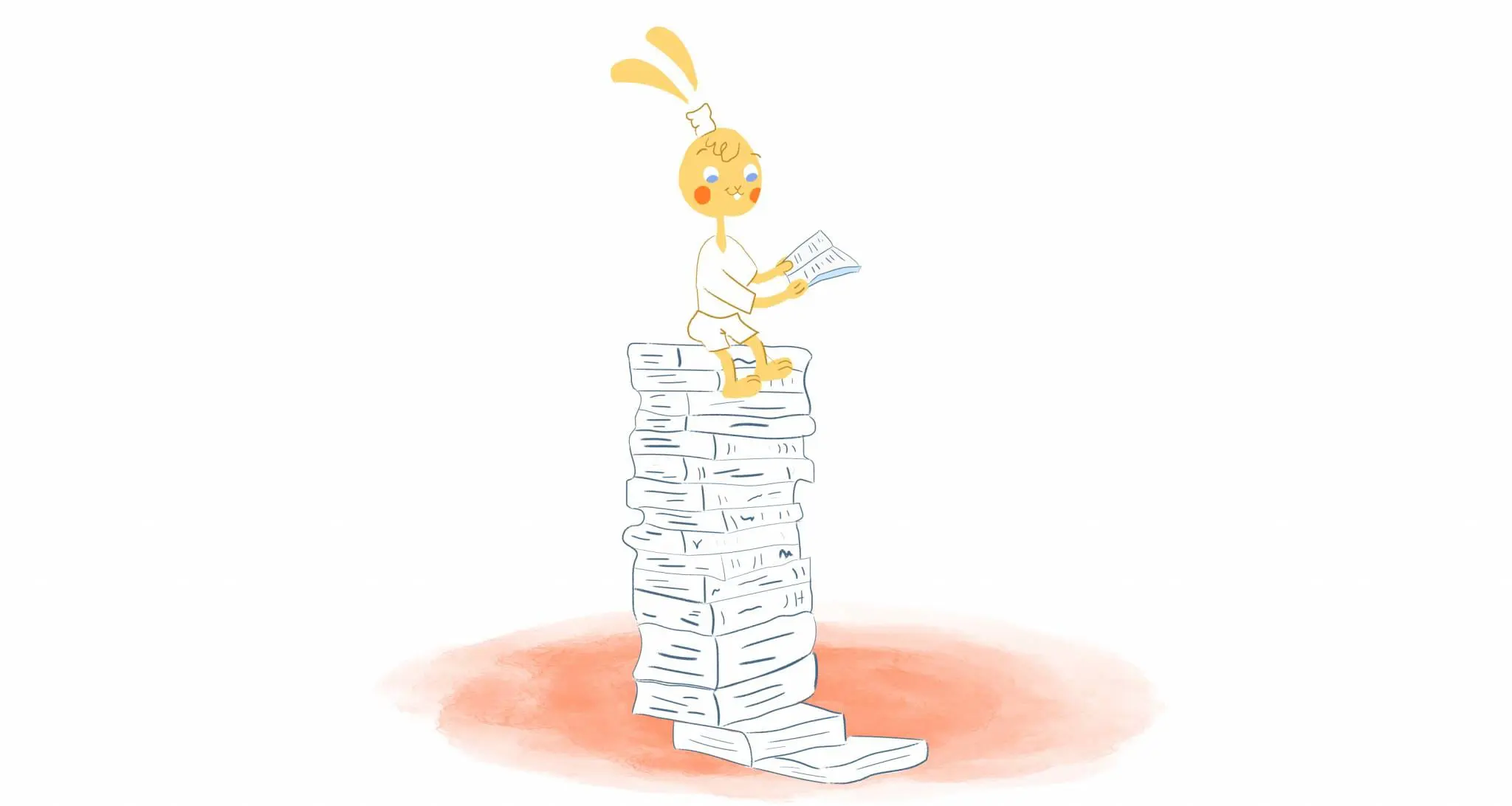 I don't know about you. But, my favorite part of a new year is the new reads I get to consume. Besides helping me unplug, books are the best way for me to become a more knowledgeable, inspired, and motivated leader.
While there is no shortage of fantastic leadership books already available, here are the 12 books that are on my reading list for 2019. A couple of these books were published at the end of last year, one is an oldie but goodie, while others will be coming out this year.
You may not recognize his name, but I guarantee you're familiar with Scudamore's multi-million dollar business 1-800-GOT-JUNK.
In his book, which was recently released in November of 2018, Scudamore reflects on his three decades of entrepreneurship. He shares the importance of being grateful, developing a clear vision, and using setbacks to help improve your business. One of his most important lessons, however, is how determination can be a leader's most important resource.
Recently released in January 2019, this book by author Steven Rogelberg, a researcher who studies teamwork and meetings at the University of North Carolina at Charlotte. Through extensive research, surveys, and data-mining Rogelberg shares information like the ideal length of meetings, how to improve agendas, and proven ways to make meetings more effective and productive.
Want to know the best way to become a better leader? Study previous leaders, such as U.S. presidents.
Authored by historian Doris Kearns Goodwin, who worked in the Lyndon Johnson administration and taught government at Harvard for a decade, this book focuses on how Lincoln, Theodore Roosevelt, FDR, and Lyndon Johnson lead during the most chaotic periods of their presidencies. Goodwin explores how each of these leaders used their flaws and setbacks to become more resilient leaders.
They relied on this resilience to guide them through the Civil War, the Great Coal Strike of 1902, the Great Depression, and the Civil Rights Act (1964) and Voting Rights Act (1965).
Published in 2015, Everybody Matters highlights Bob Chapman, CEO of Barry-Wehmiller, and his revolutionary approach to leadership. Unlike other leaders, Chapman realized that because leaders are responsible for their employees they need to treat them like people. As he writes in the book, "Everybody Matters is about what happens when ordinary people throw away long-accepted management practices and start operating from their deepest sense of right, with a sense of profound responsibility for the lives entrusted to them."
In other words, when your employees feel cared for, allowed to be themselves, and share a common purpose, they feel better about themselves. They also believe they have a meaningful life at work and home.
Educated made several must-read lists in 2018, including Barack Obama's. And, it's easy to understand why.
This memoir follows Westover's journey from being raised by a survivalist family in Idaho to graduating with a Ph.D. from Cambridge University. Along the way, Westover discovers the importance of learning to think for yourself, seeking your own personal truth, and why you need to challenge the status quo. All valuable lessons of which leaders will want to be aware.
There's an expectation that leaders are responsible for motivating their teams. But, in the Motivation Trap, author and transformational business coach John Hittler argues that employees should be responsible for motivating themselves.
By using science-backed evidence, Hittler states that carrot-and-stick motivation doesn't work and outlines several strategies that will create high-achieving teams. As a result, your employees will enjoy what their work and work more autonomously.
Written by best-selling author and renowned thought leader Marcus Buckingham and Ashley Goodall, Senior Vice President of Leadership and Team Intelligence at Cisco, this book will inspire to toss out your existing strategic plan out the window.
Through engaging stories and clear-thinking analysis, Nine Lies will encourage you to be a more freethinking leader who embraces the uniqueness of others and the strengths and cohesiveness of your team. Performing and freethinking about solutions are what matters as opposed to solely focusing on your company's culture. Check-out when it's released; April second.
Since its release in 2003, this book frequently appears on "books you should read" lists. And with good reason. It's already considered a classic that's easy to read and extremely beneficial in helping you change your self-talk. This achievement can be learned and applied through Peale's formula that will help you overcome any negative mindsets, habits, and emotions that consume us subconsciously.
From the author of the best-selling Talent Code, this was considered one of the best business and leadership books of 2018. And, there's a good reason why. It explores the skills that future leaders need to possess to make groups more successful.
What's more, Coyle shares a toolkit about how you can build a cohesive and innovative culture through tactics like establishing your purpose, sharing your vulnerability, and creating safety.
Released in 2017, Principles shares, well, the laws that successful entrepreneur and investor Ray Dalio has learned. It's such an essential read that Bill Gates said that it provided him "with invaluable guidance and insights."
Tim Ferriss added, "I highly, highly recommend this book. It has already changed how I think about making decisions in my life and my business."
If you haven't done so yet, I strongly recommend that you check-out Sinek's previous book. This book most notably includes Leaders Eat Last and Start With Why. However, if you've already consumed his last work, then definitely pre-order The Infinite Game — it will be released on June 4.
The Infinite Game Sinek argues that leaders need to have an infinite mindset. This statement means that they don't worry about losing or winning. They're more focused on continuing to play the game to stay ahead. As a result, they're able to achieve more long-term success because they build organizations that are resilient, innovative, and more inspiring.
He may not be a household name. But Bill Campbell, a former Columbia University football player, and coach is arguably one of the most influential people in Silicon Valley. The reason? He was a mentor to some of the biggest names in tech including Jeff Bezos, Steve Jobs, Eric Schmidt, and Google founders Larry Page and Sergey Brin. Jobs and Campbell had weekly walks on Sundays and, according to Schmidt, Campbell's "contribution to Google—it is not possible to overstate. He essentially architected the organizational structure."
Trillion Dollar Coach, which is scheduled for release on April 16, uses interviews and stories to explain what made Campbell a compelling and inspirational coach. This book includes fostering personal growth, building trusting relationships, and how to be both supportive and challenging.