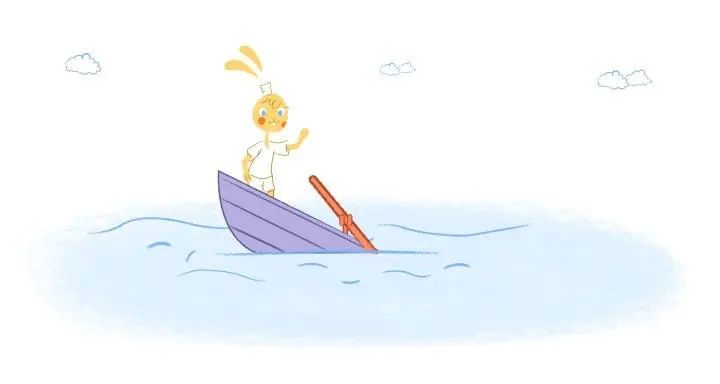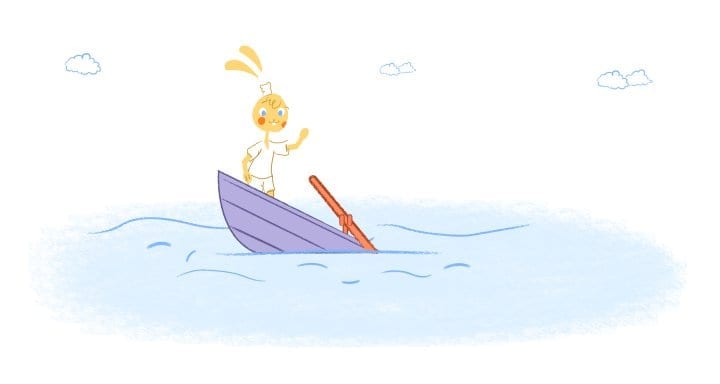 According to the CDC, "productivity losses related to personal and family health problems cost U.S. employers $1,685 per employee per year." Considering that we're all human beings who are susceptible to some sort of illness, whether if it's the flu, COVID-19, or cancer, this should undoubtedly be on the top of your mind. But what exactly can you do? I mean, you can't predict when someone will have to miss work because they're sick. Here is how to pick up the slack for an employee who is ill.
Well, you first need to have a plan on how you're going to support this individual. I know that business, as usual, is your goal. But, it's not as critical as the health and well-being of others — in the case, it's your employees or colleagues. Remember, it's these people who are the cogs in the proverbial wheel.
Encouraging employees to prioritize their health and wellness.
If you're a business owner, there are some ways that you can support your team's wellness. Will this completely prevent them from catching a virus or severe medical condition? Of course not. But, it will help them avoid unnecessary stress or exhaustion. And, if they do fall ill, there are systems in place to support them.
As Calendar co-founder John Hall explained in a previous article, you can start by:
Creating an employee wellness program, such as offering gym memberships or access to counselors.
Promoting preventive care like flu vaccinations.
Proving healthy meals and snacks.
Encouraging physical activity. Examples could be fitness challenges, hosting walking meetings, or providing your team with standing desks.
Helping employees curb unhealthy habits like making your workplace a smoke-free zone.
Establishing more flexible work arrangements so that they could work from home if they're under the weather.
Offering unlimited vacations, sabbaticals, and health insurance.
Moreover, if you're an employer or co-worker, you could also support employees who are ill by creating a positive work environment where everyone cares about each other. For example, you could check-in with the person and see what you can do for them — within reason.
Personally, nothing beats chicken noodle soup when I don't feel 100%. It would be a pleasant surprise to have something like soup delivered to an employee home. It's been found that teams work better together when members care about others.
At the same time, you don't want to overstep boundaries. You don't want to make the person uncomfortable by disclosing their illness. But, if you have a positive work culture where there's trust, they will be open about their infliction and what you can do to help.
How you and your team can pick up the slack for an employee who is ill.
Even the healthiest of us will inevitably have to deal with an illness. While you should be empathetic to this individual, the reality is that work still has to get done. So, how can you and your team pick up their workload?
To be honest, that depends. For instance, what if a team member were supposed to lead a training exercise or meeting tomorrow? You may have to reschedule the event at the last minute if there isn't anyone else who could take the reigns.
Reduce their work strain.
Obviously, if they are sick, then you don't want to give them even more responsibilities. Instead, you need to ask them how you can help with their workload. Here's the problem though that so many of us face — regardless if we're ill or not. Everything may seem like a priority.
In reality, that's not the case. What you want to get out of an employee is a shortlist of their priorities.
"It's supernatural to want to sound like you're so available and ready for action," Rebecca Nellis, executive director of Cancer and Careers, told Healthline. However, "the problem with that is it puts the responsibility on the person who is already dealing with their own illness and having to figure out what that means in a whole bunch of areas of their lives to come up with something for you to do to help you feel good about helping them."
The folks at Cancer and Careers are to ask employees questions like, "Is there a special customer you are worried about? May I call him for you, to let him know he's still in good hands?" Ask questions: "Is there something on your desk that's undone? What else is bothering you? Could I tackle that task for you?"
Another helpful question would be, "What work project is causing you the most stress right now? Let's make a plan for how I could help you reduce that stress."
If your colleague is only out a couple of days, then some of these tasks may be able to wait until they return. Just keep all critical stakeholders in the loop. It could be something as simple as an automated email response notifying the sender that they're currently unavailable. If they aren't familiar with how to do this, here's how they can set an out of office message in Outlook and Google Calendar.
But, if they expect to be out of work for an extended time, someone else should take over these commitments. I suggest that you still keep the employee up-to-speed by forwarding emails or sharing status updates with them.
Determine you and your team's availability.
Let's be real here. You, as well as your colleagues, already have a full plate. With that in mind, taking on someone else's workload may not be an option.
If you're working at full capacity, then be upfront and honest about this. Maybe you and the rest of your crew can brainstorm some out of the box ideas. For instance, you could delegate some of the less essential tasks to a freelancer. Or, depending on the severity of the illness, you may need to hire a temp.
But, before passing the buck to someone else, you should also go through your calendar and list to see if you do have the availability. Maybe you had planned to begin work on a project that isn't due for another month. Because it's not urgent, you could push that back to a later due so that you can focus on your colleague's priorities.
Get all hands on deck.
Don't feel pressured to take on all of your co-worker's responsibilities. Instead, divide them up among you and the rest of your team. But, before you start to assign tasks or ask for volunteers, you first need to determine their workload and capacity.
The good folks over at Asana have put together a handy guide on how to accomplish this. And, here are the main takeaways:
Put together a full list of projects and processes your team is responsible for.
Determine the scope and timing of work for each.
Break down projects into smaller tasks and workstreams.
Prioritize work based on importance and urgency.
"Knowing how much work you need to tackle is only one half of the equation, though," add the Asana team. "You'll also have to know how much bandwidth your team and each individual has."
Don't forget to also take "into account meetings, vacations, and recurring responsibilities," and the amount of time they have "left to devote to these projects." Finding this information out will give you an idea of how much additional work that can take on.
Next, you want to balance everyone's workload. It's not an easy task. But, it is feasible by focusing on the highest priority work first. From there, consider due dates and aligning the right people with the right tasks. For instance, if the absent employee is an in-house coder, then you wouldn't want anyone without coding skills to do any of their work.
In other words, this is pretty much the same direction you would go into when delegating tasks. You would first identify the tasks you need to delegate and finding the right person for the job. After that, you could clearly explain the objectives and process. And, you would then set a deadline, follow up, and gather feedback.
Final words of advice.
Ultimately, picking up the slack for an employee who is ill is asking a lot of you and your team. But, if you work together, focus only on priorities, keep the lines of communication open, and foster a positive and empathetic work environment, it can be done.
Most importantly, you may have to be more flexible with deadlines and lower your expectations just a bit. You don't want to accept subpar work. But, you need to think done instead of perfect.