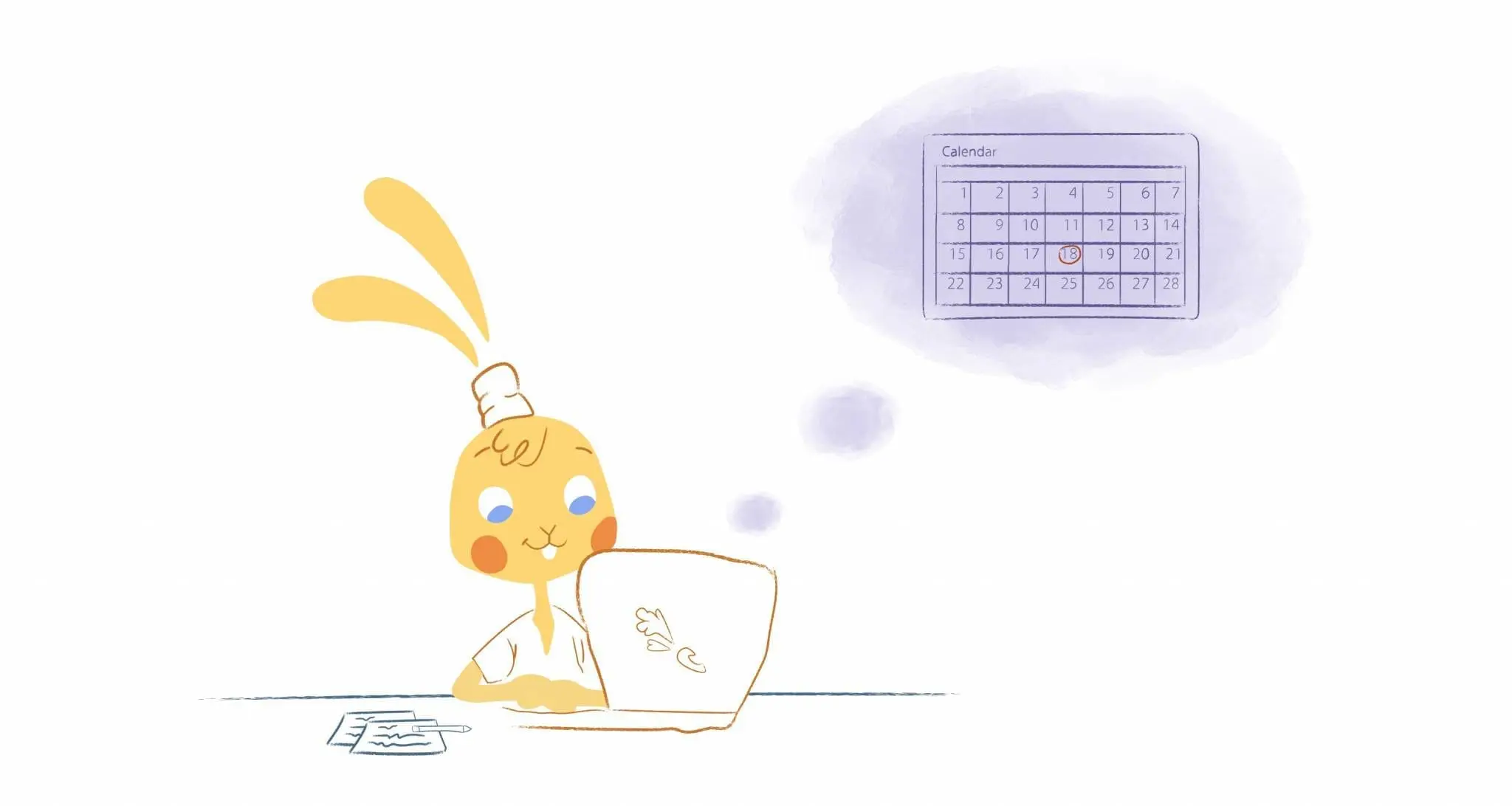 One of life's greatest joys is raising your own mini-me. While definitely not the easiest of tasks, parenting presents you with countless opportunities and memories you'll want to cherish.
To keep track of all of your baby's progress, consider making a baby milestone calendar. Even when your child is all grown up, you'll be able to relive those precious moments.
Keeping track of your baby's milestones isn't just fun. It can also help parents catch developmental disabilities early so they can be treated appropriately. The earlier you're able to spot something your child may be struggling with, the sooner you can address it.
For both reasons, grab your phone: Kids grow up fast, and you don't want to miss it.
Top Calendar Apps for Parenting
Parents are busy people. They need a calendar app that works as hard as they do. Top picks include:
1. Calendar
Calendar may be built for business professionals, but it's also an excellent choice for parents. Setting up playdates for your kid is a cinch with smart scheduling. Simply send a personalized link to let other parents put time on your calendar.
Another way Calendar shines is its time analytics. You can use this tool to keep track of how long you and your baby participate in activities. For example, if you want to monitor how much reading time your baby is getting, create a recurring event. Time analytics will give you a grand total, rather than forcing you to crunch the numbers yourself.
2. Google Calendar
This calendar app is a classic for a reason. Google Calendar's simple interface is easy for busy parents to navigate. Creating a milestone calendar takes just a few baby steps to complete.
The beauty of Google Calendar is its customizability. Different colors can indicate various types of milestones, or can even be assigned to other children. Share this calendar with family so that everyone can enjoy watching your baby grow.
3. Cozi
Keeping the family organized is a tall order to fill. You'll want to keep everything done so that you can enjoy the weekends. Cozi compiles the entire family's events so that every member can see what the others are up to. Among its features is a family journal perfect for creating your baby milestone calendar.
Within this calendar, you can attach and store photos of your little tyke. This journal can also be exported and shared via email so that your family and friends can keep up with your family's journey.
4. Apple Calendar
If your family is an Apple household, this is the calendar for you. Apple Calendar comes standard on Apple devices, so all you need to do is customize it for your young one.
The beauty of the Apple Calendar is how easy it is to use with your other favorite apps. Say you take a photo with your iPhone: With Apple Calendar's native integration, you can attach it to an event to create the perfect time-stamped memory of your child's early years.
5. Pathways
While it's fun to remember significant milestones in your baby's life, it's also crucial to keep track of their learning curve. Within their first year of life, babies should be able to roll over, stand on their own, play ball, drink from a cup, and more.
Pathways make tracking milestones easy. Simply input your baby's birth date into Pathways's calendar, and it will pull up the milestones they should be achieving at their age. You can see past and future weeks to gauge your baby's progress and make notes on what steps to focus on next. Pathway will even suggest activities you can use to help your baby develop.
6. Baby Center
Baby Center has a calendar similar to Pathways's baby milestone journal, but it also has a lot of helpful features for expecting moms. Parents-to-be can calculate their due date, compare their baby's size to common fruits and vegetables.
After their baby's birth, Baby Center provides day-by-day advice. Plus, it has a helpful growth chart to make tracking physical growth milestones easier.
7. Outlook Calendar
Another classic calendar, Outlook, is easy for anyone to use. This calendar app has a huge library of integrations, allowing you to hook it up to several other platforms. Plug-in programs like Taskline for project management, which can simplify sharing baby chores with your partner.
Another great Outlook Calendar integration is Microsoft Excel. Between doctor visits, toys, and memorabilia, tracking baby milestones can be expensive. Consider building a baby-specific budget in this spreadsheet software.
8. Yahoo Calendar
When it comes to calendar apps, Yahoo is a strong contender. Yahoo syncs with both Apple and Android devices, but it keeps things more straightforward than either platform's native calendar app. It's an excellent option for parents who want to try a new interface.
Another advantage of Yahoo is that it makes secure sharing easy with unique links. If you want to ask your doctor's advice about milestones you've recorded, for example, sharing a unique link is a better choice than a screenshot.
Whatever calendar app you choose, keep it handy at your next check-up. You might want to discuss some specifics with your pediatrician. Once you're done, pull it right back up: Lord knows you've got parenting chores to tackle.
Whichever Calendar you use, learn to manage your Calendar like a CEO — even if you are just adding to your baby milestones.