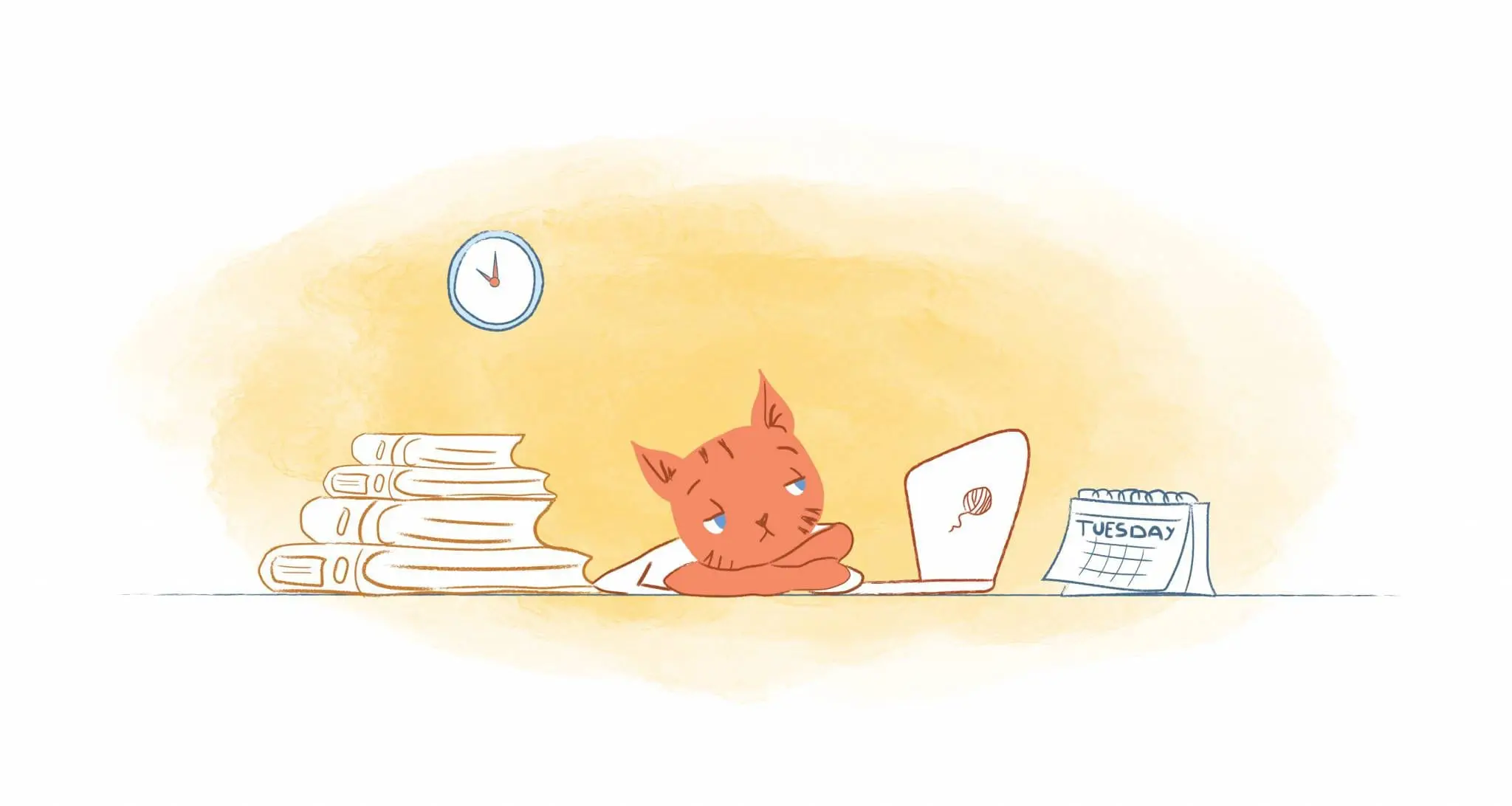 Over the weekend I gave a friend a call to catch-up. He said that despite the holidays being different this year, in the scheme of things, he was doing well. And, he even had a good problem going into the thick of winter.
It turns out that he received several gift cards as presents from friends and family. He was also fortunate enough to have a couple of bucks left over from his stimulus check. What could he do with his good fortune?
I suggested that since working from home will be around for the foreseeable future that he invest in WFH essentials. Personally, I've been doing this little by little over the last year. And, I've found that they've not only increased my output, they've also been beneficial to my health and wellbeing during COVID.
After I rattled off some recommendations, I thought of even more items when we ended the call. Instead of letting this go to waste, I decided to share my thoughts with all of my fellow remote workers so that we can all thrive.
A desk to call your own.
It's tempting to work in bed all day — especially when it's cold outside and you want to stay nice and cozy. But, as noted in a 2017 Harvard study, it's beneficial for your mental health and productivity if you have different spaces for sleep, work, and relaxation. As such, a desk is absolutely vital when working from home.
For my money, I'm all about sit-stand desks such as UPLIFT V2 Standing Desk, Jarvis Whiteboard Standing Desk, or Apex Elite Series. If you weren't aware, standing desks can boost your energy, improve your mood, and reduce back pain. Of course, standing all day isn't always ideal. That's why you can lower these desks, usually with just the push of a button, and sit down when you need to.
Additionally, these desks are usually under $1,000. Also, they come in a variety of shapes and sizes. That means they're a versatile option no matter your budget or space.
However, if real estate is a premium at your home or money is tight, here are a couple of other desk options for your consideration:
A comfy chair to rest your weary bones.
If you're able to have a dedicated workspace with a desk, then you're going to need a chair to accompany it. Marc Schwartzberg says, an office-furniture industry veteran and, owner of Office Furniture Heaven, think of this as you would your mattress. It should be comfortable and not fall apart after six months of use.
Schwartzberg recommends the Herman Miller Aeron Chair. However, it comes with a hefty price tag. Depending on the size, this can set you back between $1,000 to $2,500.
If you don't have that much expendable income, there are more affordable options. I would head over to Tom's Guide for their suggestions. Their top selection, the Hon Exposure, is under $300. If using a standing desk, there's also the Songmics Pro which is similar to a stool.
Computer, laptop, and workplace accessories.
Chances are that you already have a computer or laptop. If you feel like it's on its last leg, hold out for deals around holidays, like during President's Day, the 4th of July, or Thanksgiving. However, keep your eyes peeled for sporadic deals in February, May, and June.
Regardless if you're using your old computer or recently purchased a laptop, make sure that you pair them with the right accessories. At the minimum, this includes:
Wireless keyboard and mouse, such as Apple's Magic Keyboard, Logitech K350 Wireless Wave Keyboard, or the Logitech MX Master 3.
All-in-printer, like the Canon Pixma TS9120
Additional routers for a robust and reliable signal. You can't go wrong with the Google WiFi Mesh Router.
A desk organizer — the Spruce has 8 solid suggestions.
A small filing cabinet to keep your work area clean and organized.
Cable organizer.
Wireless phone charger and/or a multi-port USB adaptor.
Depending on your exact job, you might also want to purchase a second monitor. In fact, according to Microsoft's Research Center, adding another monitor can improve productivity by 9% to 50%.
And, if you have a ton of video meetings, you might want to invest in a webcam, like the Logitech C930e Webcam. There's also the Selfie Ring Light with Tripod Stand & Cell Phone Holder for a more affordable solution.
Headphones and speakers to tune out distractions.
Working from home has a wide-range of distractions including chores, Netflix, and housemates. While it takes self-discipline to overcome some of these, like not binge-watching the latest season of The Mandalorian, others are out of your control.
For instance, the trash talk that stops by every Wednesday morning. That has been known to interrupt my flow. Even worse, however, is that this causes my dog to bark excessively.
The quick fix here is to wear noise-canceling headphones when I'm working. Some suggestions would be a pair of Apple AirPods Pro, Sony's WH-1000XM4, or Plantronics BackBeat Pro 2.
If headphones aren't really your thing, then have a speaker handy, like the Bose SoundLink Revolve. Besides canceling background noise, it's been found that music can increase your productivity. And smart speakers, like the Google Mini or Echo Dot, can also be used to add events to your calendar, set reminders or timers, or ask questions.
Accessories to drive comfort and relaxation.
For many of us right now the weather is far from pleasant. As a consequence, that could result in seasonal affective disorder (SAD). And, one way to counter these symptoms is by practicing hygge.
Hygge has been a buzzword for the last couple of years. But, it's long been a part of the Danish national character. In a nutshell, though, it's all about feeling cozy and in the moment.
While hygge is primarily a feeling, there are some items that you can surround yourself with that can help you get into the mood. These include:
Candles and aromatherapy essential oil diffusers.
Coffee and tea makers ranging from your trusty Mr. Coffee to French presses to a glass teapot.
Throw blankets.
Comfortable clothing, primarily wool socks, slippers, and broken-in sweats.
Light therapy lamps — or at least switch to warm low-wattage bulbs.
A gratitude journal, such as Tiny Budha's Gratitude Journal or Even Happier.
Gadgets that help you relax, such a foot or cushion massagers.
Gadgets to get you moving.
One of the biggest drawbacks of working from home is that it can lead to a sedentary lifestyle. What's more, it's difficult to get outside to go for a walk, run, or bike when it's cold and dreary. However, physical activity is key when working from home as it's vital to both your physical and mental health.
Thankfully, there are some nifty gadgets that can encourage you to get your sweat one, such as:
Bala Bangles adjustable wrist and ankle weights
Fitness trackers and smartphone apps like FitBit and MyFitnessPal
Subscription services.
Subscription services are all the rage these days. And, it's easy to see why. They're convenient recurring goods or services that also prevent you from going out into a COVID-ridden world.
I wouldn't go ham here. After all, the downside of subscription services is that you may signup for a service, think of a local gym, and then stop using it. Even if you stop going, you're still paying for your membership until you cancel it.
Additionally, they can be huge time-wasters. For example, you might want to have a TV show on in the background when cooking dinner. But, since you have Netflix, Peacock, and Disney Plus, you're going to get lost in their massive catalogs.
With that said, here are some of the subscription services that I can't leave without while working from home:
Accessories that keep you focused and productive.
Finally, if you're still struggling with your focus and productivity, you might want to look into these amazing apparatuses: