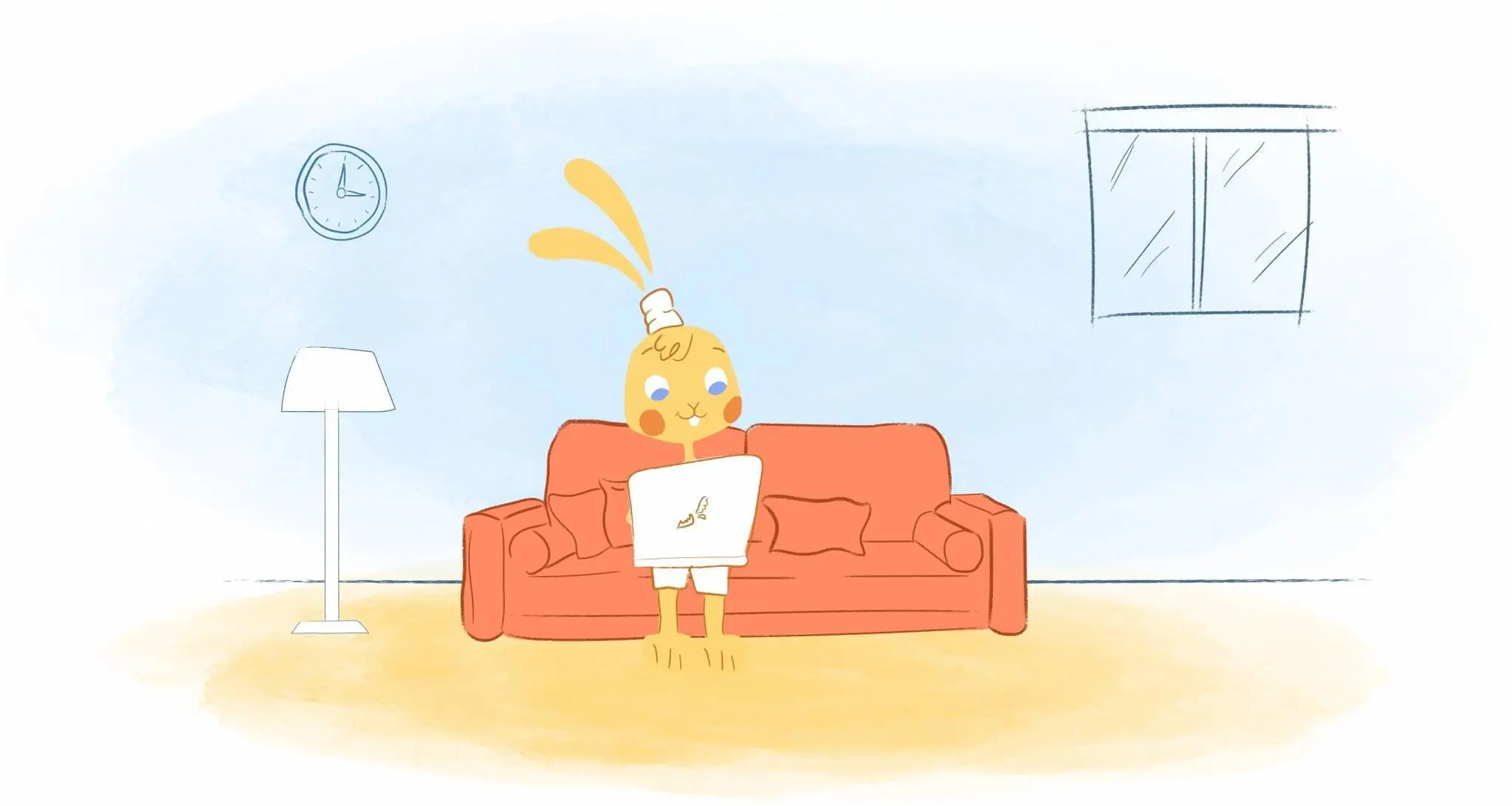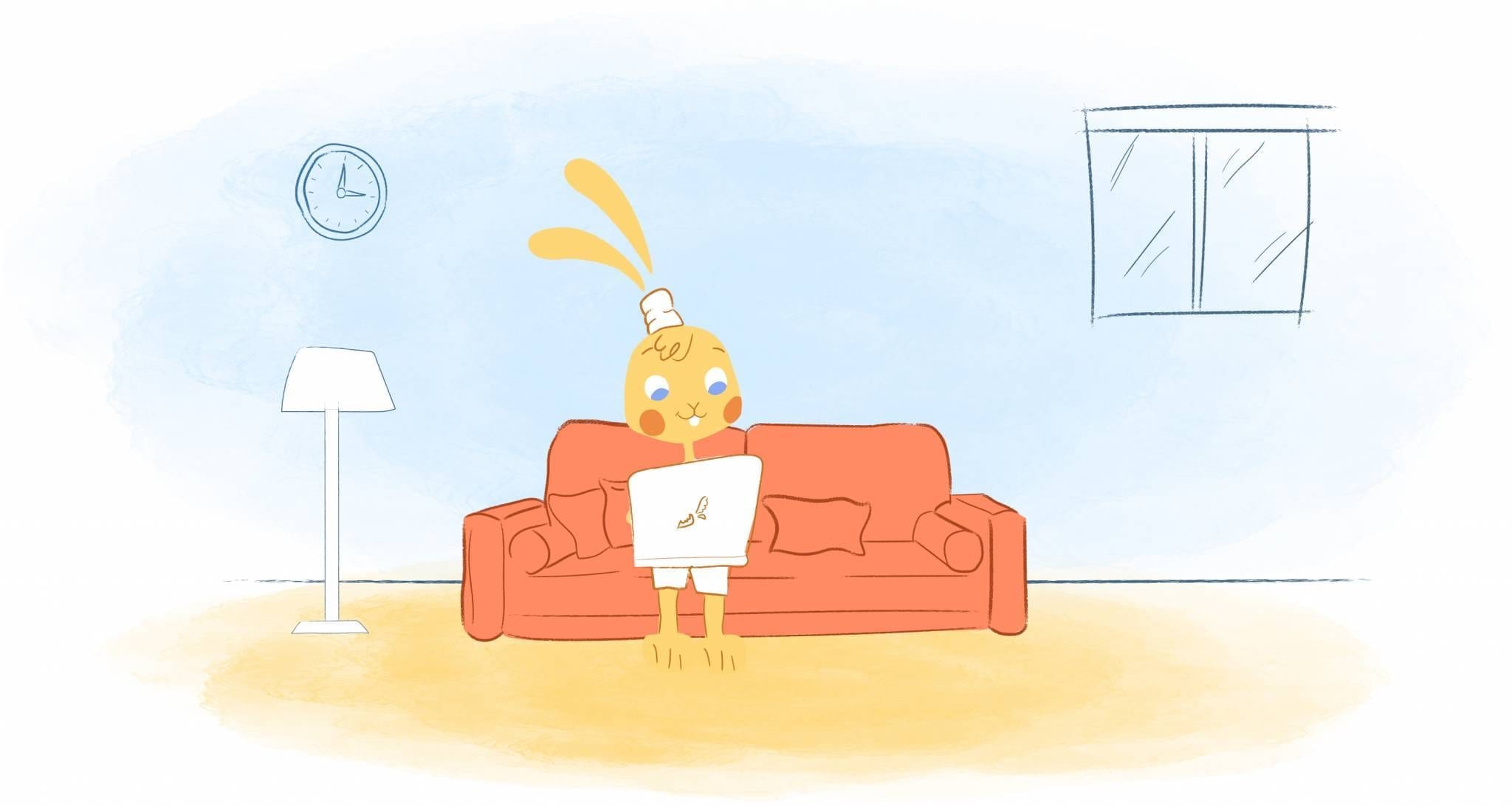 After I walked my dog for her final bathroom break of the night, I came back inside, appreciating how pleasant it felt inside. After all, it was bitterly cold and frigid outside. But, to get my body temperature back up, I put on a pair of wool socks, made a cup of tea, and curdled up to read a book.
After a couple of minutes, though, I put the book down. I had a sense of deja vu. Something about this seemed familiar.
It all came flooding back. I was practicing something similar to hygge.
Pronounced HOO-gah, a lot of people were raving about this back in 2016. The word was a finalist for Oxford Dictionaries' "word of the year." And, between 2016 and 2017, there were more than 30 books published on the subject.
But, what exactly is hygge? And why is it more important than ever?
While there is no direct translation, hygge "derives from a sixteenth-century Norwegian term, hugga, meaning 'to comfort' or 'to console,' which is related to the English word 'hug,'" writes Anna Altman for The New Yorker. "Associated with relaxation, indulgence, and gratitude, hygge has long been considered a part of the Danish national character."
Hygge is such an important component of being Danish that it's considered "a defining feature of our cultural identity and an integral part of the national DNA," says Meik Wiking, the CEO of the Happiness Research Institute in Copenhagen. "In other words, what freedom is to Americans. . . hygge is to Danes," he notes in his book The Little Book Of Hygge.
It turns out that the Danes are on something as it's been dubbed the happiness capital of the world. "The Danes are exceptionally good at decoupling wealth and well-being," states Wiking. "After our basic needs are met, we have realized that more money doesn't lead to happiness and, instead, we focus on what brings us a better quality of life."
While practiced year-round, it's most needed during the winter. You know. When it's dark, cold, and dreary. And, depending on the severity, hygge may even help your overcome seasonal affective disorder (SAD).
Are there problems with hygge?
Despite how appealing this sounds, there has been some blowback. Case in point, a Mashable article explaining the fear that hygge is being "hijacked by commercial interests." According to Scandinavian author Laura Byager, "hygge is just a feeling. It costs absolutely nothing. And the thing is, if you're even thinking too much about it — if you're forcing it — you're missing the point."
Wiking agrees as he writes that it's all "about an atmosphere and an experience, rather than about things. It is about being with the people we love. A feeling of home. A feeling that we are safe, that we are shielded from the world and allow ourselves to let our guard down."
Sounds good to me, especially during the upcoming pandemic winter.
How to practice hygge.
As the experts have already pointed out, don't overthink hygge. Instead, slow down so that you can enjoy the simple pleasures in life. To get you started, though, here are 15 tips you can use to practice hygge daily.
1. Keep your home (and workspace) clean and organized.
Besides the hygienic benefits, keeping your home clean calms your mind. It also can help remove distractions. Just think about trying to work or relax, knowing that there's a sink full of dishes.
It also saves you time since you know where everything is, as well as money because you don't have to replace misplaced items. As if that weren't enough, it makes your home or workspace more welcoming. And, this could be a routine that you do with your family or housemates.
And, it's a simple way to get some physical activity.
While this might seem overwhelming, if you make cleaning and decluttering a part of your routine, it really isn't all that bad. For example, making your bed every morning or tidying up your workspace at the end of the day. And, focus on one area at a time, such as your bedroom this weekend and the kitchen next.
2. Create a cozy environment.
Now that your home and workplace is nice and clean, you can go ahead and create a cozy nook for you to relax. It could be placing your cushy and overstuffed chair next to a window or fireplace. Or always having a soft, snuggly blanket nearby.
Another suggestion would be to soften your lighting. The easiest way to do this would be to switch to warm low-wattage bulbs. And, most importantly, have lots of candles everywhere.
"If you ask a Danish person, they're likely to tell you that candles are the most important part of creating a hyggelig atmosphere at home," writes Lyndsey Matthews for Country Living. "Danes burn a whopping 13 pounds of candle wax a year per capita according to Wiking—more than any other country in the world. So turn off that unflattering overhead lamp and light some candles."
3. Enjoy comfort foods.
Spend time baking and cooking comfort foods. Right now, for me, that's chili made from fresh veggies. After all, a happy gut is a happy mind.
The key is to savor the experience from preparing to eating. When I cook, I'm listening to my favorite music. And, when it's time to chow down, I use all the senses — smelling the food, admiring the presentation, and relishing every bite.
4. Sip on warm beverages.
Perhaps the easiest way to practice is hygge is to drink warm beverages — bonus points if from your favorite mug. Think tea, coffee, or hot chocolate and not alcohol. Nothing else can make you feel all warm and relaxed inside.
5. Read.
Is there anything more comforting than curling up in a chair and diving into a really good book? It's one of the best ways to disconnect and unwind. Moreover, reading comes with the following benefits:
Mental stimulation
Memory improvement
Increased focus and concentration
Better writing skills
Stronger analytical thinking
For business owners, reading can also spark creativity and helps you make more informed choices. You might be able to finally answer questions that you've wanted to answer as well.
6. Practice gratitude.
Research has found that giving thanks makes you happier. It can also improve your relationships. And it doesn't take much effort to cultivate.
During your morning or evening routine, you could write in a gratitude journal. You could also write a handwritten thank-you note or give an employee who went above and beyond a shoutout. Other suggestions would be counting your blessings, meditating, or even just thanking someone mentally.
7. Learn a craft.
According to Wiking, crafts like knitting are super hygge. The reason? It's slow and has a steady rhythm that many find calming. If knitting needles aren't your bag, there are still plenty of other hygge pastimes.
"Crafts, in general, are hygge, especially if you do them with a friend," says Wiking. "It's a chance to slow down and make something handmade." Suggestions could be painting, scrapbooking, or woodworking.
8. Netflix and chill.
Yes, this absolutely counts. Let's say that it's a blustery Friday night. Is there really anything else you would want to do than cozy-up with your partner or kids and watch a movie?
9. Play games.
Want to limit the time you watch TV? Get out a board game or puzzle and have a game night with your housemates.
10. Get outside.
Hygge isn't just about hibernating inside. Spending time outside gives you a chance to clear your head, get your body moving, and reconnect with nature. Even when it's freezing, bundle up and go for a walk or bike-ride.
11. Wear comfortable clothing.
Rather than opposing over what to wear while at "work," stay in your comfortable clothing. I'm talking about wool socks, a broken-in hoody, and a pair of hyggebuskers — these are those comfy pants that you would probably never wear in public.
12. Build a self-care "emergency" kit.
"Instead of coming home after a particularly rough day and vegging out in front of Netflix, try a self-care ritual that increases the R&R you get from your downtime," writes Kristin Canning for Health. "Wiking recommends creating a kit that contains comfort things like candles, quality chocolate, herbal tea, a soft blanket, warm wool socks, a page-turner, or a notebook and pen, or a photo album. All of these things allow you to wind down in a more mindful way."
13. Put the phone away.
Between work, staying in touch with friends and family, and doomscrolling, this might be impossible. But, being glued to your phone 24/7 only makes you anxious and pulls you away from the present.
However, block out times throughout the day when you don't look at your phone. To make this easier, try leaving it in another room or designating tech-free zones throughout the house. Even if it's just for a couple of minutes here and there.
14. Schedule a video call.
I know. We're all Zoom fatigued. But, a big component of hygge is togetherness. As such, schedule check-ins with your team, family, and friends. If video calls are out of the questions, an old-fashioned phone will suffice.
15. Live in the present.
Finally, this is what hygge boils down to. And, if you've already addressed the above, then you're well on your way.
However, some other ideas would be using your senses, focusing on your breathing, and acknowledging your feelings. And, if you're thoughts are ruminating, question them and literally tell them to "stop" — I often put my hand up to signal a stop sign.