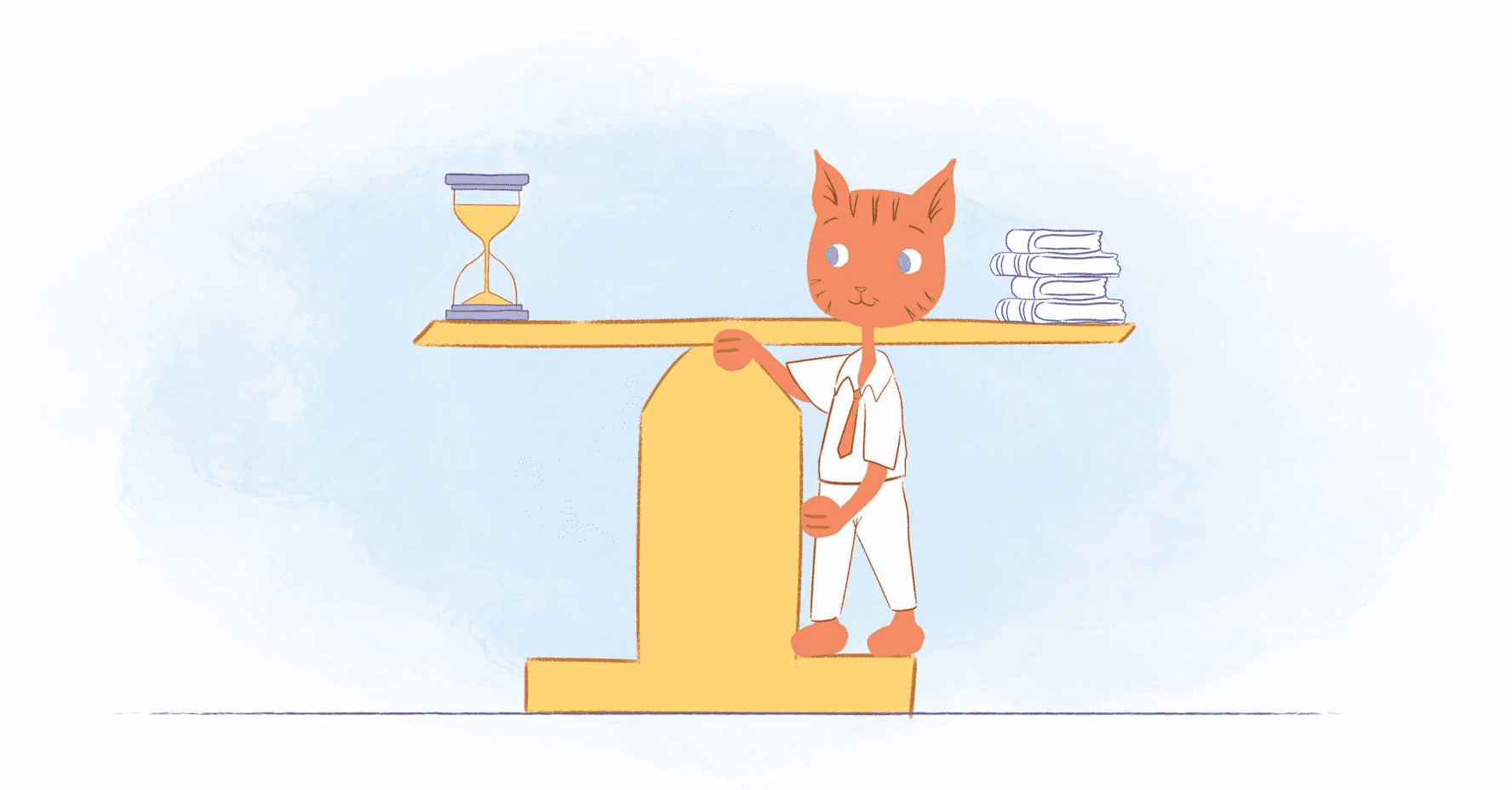 I know that you have a packed schedule. But, take a minute and think about who you hired the people compromising your current team. Don't make this any more complicated then it has to be. Do this small activity when you're taking a break, walking around the workplace, or meeting with your team one-on-one. Here are ten soft skills you want to encourage in your team.
The answer is usually pretty obvious. You need a talented individual to handle a job-specific responsibility. For example, while building your app, you focused on candidates who had programming experience or knowledge. Bonus points if they fit within your company's culture as well.
At the same time, it probably took more for them to succeed. For example, you may have hired a programmer who was at the top of the talent pool. The problem? He lacked specific soft skills like teamwork or communication. That became a serious issue when you and your team were trying to build the app together. The reason? It leads to confusion and team members waiting for others to complete their work before moving on.
Because of this, soft skills are just as, if not more, important than hard skills. After all, these are the personality traits and social cues that aren't taught in school. Additionally, soft skills can help build resilience and keep employees engaged. Soft skills encourage ownership and are the cornerstone of fostering a healthy, supportive, and productive workplace. And, soft skills are also transferable across various careers and industries.
Because soft skills are so critical, here are the ten that you should encourage among your team.
1. Emotional intelligence.
If I were stranded on a desert island, and I could only bring along one soft skill, it would be emotional intelligence. I know. That analogy may not make the most sense. But. I think you get the point. EI is, in my opinion, the essential soft skill everyone should develop.
That may come off a bit hyperbolic. But, emotional intelligence directly influences the following five frameworks:
Self-awareness — the ability to recognize your feelings and emotions.
Self-regulation — the ability to control your emotions.
Self-motivation — having the internal drive to take the initiative and get things done.
Social awareness – being able to empathize with others.
Social skills — the tools needed to help communicate and interact with others.
As you can see, EI is vital among teams and leaders. And, in my opinion, it's the foundation of any other soft skill you want your team to master.
2. Time management.
I honestly wish that this was a skill taught to everyone. I mean, if it were up to me, this would be a life skill that high schoolers learned. The reason, when you're able to manage your time more effectively, you're able to meet deadlines, achieve your goals, and improve your well-being.
But, since this was probably something that your team isn't all that familiar with, here are some ways that you can help correct their time management problems:
Working with to ensure that they're setting the right goals and priorities.
Helping them resolve complex issues, like assisting them in prioritizing their lists.
Suggesting ways that they can reduce distractions, like turning off smartphone notifications.
Addressing "planning "fallacy" by helping them set aside the right amount of time for completing tasks.
Encouraging them to break large projects into more manageable pieces.
Permitting flexible schedules.
Scraping unnecessary meetings.
Checking-in on the capacity before throwing more work at them.
Maintaining a healthy work-life balance, like not emailing 50 times on a Sunday morning.
3. Teamwork.
"Regardless of how talented your individual team members are, you won't get very far if they don't work cohesively," writes Renzo Costarella in a previous Calendar article. That's why someone in a leadership position; you must "implement strategies that will improve teamwork.
When your team works together, trust begins to build, and responsibilities become clear," adds Renzo. "A healthy team knows how to be honest with one another even if it means putting forth harsh criticisms."
So, how can you achieve this? Well, start with these four strategies:
Establish a clear mission.
Create a reporting infrastructure.
Make the right hires.
Build and maintain relationships outside of the workplace.
4. Analytical and problem-solving skills.
Imagine that you're hard at work. Then, you get a knock on your door. A member of your team has a panicked look washing over their face, and you let them come in. They have a problem and don't know how to solve it.
Since they're new to your company, you grant them the benefit of the doubt and help them. But, you notice a pattern. They come to you for every problem they're facing — even the most trivial. Not only is this annoying, but it's also a massive waste of time for you and the team member.
You want your team members to think independently and outside the box. If someone is struggling in this area, encourage them to focus on the solution and not the problem. And keep an open mind. Even if they make the wrong decision, it's a learning experience.
5. Learning agility.
"Workplace needs are constantly changing, so we need employees who will be willing to learn and adapt along the way to meet those changes," says Adrian Ridner, CEO, and co-founder of Study.com. "During the hiring process, it's important to assess if candidates have learning agility and the hunger to develop professionally."
However, you can cultivate a culture of learning by:
Asking what your employees want to learn and steering them in the right direction, like paying for online classes.
Aligning learning goals with performance goals.
Recognizing learning as an achievement.
Connecting team members with mentors.
Providing them with learning resources, such as subscriptions to industry publications.
6. Stress management.
Stress management is an area that's often overlooked. After all, when chronic stress can lead to physical effects like fatigue, high blood pressure, and heart disease. What's more, it can impact productivity, work performance, and relationships.
So, yeah. Stress can affect every area of a person's life. That's why it's so critical to help your team members learn to manage their stress.
Assisting your team with time management is a high starting point. Being able to stay ahead of the workload and have time to attend to self-care can go a long way in lowering stress in the business. Another way that you can help your employees and team manage stress is by respecting their time-off. Don't overload your employee's schedules, and encourage them to take time off when needed.
If that's not enough, then help them identify their triggers and brainstorm ideas on how to resolve them. For example, if an employee is anxious about giving a presentation, then suggest that try meditating, taking a public speaking course, or co-presenting with them.
7. Adaptability and flexibility.
"Intelligence is the ability to adapt to change." — Stephen Hawking
It's true. Even the best-laid plans can go awry. In these types of situations, you need to be able to adapt and pivot.
"No matter what type of work environment you are involved in — there will be times when things will change suddenly and abruptly. It's impossible ever to be fully prepared to tackle these unforeseen obstacles," says Sean McIntosh, President of Society for Human Resource Management at George Mason University. "However, employees who have confidence in their skills, their team, and most importantly themselves to make the right decisions are more likely to succeed within their organization."
8. Leadership.
Just imagine a workplace where you didn't feel the urge to micromanage. Even better, how about a workplace where your team motivated each other, built a collaborative environment, and resolved conflicts on their own?
Sounds like heaven, right?
Well, it's possible if you turn your employees into leaders. Oh, yeah. It would also address the leadership shortage that organizations are struggling with.
Helping your employees become leaders isn't as difficult as it may seem. You've already helped them manage their time more effectively, created an atmosphere that encourages learning, and enhanced their emotional intelligence.
Other strategies you may want to implement would be helping them drop bad habits, encouraging decisiveness, and getting them on-board with company guidelines and policies. You should also give them the chance to step up. For example, let them take the reins for an upcoming meeting or project.
9. Ownership.
One of the hardest things to do in life is to admit when you've made a mistake. There are plenty of reasons why this happens. You may not want to face the consequences or acknowledge that you have a weakness. Sometimes it's because it's just a lot easier to point fingers.
Taking ownership though, is an incredible trait to possess. It shows that you're self-aware and have the integrity not to make excuses. More importantly, it's a sign that you're self-motivated and always on the lookout for opportunities to grow.
You can encourage ownership by granting your team members autonomy. That means letting them work; however, they want as long as it gets done. You can also give them the chance to be a part of the decision-making process. And, whatever you do, don't belittle them when they've messed up.
10. Attention to detail.
Finally, you want team members who are thorough and accurate with their work. Besides ensuring consistent and quality work, this also means fewer mistakes. And, when there are fewer errors, that saves time and increases productivity.
You can encourage this by not rushing your team members. If there's a deadline at noon on Friday, then don't assign this particular task to an employee on Wednesday afternoon. Give them the appropriate amount of time.
Stress the importance of doing things right the first time. It doesn't have to be perfect. But, it should be something that they're proud of.