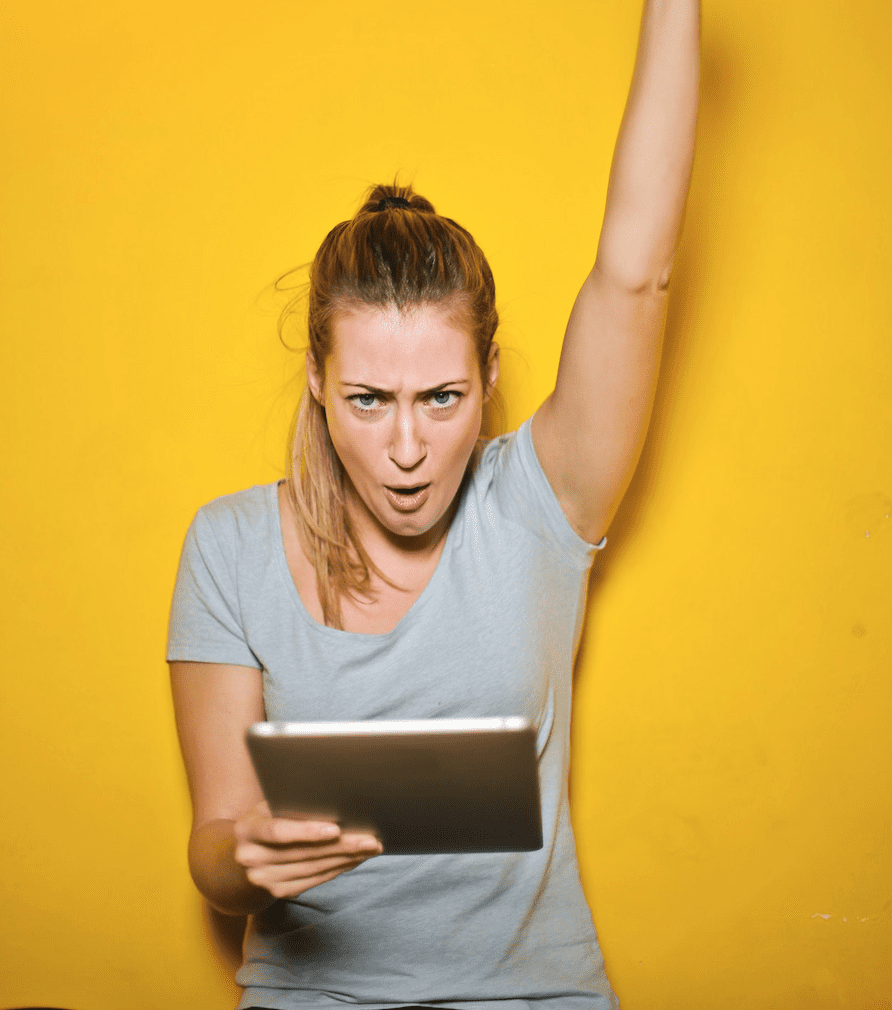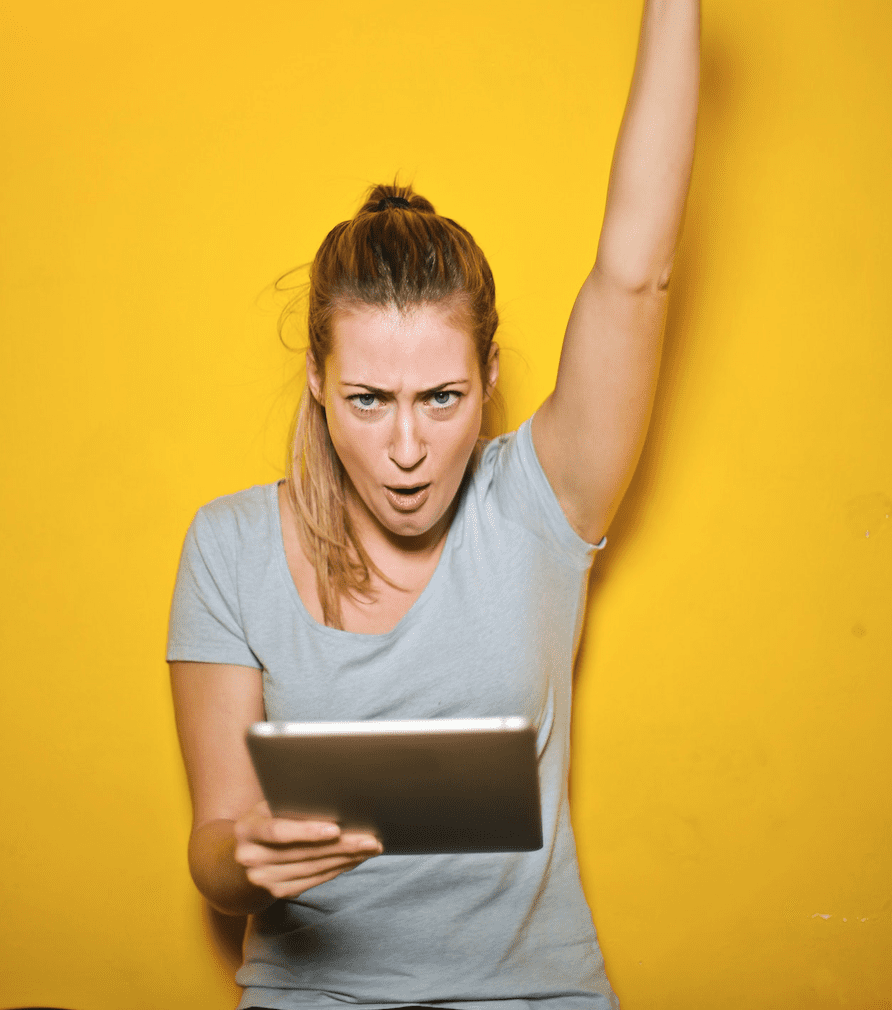 "It was one of those March days when the sun shines hot and the wind blows cold: when it is summer in the light, and winter in the shade." — Charles Dickens, "Great Expectations."
March is an interesting month. The weather is fickle, but there's a silver lining. The days get longer — and warmer. Spring training is in full swing. And, there's always St. Patrick's; make sure to enjoy the day responsibly, of course, if you need something to look forward to.
In short, March is the end of winter and the start of spring. What's not to like about that? And, there are also plenty of other reasons to honor the month, such as the following 155 holidays and observances.
March 1
Minnesota Day: To celebrate the Land of 10,000 Lakes, which became the 32nd state in 1858, eat lots of hot dishes in-between shoveling snow.
Peace Corps Day: It was on this day in 1961, President John F. Kennedy established the Peace Corps. To celebrate the 60th Anniversary, register to attend the online event "60 Years of Service: The Multigenerational Impact of Peace Corps."
Peanut Butter Lover's Day: Did you know that it takes roughly 540 peanuts to make a 12-ounce jar of peanut butter?
Pig Day: Created by two sisters, Ellen Stanley and Mary Lynne Rave from Lubbock, Texas, in 1972, the purpose for this holiday is "to accord the pig it's rightful, though generally unrecognized, place as one of man's most intellectual and domesticated animals."
World Compliment Day: Spread happiness and increase productivity by appreciating your family, friends, and colleagues. And, don't forget to pay compliments to everyone you cross paths with as well!
March 2
Banana Cream Pie Day: Apparently, soldiers of the United States Armed Services during the 1950s ranked this pie as one of their favorites. I agree! And, I plan on trying out this banana cream pie recipe this year.
Egg McMuffin Day: I try to avoid fast food. But, I still enjoy this breakfast sandwich. You can even snag a free Egg McMuffin at participating McDonald's on this day.
Old Stuff Day: There are several ways to observe this day. You can shake-up your routine or start a sweet vintage vinyl collection. But, I prefer to organize and declutter my possessions.
Read Across America Day (Dr. Seuss Day): You don't have to be a kid to enjoy Dr. Seuss's birthday. No matter your age, get lost in a good book.
World Teen Mental Wellness Day: "The statistics are staggering, 1 in 5 young people suffer from a mental illness, that's 20 percent of our population, but yet only about 4 percent of the total health care budget is spent on our mental health," notes TeenMentalHealth.org.
March 3
Anthem Day: Although the poem was penned by Francis Scott Key on September 13, 1814, it was on this day in 1931, when President Herbert Hoover signed a law that made The Star-Spangled Banner our National Anthem.
Cold Cuts Day: According to Statista, the most popular cold cuts in the U.S. are; ham, turkey, bologna, salami, and roast beef.
I Want You To Be Happy Day: Rumor has it that a stationary or Ecard company. Cynicism aside, happiness is contagious. So, spend the day putting a smile on someone else's face.
Soup It Forward Day: Whenever I make soup, there's always too much for me to eat. Instead of freezing it, why not share this bowl of delicious warmth with a friend, family member, or neighbor?
World Wildlife Day: Via the WWF, "On 20 December 2013, at its 68th session, the United Nations General Assembly (UNGA) proclaimed 3 March – the day of signature of the Convention on International Trade in Endangered Species of Wild Fauna and Flora (CITES) in 1973 – as UN World Wildlife Day to celebrate and raise awareness of the world's wild animals and plants."
March 4
Grammar Day: According to Grammarly, this day "was established in 2008 by Martha Brockenbrough, the author of Things That Make Us and founder of the Society for the Promotion of Good Grammar (SPOGG)."
Hospitalist Day: "Occurring the first Thursday in March annually, National Hospitalist Day will serve to celebrate the fastest-growing specialty in modern medicine and hospitalists' enduring contributions to the evolving healthcare landscape," explains the Society of Hospital Medicine.
Hug a G.I. Day: Do you know anyone who is serving in the military? If so, thank them for their service, either in-person or virtual.
Sons Day: Spend the day mentoring, teaching, or just hanging out with your son. There's also a similar holiday on September 28.
World Obesity Day: Did you know that 800 million people around the world are living with obesity?
March 5
Absinthe Day: Originating in Switzerland in the 18th Century, today's the day to brave a glass of the drink known as "the green fairy."
Cheese Doodle Day: You can thank Morrie Yohai for the invention of this tasty treat in the 1940s.
Day of Unplugging: We all could use a break from technology. After all, being connected 24/7 causes stress and anxiety. It's also distracting and prevents us from maintaining a healthy work-life balance.
Employee Appreciation Day: Show your employees gratitude on this day by saying "thank you" or publicly acknowledging all that they do.
Multiple Personality Day: You can observe the day by educating yourself more about Dissociative Identity Disorder.
March 6
Dentist's Day: Go out of your way to thank your dentist — they get a bad rap, after all. And, if you haven't done so yet, schedule a cleaning.
Dress Day: Dresses have been around for hundreds of years, but it wasn't until 2011 when Ashley Lauren Kerr founded National Dress Day.
Frozen Food Day: It's a myth that freezing food depletes it of its nutrients.
Middle Name Pride Day: I've always been proud of my middle name — it's after my grandfather who I was extremely close to. So, go ahead and appreciate your unique middle name on this day as well.
Oreo Cookie Day: The "Oreo Biscuit" was first introduced on March 6, 1912.
March 7
March 8
Commonwealth Day: Established in 1902 to honor Queen Victoria, this day is still celebrated by some 2 billion around the world even though there's a debate regarding the morality of the Commonwealth.
Fun Facts About Names Day: Carve out time in your day to find out interesting information about your name — or just names in general.
International Women's Day — "is a global day celebrating the social, economic, cultural, and political achievements of women. The day also marks a call to action for accelerating women's equality."
Proofreading Day: This became a holiday in 2012 pushed by a corporate trainer, Judy Beaver, in honor of her mom — who always corrected people.
March 9
Barbie Day: The iconic and controversial doll debuted on this day in 1959.
Get Over It Day: Has something been bothering you? Today's the day to let it go.
Meatball Day: Do I really need a reason to use my grandma's meatball recipe? Nope. But, I'll take it. If you don't have a family recipe, here's one you can use from Cooking Classy.
Panic Day: Don't freak out. Instead, focus on developing calming techniques that can help you relax and de-stress.
Unique Names Day: Take a moment to celebrate those who have unique and interesting names.
March 10
Discover What Your Name Means Day: Have you ever wondered the meaning behind your name? If so, then this is the day to find you.
International Day of Awesomeness: Yes. Everything Is AWESOME!!!
Mario Day: Although first appearing in 1981's Donkey Kong, Mario didn't get his own day until 2016. Why is it on this day? Because when written as Mar10, it looks like his name.
Pack Your Lunch Day: Fun fact, lunch is the abbreviation for luncheon, which is a meal eaten around midday.
Ranch Day: Did you know that ranch dressing is the most used flavor in America?
March 11
311 Day: This day is meant to remind people that 3-1-1 is a non-emergency number you can call to find out information or report issues like road damage. But, I'm all about commemorating the band 311.
Funeral Director and Mortician Recognition Day: Believe it or not, Congress designated this day back in 2008.
Johnny Appleseed Day: Although the real person, John Chapman, was born on September 26, 1774, people celebrate him on this day since it's close to planting season.
Promposal Day: Founded by Men's Warehouse, today's the day when high schoolers ask that important question, "Will you go to prom with me?"
World Kidney Day: "10% of the population worldwide is affected by chronic kidney disease (CKD), and over 2 million people worldwide receive treatment with dialysis or a kidney transplant," explains World Kidney Day. "Many more would require treatment but do not receive it."
March 12
Baked Scallops Day: Not all seafood dishes have to be time-consuming or overwhelming to make. Case in point, this mouthwatering baked scallops recipe.
Girl Scout Day: It was on this day in 1912 "when Juliette Gordon Low officially registered the organization's first 18 girl members in Savannah, Georgia."
Plant a Flower Day: Well, have this cold, wet, and grey winter; I'm ready for spring! And, what better way to celebrate than doing a little gardening.
March 13
Earmuff Day: Chester Greenwood of Farmington, Maine, is credited with inventing thermal earmuffs in 1873 when he was just 15 years old.
Genealogy Day: Did you know that the family tree of Confucius has been maintained for over 2,500!
Good Samaritan Day: Go the extra mile today and help out someone who could use the help.
K9 Veterans Day: "It was on March 13, 1942, that the Army began training for its new War Dog Program, also known as the 'K-9 Corps,'' writes Amy Bushatz for Military.com. This marked "the first time that dogs were officially a part of the U.S. Armed Forces."
Open an Umbrella Indoors Day: In 2003, Thomas Knibb created this holiday to defy silly superstitions.
March 14
Children's Craft Day: Since this falls on a Sunday in 2021, this seems like a golden opportunity to spend quality time with your kids.
Daylight Saving Time: Don't forget to spring your clock forward before falling asleep on Saturday night.
Learn About Butterflies Day: Here's something interesting. A butterfly can not fly if its body temperature falls below 86°F.
Pi Day: William L. Schaaf once said, "Probably no symbol in mathematics has evoked as much mystery, romanticism, misconception and human interest as the number pi."
Potato Chip Day: Legend has it that George Crum, a cook at Moon's Lake House in Saratoga Springs, NY, came-up with potato chips. Hence why they were known as "Saratoga Chips."
Write Down Your Story Day: We all have a story to tell. Today's the day to finally jot it down.
March 15
American Legion Birthday: In 1919, the first American Legion caucus was held by members of the American Expeditionary Force in Paris.
Everything You Think is Wrong Day: We all have a bad day occasionally. That's alright. Tomorrow is a clean slate.
Ides of March: Despite the warning to Julius Caesar, "the Ides of March actually has a non-threatening origin story," writes Martin Stezano for History. "Kalends, Nones, and Ides were ancient markers used to reference dates in relation to lunar phases. Ides simply referred to the first full moon of a given month, which usually fell between the 13th and 15th. In fact, the Ides of March once signified the new year, which meant celebrations and rejoicing."
Kansas Day: Although the Sunflower State celebrates its birthday on January 29, when it entered the Union as the 34th state, today is the day to chow down on some barbecue, listen to some jazz, or explore the yellow brick road.
Napping Day: "Think what a better world it would be if we all, the whole world, had cookies and milk about three o'clock every afternoon and then lay down on our blankets for a nap." — Barbara Jordan
March 16
Artichoke Hearts Day: Castroville, CA proclaims itself as "The Artichoke Center of the World" and even holds an annual artichoke festival.
Everything You Do Is Right Day: Unless you're doing something illegal or mean-spirited, you can do no wrong on March 16!
Freedom of Information Day: Today is the birthday of James Madison, who is "regarded as the Father of the Constitution and the foremost advocate for openness in government," explains the American Library Association.
Panda Day: Were you aware that pandas have been around for almost 20 million years?
World Social Work Day: Give props to the dedicated advocates of human rights and social justice.
March 17
Corned Beef and Cabbage Day: You can't just have Irish whiskey and Guinness today! Enjoy this slow cooker recipe courtesy of Spend With Pennies.
Kick Butts Day: If you've been trying to quit smoking, mark this on your calendar. And, since it's difficult to beat this bad habit, the CDC is an excellent resource to lend a hand.
SBDC Day: "SBDC Day is a national, collective proclamation of the impact America's Small Business Development Centers (SBDCs) on the success of our nation's dreamers, innovators, and doers – America's small businesses," explains America's SBDC.
St. Patrick's Day: Why is this on March 17? It marks St. Patrick's death. Also, the first St. Patrick's Day Parade took place in Boston in 1737.
March 18
Absolutely Incredible Kid Day: Whether it's your child, niece/nephew, grandchild, or student, let this young person know how awesome they are.
Awkward Moments Day: Embarrassments are just a part of life. Embrace and learn from them.
Biodiesel Day: Born on this day in 1858, Rudolph Diesel invented the diesel engine.
Farm Rescuer Day: Every third Thursday in March, we honor the people who support farmers whenever illness, injury, or natural disaster strikes.
NCAA Tournament: Make sure that you have brackets filled out since this is the day when the madness begins.
Sloppy Joe Day: It's believed that the origins of the Sloppy Joe lie with the "loose meat sandwiches" that were sold in Sioux City, Iowa, during the 1930s.
Supreme Sacrifice Day: "Great achievement is usually born of great sacrifice and is never the result of selfishness." — Napoleon Hill
March 19
Certified Nurses Day: More than any other year, we need to recognize and celebrate the hard work and dedication of certified nurses.
Chocolate Caramel Day: "I travel with chocolate – Godiva with caramel. When the craving hits, I have to have it." — Christa B. Allen
Let's Laugh Day: Laughter is truly the best medicine. It's been found to lower blood pressure, boost rate, improve your mood, and increase immunity response.
Poultry Day: Legend has it that chicken was brought to America by European settlers during the 16th Century.
Red Nose Day: Since 2015, Red Nose Day has raised over $240 million to help end child poverty.
March 20
French Language Day: Did you know that along with English, French was one of the two first working languages used by the United Nations?
International Day of Happiness: It's been a challenging year. Let's spend this day being positive and kind to each other.
Native HIV/AIDS Awareness Day: First observed in 2007, this takes place on the first day of Spring each year.
Proposal Day: The March equinox, known as the vernal equinox (spring equinox), takes place on this day where the stars and planets align, making it ideal for a life-changing event, such as a marriage proposal.
Ravioli Day: The earliest mentions of ravioli appeared in the 14th Century. But, enough with the history lesson and on to the recipe!
Spring (Vernal) Equinox: Folklore states that on the first day of Spring, you can balance an egg on the equinox.
Quilting Day: If you have quilting skills, share them with others either in-person or online. And, if you don't share your favorite quilt stores.
March 21
Credit Card Reduction Day: Are you buried under credit card debt? If so, today is the day to make a plan to pay down your debt, like using your online calendar to help you create and stick to a budget.
Common Courtesy Day: Kindness is contagious. So, make it a point to be cordial and respectful to everyone on this day.
French Bread Day: In France, it's a law that "French" bread only contains the following 4 ingredients — flour, yeast, salt and water.
International Day of Forests: Did you know that forests are home to about 80% of the world's terrestrial biodiversity?
Single Parent Day: According to Pew Research, "a quarter of U.S. children under the age of 18 live with one parent and no other adults (23%), more than three times the share of children around the world who do so (7%). "
World Down Syndrome Day: You can observe WDSY by joining in on the #LotsOfSocks campaign to help spread awareness.
World Poetry Day: "Held every year on 21 March, World Poetry Day celebrates one of humanity's most treasured forms of cultural and linguistic expression and identity," explains the United Nations. "Practiced throughout history – in every culture and on every continent – poetry speaks to our common humanity and our shared values, transforming the simplest of poems into a powerful catalyst for dialogue and peace."
March 22
March 23
Ag Day: Do you know how produce and fibers are produced? Today's the day to find out.
Chia Day: There's a reason why "chia" is the ancient Mayan word for "strength." It's packed with nutrients that can do wonders for your mind and body.
Chip and Dip Day: Visit Country Living for 60 dip recipes you can make in honor of this holiday.
Near Miss Day: It was on this day in 1989 when a large asteroid missed our planet by just 500,000 miles.
Puppy Day: "Happiness is a warm puppy." — Charles Schulz
World Meteorological Day: On this day in 1950, the World Meteorological Organization was established.
March 24
American Diabetes Association Diabetes Alert Day: Did you know that 30.3 million Americans, or around 9.4 percent of the U.S. population, are affected by diabetes?
Cheesesteak Day: It's been said that the cheesesteak was invented in 1930 by Pat Olivieri, a hot dog vendor in Philly. He later opened Pat's King of Steaks.
Chocolate Covered Raisin Day: Also known as Raisinets, these were introduced in the U.S. in 1927.
World Tuberculosis Day: "Each year, we recognize World TB Day on March 24," explained the CDC. "This annual event commemorates the date in 1882 when Dr. Robert Koch announced his discovery of Mycobacterium tuberculosis, the bacillus that causes tuberculosis (TB)."
March 25
International Waffle Day: It's believed that waffles first arrived in Sweden in the early 1600s.
Lobster Newburg Day: According to Wikipedia, "The dish was invented by Ben Wenberg, a sea captain in the fruit trade."
Maryland Day: Back on this day in 1634, the first European settlers landed in the Province of Maryland.
Medal of Honor Day: The Army Medal of Army was created in 1862.
Tolkien Reading Day: Spend the day reading your favorite Tolkien passages.
March 26
Epilepsy Awareness Day — Purple Day: Around 3.4 million live with active epilepsy. To show your support, and spread awareness, wear purple.
Make Up Your Own Holiday Day: Have you wanted a day to celebrate a specific person, food, or event? Today's the day to create a holiday just for it.
Nike Air Max Day: It was on this day in 1987, released on the most iconic sneakers of all all-time.
Spinach Day: Popeye the Sailor Man first appeared in a comic strip in 1929. But, in 1960, he got his own animated series that encouraged children to eat spinach if they wanted bulk-up.
March 27
International Medical Science Liaison Day: "Since being first established by Upjohn Pharmaceuticals in 1967, MSLs have become increasingly more important to the success of the companies that employ them," notes the MSL Society. "As a result, the MSL profession has grown exponentially over the last several years, and according to a 2018 global MSL Society survey, 68% of managers plan to expand the size of their MSL teams within the next two years. Having an official day dedicated to MSLs is a unique way to recognize the profession, and raise awareness of the importance of the global MSL profession."
"Joe" Day: Sip a cup of joe with your favorite Joe, Joseph, Joey, Jo, Josephine, Johanna, Jody, or any other variant of the name Joe.
Passover Begins: This year, Passover begins at sundown on Saturday.
Scribble Day: This holiday was founded by Diane Alber, author of I'm NOT Just a Scribble, to encourage children to create art.
Spanish Paella Day: Considered as the national dish of Spain, paella originated in Valencia during the mid-19th century.
March 28
Black Forest Cake Day: This is the English translation for the German dessert Schwarzwälder Kirschtorte which means "Black Forest cherry torte." Celebrate the day by trying out this recipe from Sally's Baking Addiction.
Palm Sunday: Also now known as Passion Sunday, these ceremonies have been taking place since the end of the 4th century in Jerusalem.
Something on a Stick Day: Whether it's skewers, kabobs, ice cream bars, or cheese cubes on a toothpick, today's the day that you devour your favorite foods on a stick.
Triglycerides Day: "Triglycerides are fats from the food we eat that are carried in the blood," explains the Cleveland Clinic. "Most of the fats we eat, including butter, margarine, and oils, are in triglyceride form. Excess calories, alcohol or sugar in the body turn into triglycerides and are stored in fat cells throughout the body."
Weed Appreciation Day: Totally not what you're thinking. This day is appreciating the common weeds you spot in your yard or garden.
March 29
Lemon Chiffon Cake Day: Until he sold the recipe to Betty Crocker in 1947, Harry Baker kept his Chiffon cake recipe a secret for 20 years.
Mom and Pop Business Owners Day: Honor the local family businesses in your area on this day by being a customer, purchasing gift cards, or just talking about them on social media.
Smoke and Mirrors Day: Magical arts can be traced back to Ancient Egypt. However, the "Smoke and Mirrors" wasn't documented until 1770 by German charlatan and Mason Johann Georg Schröpfer.
Vietnam War Veterans Day: It's debated that on this day in 1973, the last combat troops were withdrawn from Vietnam. In 2017, the Vietnam War Veterans Recognition Act was signed into law, making March 29 National Vietnam War Veterans Day.
March 30
March 31
Bunsen Burner Day: Robert Wilhelm Eberhard Bunsen was a German chemist who helped construct the device that we know today as the Bunsen Burner. He was born on this day in 1811.
Crayon Day: Did you know that Crayola crayons were invented in 1903 y Binney & Smith
Eiffel Tower Day: It was on this date in 1889 when the Eiffel Tower opened.
Equal Pay Day: According to the United Nations, "Women earn 77 cents for every dollar men earn for work of equal value – with an even wider wage gap for women with children."
Manatee Appreciation Day: Spend this day learning more about these gentle giants, as well as how you them. The Save, the Manatee Club, is a great resource to check out.
Prom Day: You don't have to literally attend prom this year. Instead, it's a day to reflect on your own prom from years ago. (Wonder if Prom will be held this year — or if another COVID year will steal it?)
Image Credit: andrea pacquadio; pexels