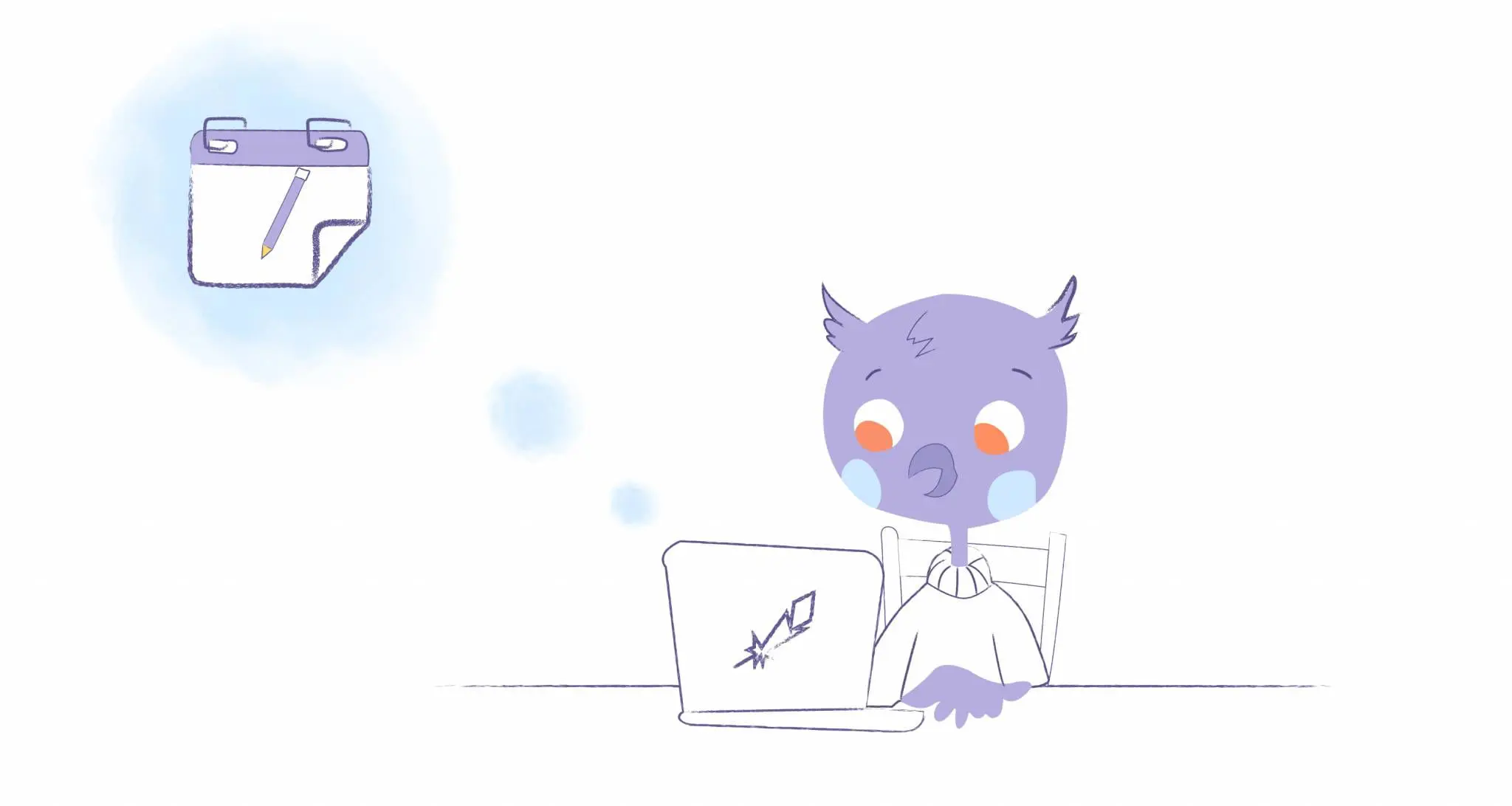 One of the smartest ways you can grow your business' online presence is by starting a blog. While having a website is a must, having a blog is a great way to boost your online authority, grow your audience, and create more opportunities to get discovered online thanks to SEO.
Having a blog is very cost efficient in terms of the benefits you can gain from the small investment. Savvy business owners use their blog to execute content marketing strategies that allow them to drive more traffic to their site, generate leads, and establish the trust and credibility needed to grow their customer base.
Growing and running a business blog isn't always easy, however. It can be time-consuming and require a bit of a wait until you see things really take off. When running a business blog, it's important to be efficient and use your time wisely so you can get more done.
If you find that running your business blog has been too time-consuming in terms of generating an ROI, here are some common mistakes you should avoid making,
1. Not Having a Content Plan
Your business blog should be timely, but you don't want to just put up content whenever you feel like it. It's important to have a clear plan for your content. You can start by creating an editorial calendar with a spreadsheet.
Use it to map out what type of content you want to produce and which days you want to post. Posting at least once or twice a month is highly recommended.
When it comes to determining topics, you'll want to narrow down the theme of your business blog. Do you want to share company updates and industry news? Do you want to address common subjects that most people in your niche deal with?
Once you narrow down your topic, you can start to map out how you want to deliver your content. You might consider running a Q&A series to help your audience solve a problem or feel persuaded to book your business instead. You may want to post a regular interview series with industry experts or thought leadership content that will keep readers intrigued and learning.
No matter what your focus is, it's important to have a clear content plan so you know what approach you're going to take. You'll save a ton of time when you don't wing it and just wait for a good idea to come to you. From there, you can always tweak things and test out different ideas with your audience.
2. Not Publishing Quality Content
If you're not publishing quality content on your business blog, you're wasting your time. Short and vague articles will not cut it, especially when it comes to Google's ranking system.
You want to create long-form and detailed content along with in-depth resources and guides. Your content should provide a ton of value to your audience. That's how it will get shared more often and your online presence will grow as a result.
Think about publishing case studies, in-depth reviews, and step-by-step guides to help others. Don't forget that high-quality content can also be repurposed in other areas of your business.
You can repurpose your top content to create videos, e-books, or even additional products and services if you've received a positive response from readers.
3. Writing Everything Yourself
Some small business owners prefer to manage their company blog. This may work in the beginning, but you may find it too time-consuming after a while. If you're a professional blogger it may work out, but if you're running a business that offers products or services, you may not be able to split your time as well.
This is why it's best to get help with producing content and outsource some tasks related to your business blog. You may want to hire a writer or ghostwriter to help you outline content or create a first draft. From there, you can make edits and have the final say.
You also might want to outsource other tasks like creating or sourcing images, SEO, and keeping up with the technical end of things. This will allow you to better manage your time and make room for other important areas of your business.
4. Not Promoting Content
You'd be surprised to learn that some companies actually have a blog. For some reason, they fail to mention that little detail. If you don't share the fact that your business has a blog, there's really no reason to work on the platform.
It's important to share and promote your content so others know it's there. A good blog manager spends about 20% of their time creating the content and 80% of their time promoting it. It doesn't take all day to promote your content either. Schedule out social media updates and email current and past customers and clients with regular blog updates.
Make sure you make your posts easy to share by adding social share buttons to your blog. You may even want to partner up with other businesses and cross-promote each other's content.
5. Not Using Email Forms in Blog Posts
Email is one of the best ways to keep up with customers and clients. Having a blog can be a great tool to help you build your email list. Instead of just relying on people to join your list after viewing a static Home or About page on your website, you can create custom content geared toward your ideal customer then embed your email form at the end of the blog post as a call to action.
You may even want to offer a valuable freebie or extra piece of content to incentivize people to sign up. If you're posting regularly, you can set up email subscribers to receive automatic notifications. This takes practically no time and building and growing your email list with your blog can be automated for the most part.
As you send email newsletters promoting your exceptional content, you'll build trust and credibility among your audience. You can leverage this when it's time to offer paid services or products and market them to your list.
If you've already provided a ton of information and value with your blog, your audience will feel more than comfortable with making a purchase from you.
Starting a blog for your business can be a game changer if you do it wisely. Avoid making these 5 mistakes when it comes to growing your business blog and adapting an efficient schedule.