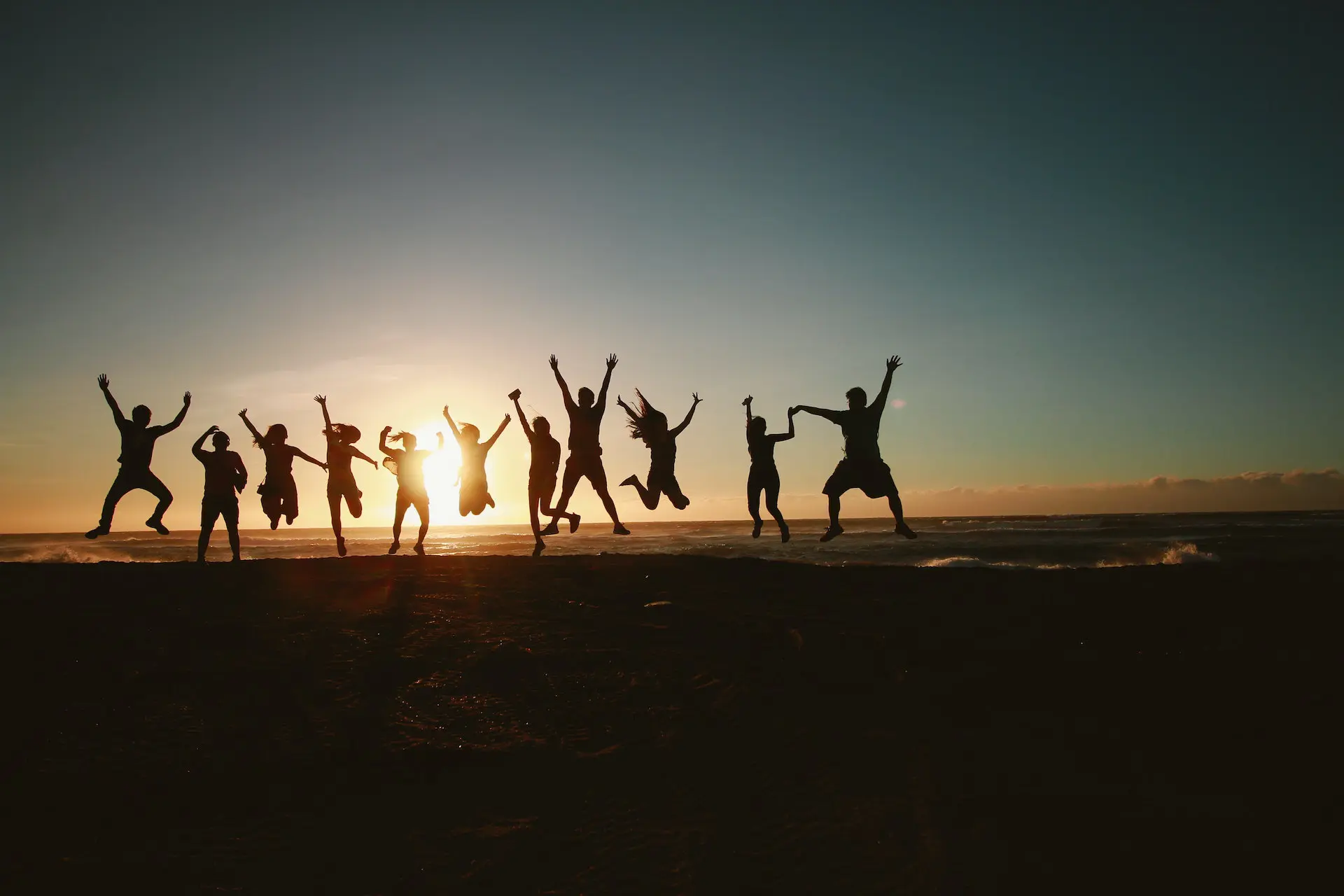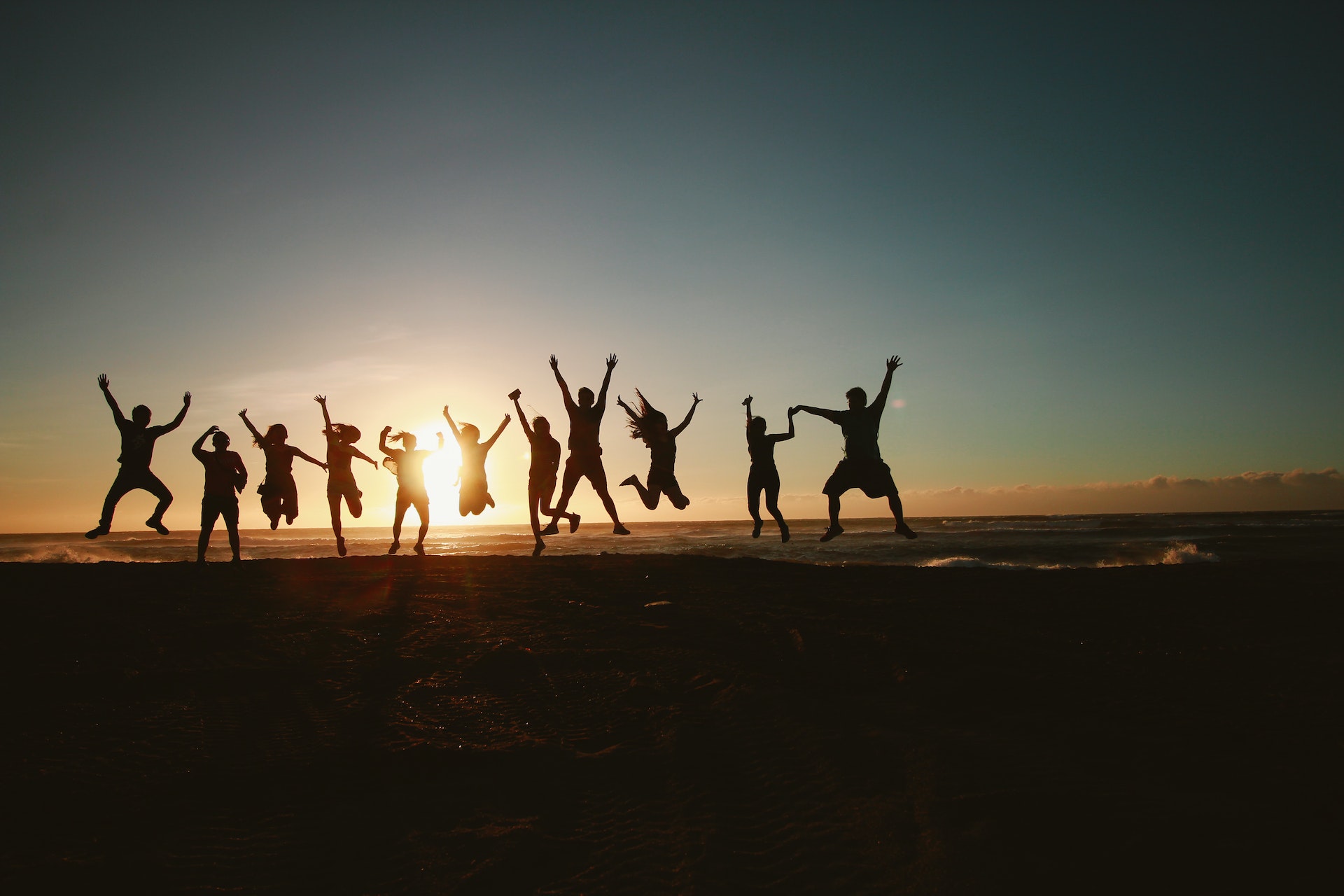 Getting ahead in today's competitive world means striving for excellence. In order to achieve excellence, a work culture of continuous improvement, innovation, and high standards must be fostered intentionally.
Wiaht that said, here are the key steps to building an organization of excellence.
1. Clarify your vision and values.
Building a culture of excellence begins with establishing a vision. Why is that? Having a clear vision and understanding of your own values will motivate your employees and encourage a more productive workplace.
Moreover, this vision should be accompanied by a set of requirements for employees' behavior and attitude. Additionally, communicate this vision and values consistently to all of your employees.
Is there a way for you to clarify your vision? Keep these pointers in mind:
Your vision shouldn't be a destination, it should be a series of small steps that will lead you there.
Focus on a simple vision. Ideally, you should be able to convey your company's vision in less than 100 words.
Visions shouldn't include unachievable goals. You will be disappointed when you don't reach your goals, which is demoralizing for you and your employees. Instead, establish realistic objectives.
You should set very specific goals for employees and yourself.
As your vision evolves, you should reflect that in your vision statement. Review your progress and distance from your targets every few months.
2. Take the lead.
Inevitably, the leaders of an organization shape the culture of the organization. Leading by example is the best way to demonstrate your values and behaviors. A leader sets high standards, demonstrates excellence in their work, and demonstrates self-discipline.
As Albert Schweitzer said, "The three most important ways to lead people are:… by example… by example… by example."
In short, when leaders strive for excellence, an organization can achieve excellence.
3. Hire the right people at the right time.
Even though it may seem obvious, I cannot stress enough how important it is to hire the right people for your team. That means hiring employees who care about your startup's mission and who will engage at work is ideal. As a result, these people will be your top net promoters and will sustain your growth.
According to Marc Benioff, Founder of Salesforce, "the secret to successful hiring is this: look for the people who want to change the world."
In addition, hire only the people you need. Another way to put it is to avoid over- or under-staffing. To keep them on board, make sure you have the budget to do so. After all, the idea of job insecurity is not appealing to anyone.
If you hire one person to do the work of two people, do not overburden them with responsibilities. You'll lose them if you don't.
4. Growing fast increases your employee turnover rate.
A company experiencing rapid growth may experience instability and uncertainty. Often, the original team becomes managers as they are split up, and new teams are formed.
The result? The workload is larger and more complex. Eventually, this can lead to feelings of anxiety and uncertainty. Using anxiety to your advantage is possible, such as helping you solve problems. When it becomes prolonged and intense, it interferes with daily life.
5. Make learning a priority.
Continuous learning should be encouraged. For example, you can enhance your team's professional development through online courses, in-person workshops, or mentorship.
It is also possible to provide them with challenging opportunities and guide them as necessary. In addition, instead of viewing mistakes as failures, promote a learning environment. Collaboration, feedback, and knowledge sharing are also important components of the process.
When you value learning, you generally encourage innovation, creativity, and excellence.
6. Provide your employees with flexibility.
There is no greater importance than family and health. Flexibility with work schedules is important to take care of both. An astounding 94% of employees want flexibility in their work schedules, according to a Slack survey.
An example of this might be giving someone the benefit of the doubt if they have to work from home to care for a sick child. You may also give your team the option of working from home two or three days a week. Or, you could let them set their own schedule.
7. Let go of your small ambitions.
Being a leader is more important than being a boss. In addition, cultivate leaders by giving them credit and rewarding them. And make sure you build up the right individuals so that your team can surpass you.
When a leader is generous, innovation and creativity thrive.
8. Remove "not in my job description" from their vocabulary.
There are times when employees are forced to do things that aren't part of their responsibilities. A true team player, however, is one who is able to roll up their sleeves and pitch in when a task requires teamwork.
There is no doubt that each person should have a specific responsibility. There are, however, times when these neat boundaries cannot be maintained.
Encourage your team to pull together and reward them for their efforts. Create a culture of helping others rather than standing back and watching the chaos unfold.
9. Establish clear expectations for performance.
Make sure all employees know what is expected of them. You can develop measurable goals and objectives aligned with the organization's vision and values. In addition, provide constructive feedback to employees regularly about these expectations.
And, again, encourage employees to strive for continuous improvement by rewarding achievements that demonstrate excellence.
10. Ensure accountability.
Accountability is crucial to achieving excellence. That means you should encourage your employees to take responsibility for their work and results. Build an accountability culture in which individuals take responsibility for their actions.
How can you accomplish this? You must hold employees accountable for meeting their commitments and delivering quality work. You should provide support and resources to help your employees understand the consequences of failing to meet expectations.
11. Be careful not to micromanage.
Don't micromanage your employees. Instead, trust them by granting them autonomy.
Basically, it means giving employees the flexibility to work in the way that works best for them. In your organization, this might mean allowing them to choose their work hours or setting their own deadlines for projects and tasks.
As a result, they will become more creative and productive. Additionally, you will have more time to devote to the things that are important to you or the business.
12. Don't just stand there…take action.
To be a great leader, one must grow personally and professionally. In the absence of vision, stagnation occurs.
Leading involves prioritizing and ensuring everyone on her team is on the same page. Remember, as a leader, you are always moving forward.
For instance, maybe you just read a book that helped you improve your communication skills. You could pass this information along to your team.
13. Communication and collaboration should be emphasized.
A culture of excellence requires an environment that is collaborative and open. Engage in cross-functional collaboration, and encourage knowledge sharing among team members. In order to communicate concerns, ideas, and suggestions by employees, they should be given a channel.
Also, actively listen to their feedback to involve them in the decision-making process. The higher the employee's sense of worth and empowerment, the more likely they will give their best effort.
14. Celebrate your successes.
The accomplishments of the team and the individual should be recognized and celebrated. By publicly recognizing and appreciating employees for their exceptional contributions, employees will feel pride and achievement.
In addition to celebrating individual achievements, an organization should also celebrate its collective achievements. To encourage others to do the same, sharing success stories and best practices regularly is important.
15. Be a pioneer.
You cannot build a culture of excellence if you settle for mediocrity. By doing this, leaders can create something unprecedented, break records, and achieve results that have never been achieved before.
In order to accomplish this, Eric Christopher suggests in Entrepreneur that you do the following:
Add a unique perspective to a product or service. "Meaningful innovation does not need to be based on outright invention," says innovation and strategy development expert Gabor George Burt. "Rather, there is an exhilarating shortcut. It is based on bold, new combinations of already existing components that simultaneously unlock heightened levels of consumer value and reduce costs."
Introduce a new industry in your area. It is highly likely that others will follow a successful business when it serves a new demographic or geographic area. It is generally these early pioneers who prioritize these underserved markets who achieve significant brand loyalty and achieve the greatest level of success.
Invest in sustainable business practices. Sustainable business practices have become many entrepreneurs' key tenant, or even the primary focus. In the startup world, everything from the Internet of Things devices for homeowners to pay increases to food delivery drivers who use electric or hybrid vehicles is being addressed.
FAQs
What is company culture?
Company culture is a set of shared values, attitudes, behaviors, and standards. Basically, it's about people's work experience and how that aligns with the external brand and messaging.
Ultimately, a company's culture determines what it's like to work there every day. As a result of good company culture, employees are engaged, committed, and excited to come to work every day. This includes new employees and leaders alike.
Cultures with clear expectations are healthy. Teams are expected to behave in certain ways, such as how they approach work, why it's important, and how they treat one another. Furthermore, the company's values and vision align with how they manifest in the workplace.
Why is company culture important?
For your business to thrive, you must first, ensure that your employees are happy. The culture of your company is crucial to ensuring a positive employee experience and a successful business.
A happy workforce. Those who feel closely aligned with the culture of their employer are likely to be more comfortable and happier at work.
Employees have a sense of belonging. Creating a sense of belonging within a company comes naturally when employees share similar beliefs, so a company's culture shouldn't dictate how a company hires.
Teams are more productive. A motivated and productive employee is one who shares the company's goals and values.
A good working relationship between employees and managers. Cohesive company cultures reduce conflict and increase collaboration by bringing managers and workers together.
Keeping employees on board. It is less expensive to hire and train new employees if employees feel a strong sense of belonging at a company.
Increased opportunity to attract qualified employees. You are more likely to find qualified employees who share your core values if your company's core values are more specific.
How do you build a company culture?
Would you like to improve the company culture in your organization? Start with your employees from the ground up. According to employees, a great workplace culture consists of six essential elements:
Purpose
Opportunity
Success
Appreciation
 Well-being
 Leadership
We call them talent magnets because they attract people to your organization and inspire them to do meaningful work. A thriving company culture can be built by focusing on these six areas and doing them well.
Ultimately, a great company culture is one that invests in its employees' success, happiness, and well-being. In addition to feeling better at work, the investment can also help employees advance in their careers.
What is a culture of excellence?
When you create a culture of excellence, you aim for excellence and do not settle for average results. By breaking records and achieving unprecedented results, we can create something that has never been created before.
To achieve this, leaders should prioritize the following characteristics:
Create a sense of meaning and purpose for employees.
Motivate employees to perform well.
Clearly define your goals.
Be open to growth, challenges, and change.
Embrace the pioneer mentality.
Image Credit: Belle Co; Pexels; Thank you!