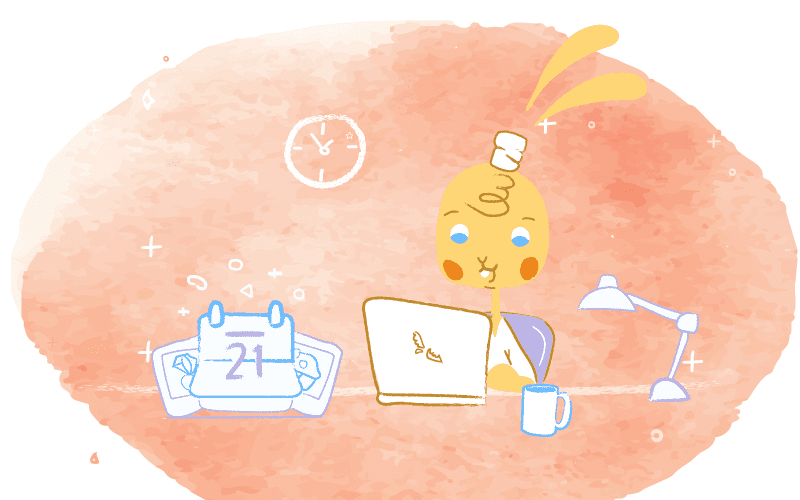 We all strive for striking a balance between work and home. It may seem like an impossible feat. But, it is possible if you're organized and have established clear boundaries. The best way to achieve these goals may be to separate your personal calendar from your business calendar.
Use the right calendar.
The first step you need to take is to find the right calendar that meets your specific needs. Ultimately, this comes down to deciding if you want to go paper or electronic — or both.
Although it may seem outdated, going old school does have its benefits. For starters, it gives you a quick visual reminder of what needs to get done since it can be placed on your wall, fridge, or desk. It also limits electronic notifications from distracting you, helps you better remember essential information, and allows you to record additional detail. Best of all, you can keep your business calendar at the office and your personal calendar at home. That may not sound like a big deal, but's a simple way to establish boundaries between your personal and professional lives.
There are also some drawbacks to relying on a paper calendar. Most notably, they're not as accessible as online calendars. As a consequence, you aren't able to view or manage your calendars whenever and wherever you want. That can lead to forgetting to add important dates or events or creating some scheduling conflicts. You may respond to a social invite even though you've already committed to a work obligation.
Additionally, it's much more convenient to share an online calendar with others. Most calendar apps allow you to share your calendar through email or an embedded link. Unless your colleagues, friends, or family are in the same location as your paper calendar, they can't see when you're available and when you're not.
If you decide to use an online calendar, pay close attention to the following areas:
Determine what to include and leave off your calendar.
Once you've found the right calendar tool, you now have to determine what information you want to add. The reason is that if you add too much information, your calendar will become cluttered and unmanageable. As such, here are the items that you should place in your calendar:
On the flip side, here are the things that you should not put onto your calendar.
Use color-coding.
One of the most potent and effective ways to organize your calendar is by assigning a specific color to a particular task or event. This way you can quickly glance at your schedule to see how your time is divided.
You can use any colors you like to represent all of your appointments, meetings, events, or tasks, but I'm a fan of chakra color-coding.
There are seven "chakras" that represent the wheels of energy following through the body. By assigning the appropriate colors that match specific energies, you'll have a more balanced and stress-free day. So, you would color-code your calendar as follows:
Create multiple calendars.
Some people prefer to only create one master calendar. This strategy is more convenient than switching between several different calendars and more accurate with fewer errors. It also avoids scheduling conflicts which means less rescheduling and disappointed people. It's much easier to stay organized with your plans.
At the same time, putting too much information could mean that your calendar becomes cluttered and more difficult to manage. It also helps avoid back-to-back appointments and tasks. And, perhaps most importantly, it doesn't allow colleagues and clients to see what you have planned outside of work since you're not sharing your personal calendar with them. Or, let everyone see your information and quit worrying what anyone thinks about what you're doing.
The good news is that pretty much every leading calendar app allows you to create more than one calendar easily. It should be noted, however, that you'll only be able to create new calendars through your web browser and not the app.
Keep your personal and professional lives separate.
Finally, if you truly want to separate your personal life from your professional, it's vital that you establish boundaries. Secure perimeters mean keeping your private life private — and work life stays at work. For example, you don't want to schedule personal responsibilities when you're supposed to be working. Sometimes this is unavoidable when there's an emergency. But you aren't supposed to pay your bills, make personal phone calls, or run errands while on the clock.
Additionally, to enrich your personal life, create and stick to "office hours" so that work isn't cutting into your personal life. For instance, if you've already made dinner plans with your best friend or committed to going to your child's rehearsal, then you shouldn't plan to attend a work event at the same date and time or respond immediately to work-related messages.