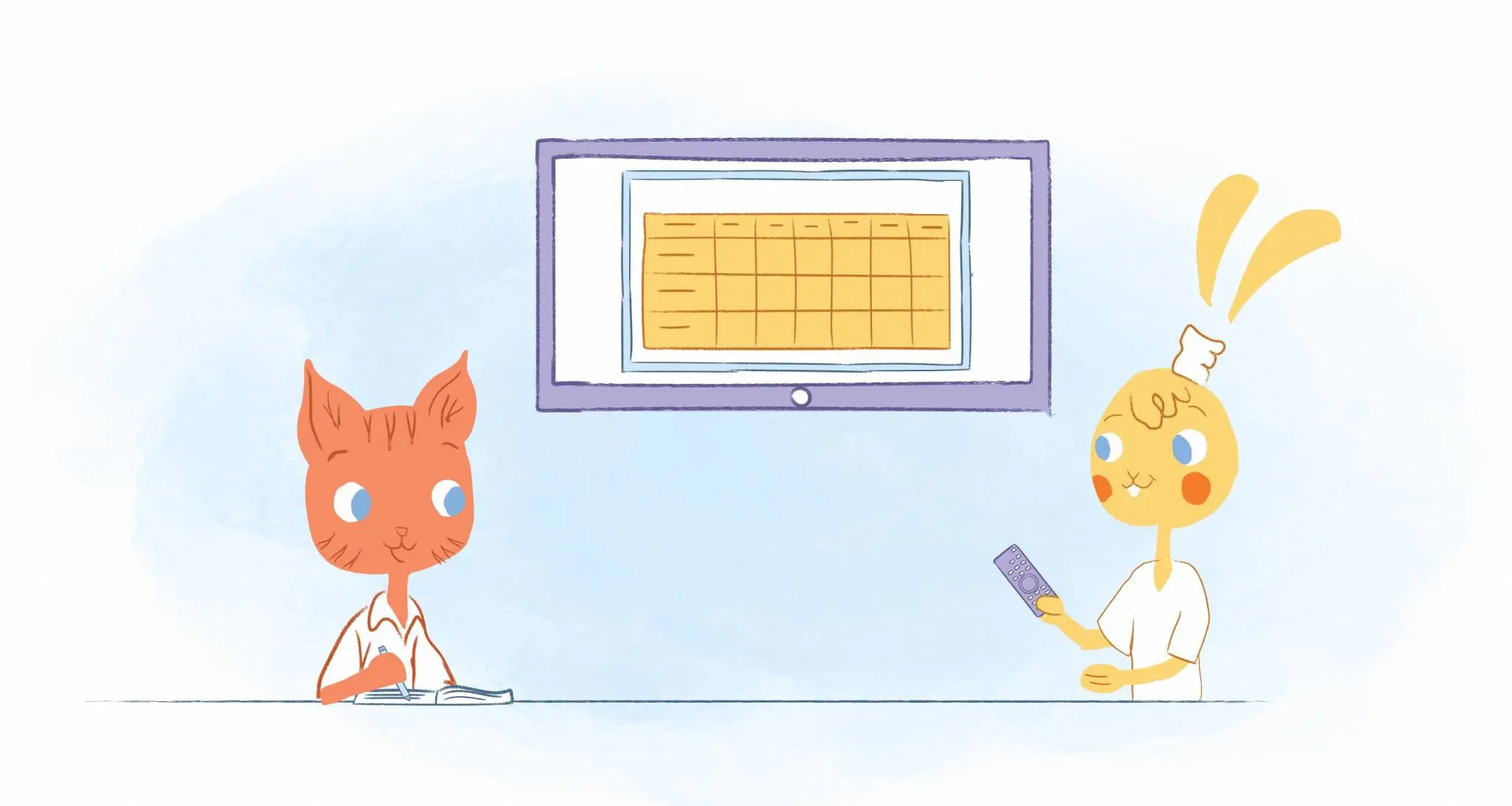 In order for your business to grow you need to surround yourself with the right team. However, this can be lengthy and complex process. This is due to tasks like sourcing candidates, recruiting efforts, phone screenings, and moving candidates through the interview process. That's not even taking into account the back-and-forth communications when the interview scheduling begins with your most ideal candidates.
That's why more and more organizations are turning to interview scheduling tools that can automate the scheduling process for them.
In this introductory guide, we'll explain what interview scheduling is, discuss the benefits of automated scheduling software, what to look for in interview scheduling software, and the best interview scheduling software currently on the market.
What is Interview Scheduling Software?
Interview scheduling software is considered secure.
This software is a cloud-based solutions that streamlines your organization's talent acquisition workload by:
Eliminating the back-and-forth emails and time-intensive phone calls between you and candidates. You simply share with the candidate a "Book Now" call to action button or URL link that takes the individual to an online scheduler.
The interviewed candidate can review your instructions, view available interview times, and schedule the interview. In this way everything is done without you ever having to pick up the phone, compose an email message, or stop by the hiring facility.
Sending automated email and text message reminders to candidates for upcoming interviews.
Providing online self‐scheduling so job candidates can schedule their own interviews whenever, and wherever they would like.
Advanced record‐keeping and reporting capabilities so that HR personnel and recruiters can view interview and candidate information from one centralized location instantly.
Scaling to fit your interviewing needs as your business grows.
Integrating with other web services that you're already, such as your online calendar.
The Benefits of Automating the Scheduling Process
Knowing that you already know what interview scheduling is — here's how this scheduling can benefit your organization.
Time and Money Savings
The main benefit of using interview scheduling software is that it essential automates the hiring process. As a result, it saves your organization a ton of time since HR personnel and recruiters spend less time dealing with phone scheduling, canceling, and rescheduling candidate interviews. Also, because there aren't as many voicemails, your team also doesn't have to spend the time returning calls to candidates.
There's also monetary savings since your staff can be focus on more pressing tasks. Additionally, there's no need to hire new administrative or support hires that are needed when managing the interview process.
You and your team will also spend less time managing records and compiling reports since the software stores all of this information in one convenient location. This means there's no need to keep separate spreadsheets, files and folders.
Reduces "No Shows"
Another perk is that there are fewer "no‐shows," with this system. These are the the candidates who miss their scheduled interview times. This could be because they forgot or wrote down the incorrect date and time. Because they receive automated reminders, these excuses are no longer valid.
Eliminates Errors
Interview scheduling also reduces common errors. These errors include such events as over‐bookings, double-booking, incorrect interview dates and times, and inaccurate candidate information.
If you're working with candidates in multiple time zones, interviewing software can eliminate any time zone confusion and scheduling errors since the software automatically adjusts to both the candidates' and interview team's locational timezones.
Facilitates Bulk Scheduling
When a self-service interview scheduling platform integrates with your company's applicant tracking system. It tracks multiple candidates, can self-select the interview times that work best for them. This essentially means that you can "set it and forget it" and line up as many interviews as you would like without any scheduling conflicts.
This control on scheduling conflicts can come in handy. You may be in an industry, such as retail or call centers, that are looking to fill a large number of positions.
Simplifies event-based recruiting
If you're looking for candidates at a job fair, then interview scheduling software can reduce the administrative burden that often comes with event-based recruiting. Software can schedule and keep track of your entire agenda for you. This software will show your available meeting slots. This way candidates can schedule meetings in advance for their own convenience, as well.
Reduces Candidate Turnover
By allowing candidates to schedule interviews faster, you're able to meet with and vet a number of potential employees more quickly than you otherwise would be able to do. This means you can send your future employee an offer before another organization does.
Allows You to Dedicate More Time to Recruitment Marketing
After interviews have been scheduled, talent acquisition teams can shift their focus the number towards recruitment marketing efforts. This includes a structured candidate communication program containing:
The creation of a realistic job description.
Acknowledging each application that's been submitted.
Guiding applicants through the hiring process.
Communicating with candidates almost instantly.
Giving a chance for candidates to provide feedback.
What to Look for in Interview Scheduling Software
Are you ready to invest in interview scheduling software? Here's some considerations when comparing the numerous options currently on the market.
The leading interview scheduling software should always come with the following basic features:
Automated interview scheduling. This will trigger automated actions and messages depending on where the candidate is in the interview process.
Calendar management: You should be able to create and/or update interview times on your calendars. The calendar will then automatically be synced across all calendars like iCal, Google Calendar, or Microsoft Outlook. Key stakeholders will all be notified automatically.
Automatic reminders: Reminders are triggered and automatically sent out to all all parties involved prior to an interview.
Meeting room booking: Organizers should be permitted to specify and book specific meeting rooms. These will be listed in your calendar under your personal choices.
Device syncing: Any new interview, update, or note should be automatically synced across all of your devices.
Availability preferences: Organizers and interviewers should be allowed to set availability and block off unavailable times.
Besides the key features listed, you also should consider the number of team members allowed to use the software. Some platforms set a fixed price for a specific number of employees — while others will charge per user. If you have a larger team involved with the interviewing process, you need to know how many users are allowed to use the platform.
Most software is capable of handling one-on-one meetings. But, you may also need a solution that can accommodate various types of interview formats. This includes not only one-on-ones, but all group interviews, back-to-back interviews, and round robin scenarios that are based around who's available.
Finally, here are some additional features you should look for in interview scheduling software:
Being able for you or the candidate to easily reschedule an interview.
Having the option to demo the product before purchasing it.
Customer support through both live support and online resources.
Providing metrics, such as interview volume and funnel analysis.
Security. The solution should be using the latest security measures and practices.
Best Interview Scheduling Software
While not designed just solely for interview scheduling, Calendar is an innovative scheduling app that eliminates those tedious back-and-forth communications when booking a time slot.
Simply share your calendar through an embedded link or email. The other other party, in this case a potential candidate, picks an available time that works best for them. Once a date and time has been set, the event is added to both to everyone's calendar.
Because Calendar can harness the power of machine learning it can also make smart suggestions on when, where, and how your meetings should take place. In other words, if you're using strictly for interview scheduling, the app will pick-up on this and will automatically recommend when and where you should conduct upcoming interviews.
Calendar is free to use and this software syncs with most of the popular online calendars, including Google Calendar, Microsoft Outlook, and Apple Calendar.
Spark Hire comes with the features you'd expect in an online interview scheduling platform. For example, candidates can seamlessly book an interview with organization based on your availability. It also integrates with Google, iCloud, Outlook.com, Exchange, and Office365 and allows you to schedule interviews in bulk.
Unlike most other software, however, Spark differentiates itself because it's actually a video interviewing platform. This means that you can schedule a one-on-one interview with a candidate anywhere in the world in real-time. There's also some additional features like allowing candidates to self-record answers in advance, record interviews, and rate and comment each interview.
Spark Hire plans start at $99/month.
If you're looking for a no-frills interview scheduling platform, then Doodle is probably your best bet. If the interview will include a group of people like a Human Resources representative, manager, and possibly co-workers this app can help you sort that out.
The free version allows you to compare the availability for you, and the candidate by selecting dates and locations and inviting others to select their preferences. Even if they don't' have an account they can still participate in the poll. After the votes are in you can add the interview to your calendar.
The Premium comes with additional features like being able to brand your own surveys. You are also able to request participants' email addresses, mailing addresses, or phone numbers.
For enterprise or multinational companies, Yello is an award-winning and all-in-one talent acquisition software. Designed with you in-mind, it's packed with a robust set of features that allow you to:
Automate interview scheduling.
Nurture, track, and engage a deeper talentpool.
Evaluate candidates more quickly so you can reduce candidate turnover.
Encourage your employees to refer potential candidates.
Conduct video interviews.
Create replicable processes so that all of your recruiting events run smoothly.
There's also live 24/7 support if you have any questions or concerns.
With ScheduleOnce you can streamline your candidate screening. This way you can narrow down your extensive list of candidates into a smaller pool. The software achieves this by scheduling a brief phone call with the candidate before scheduling an interview. If you believe they'd be a good fit, you can then send the candidate an email containing a link to a personalized booking page.
After an interview has been scheduled, you and the candidate are notified and the appointment is automatically added to all parties' calendars and notifications will be sent via email or SMS.
Besides one-on-one interviews, you can also use ScheduleOnce to coordinate panel interviews and schedule multi-session interviews. If you have an upcoming job fair, you can use the software for candidates to book an appointment with in advance.
Interviewer Assistant
Designed specifically for recruiters, Interview Assistant allows you to easily and quickly create an interview in just three steps. An invite to the interview is sent to candidates via email. If they accept, they can self-schedule an interview from available interview times and dates.
Additional features include being able to send out mass reminders, attach job descriptions, track who has not scheduled an interview time, and multiple time zone management.
Following a 30-day free trial, pricing for Interview Assistant starts at $100/annually.
GoodTime
Like other quality interview scheduling software is GoodTime. This software allows candidates to select a date and time for an interview from their smartphone or desktop. However, GoodTime goes a step further by also including features like:
The ability to select interview preferences. This may include scheduling interviews only on Mondays and Wednesdays after 10am.
Create and send customized email and SMS reminders.
Time zone management.
Segmenting interviews by skill and training status.
Automatically selecting and booking the best rooms for interviews.
Being able to assign interviews to specific team members so that you can lighten your workload.
Allowing candidates to reschedule without contacting your team.
Producing data like interview volume and funnel analysis.
Appointment Plus facilitates 24/7 candidate self-scheduling.
Whether you're a startup, small business, or a Fortune 500 member. There's also standard features like automated email notifications and text reminders and integrations with Google, MailChimp, Constant Contact, and iContact.
Appointment Plus also comes equipped with robust rebooting features that can display everything from no-shows to appointment history. You can also use the software to promote openings on social media.
If you ever want scheduling software that's tailored fit to meet your needs, you can use the Scheduling Cloud API to do customize the platform as much as you need.
Pricing starts at $49/month.
ConveyIQ
Whether you need to book one-on-one, group, or back-to-back interview, ConveyIQ eliminates those back-and-forth communications by automating your interview scheduling. You can also use the platform to send the right email or text to the right candidate at the right time, like reminders or follow-ups.
There's also digital interviewing capabilities so that you can send key questions to candidates via on-demand text or video interviewing. There's also ConveyIQ Analytics which can be used to measure any metrics that you're set.
The software also provides an Applicant Tracking System (ATS) and a variety of candidate relationship tools that keep candidates engaged.
If you're looking for a straightforward tool to schedule interviews, then the appropriately named Interview Schedule is one of your best options.
It automates the scheduling process by integrating with your calendar or ATS so that interviewees can self-schedule an interview. You can specify panel interviewers, durations, start times and resolve any meeting conflicts.
You can sign up for your free trial for Interview Schedule to make sure that it fits your needs.
TimeTrap is another option you could use if you're in need of a web scheduler. However, it's also jam packed with features ranging from:
24/7 online booking.
Customizable booking forms.
Automated appointment waitlists.
Email and text reminders.
Time zone support.
Repeating appointments.
Multiple locations.
Exportable list views.
Intelligent time travel.
Scheduler embed codes.
2-way sync with Google, Outlook, iCal, Office 365, and Live Exchange.
You can also use TimeTrap if you're an appoint-based business where you can even accept payments for your services.
If you're working alone, TimeTrap is free, but if you have team then plans start at $17.95/month.
Finally, if you're on LinkedIn and want to connect with potential candidates there, then why not use it's Scheduler?
With the LinkedIn Scheduler you can schedule interviews in three simple steps:
Sync Scheduler to your Office 365 or Google calendar. Scheduler will automatically set your availability for interview times. If you calendar your changes, it will update automatically.
Share your calendar in your InMail outreach so that can schedule, or reschedule, screenings on their phone or desktop.
You can then view your upcoming interviews through a real-time list of scheduled screenings on your synced calendar.