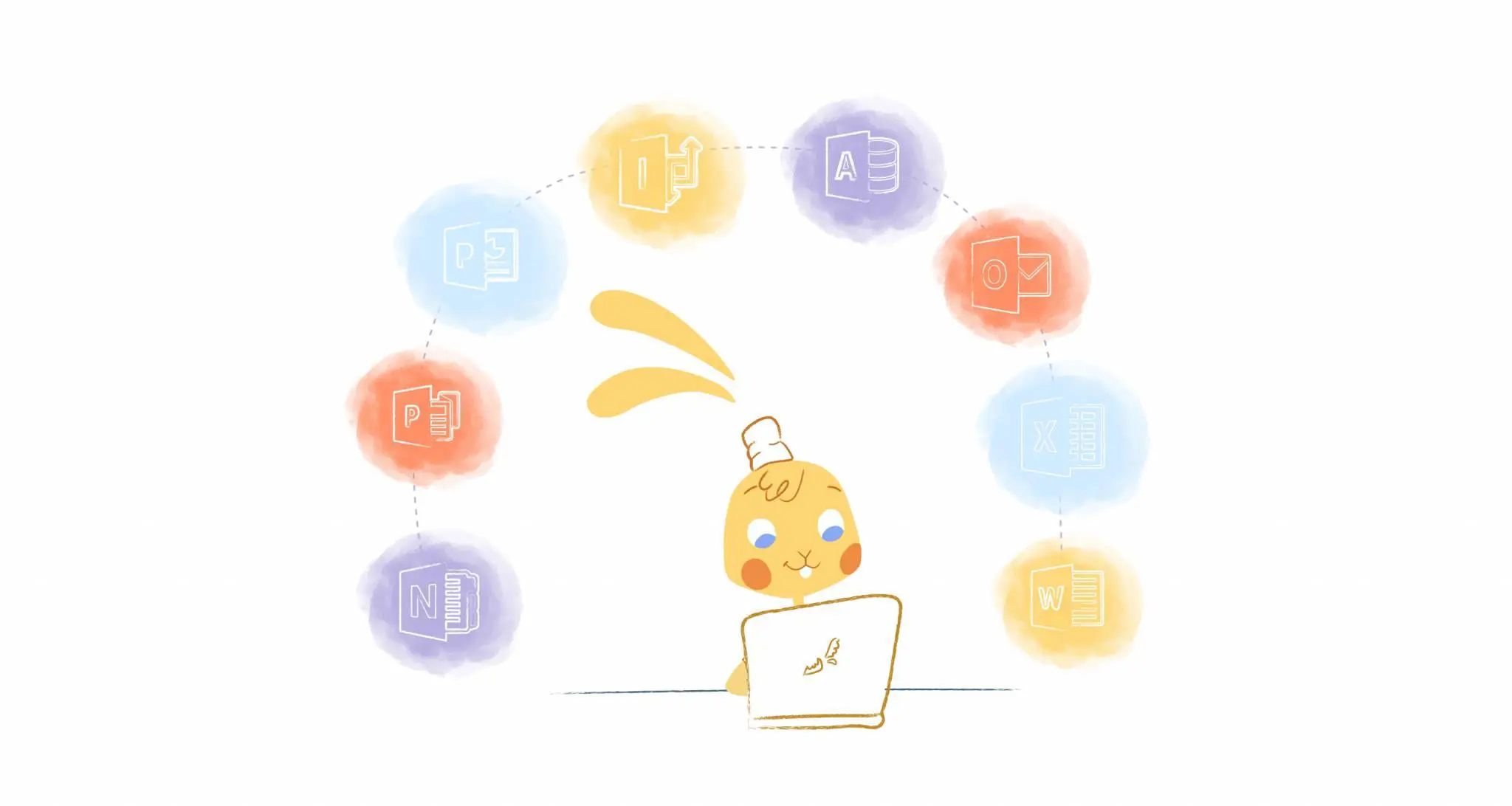 As someone who's been working from home for the past 2.5 years, I can vouch for those who claim it's pretty awesome. Being able to wake up, get dressed (or not) and literally walk to your desk and start working has many perks.
Avoiding commuter traffic and the temptation to stop by a Starbucks or Dunkin Donuts on your way in to work is also another great benefit. However, something most people don't talk about are the drawbacks of working from home.
It's not always so easy to get out of bed and start being productive. There are so many distractions in your home and it's hard to realize them until you start working from home.
There are times when you might find that working at an office allows you to be more productive than you would be at home. If you want to work from home and still be insanely productive, the key is to optimize your schedule and set up a work from home office for maximum productivity. Here are a few easy ways to improve your work from home office.
Choose Your Space Carefully
Most people use a spare bedroom to serve as their work from home office. It's ideal because you can have your own dedicated space and be able to spread out as you wish and close the door when you really need to focus.
Your home office doesn't automatically have to be a spare room, however. If you have space in your basement or attic, that can serve as an ideal home office space.
I actually chose to use my spare room as a guest room instead and I don't have a home office in an enclosed room. Instead, I've created an 'office nook' in my family room. I love the space because it's near a window so I get plenty of light and it simply feels like my workspace.
One thing I'd recommend against is using your bedroom as an office space. Feel free to use any other area of your home as a dedicated office space but you want to be able to separate from your work when needed and if you primarily work in your bedroom or at your kitchen table, this can make it difficult to decompress and get out of work mode.
Make Sure Your Space is Accessible and Has Plenty of Lighting
You want to make sure your work from home office is easily accessible to certain tools and resources you may need. Depending on the type of work you do, you may need specific tools and materials to help you do your job.
Since I work primarily online, I made sure my desk was near a power outlet and in a location of the home that has an excellent WiFi connection.
Lighting is also important. Even if you think you work well in dim light environments, it's probably not great for productivity unless you need to work in the dark to get your job done.
Make sure you have tons of great lighting whether it's natural light or quality lighting that you purchase. I have a few studio lights that I use for my office nook when I'm working later in the day and need some light. Getting a desk lamp from Target or Walmart should work fine as well.
Add Your Own Personal Touches For Motivation
Now it's time for the fun part, decorating. You want your office space to motivate you to work efficiently. Feel free to add certain pieces and decor that make you feel motivated and excited to work in your office space for several hours.
You can even look at Pinterest for inspiration and ideas. Personally, I like quote images, candles, and organizers. I also like a modern white desk as it helps me feel clean and organized. I have a few special coffee mugs and other utensils and items that make my office space appear professional and cozy.
Keeping my workspace clean and organized is also important to me as it help declutter my mind as well. My office space is probably not Instagram worthy by any means, but it doesn't have to be. Just add in the things you like. If you're a music fan, you may want to frame a few of your favorite records on the wall by your desk.
Travel enthusiasts can put up pictures of their favorite trips or bucket list destinations. Focus on your emotions when adding personal touches. Once you design an office space that reflects your personality, goals, and preferences, you'll feel more eager to spend time there and get things done.
Create a Space That Helps You Avoid Distractions
To set up a work from home office for maximum productivity, make sure you are creating a space that allows you to repel distractions easily. For example, my desk is near a window, but I'm not sitting directly in front of the window.
There's a wall directly in front of my task and the window is nearby and off to the left. If I want to get up, take a quick break  and look out the window I can. However, I'm not giving myself the opportunity to get distracted regularly by peering out the window to watch what's going on outside.
I also have a desk that sits pretty high up so my pets can't get to me while I'm working. I have an amazing cat and dog, but they will both take the opportunity to hop in my lap and distract me from work if they can. This is nearly impossible with the type of desk I have.
You may want to set up your office space in a quiet area of your house where you won't be distracted by random noises and sounds. Try not to place a TV in your home office so you don't feel tempted to turn it on during the workday. No matter where your office is in your home, you can make it a phone free zone for a few hours per day and you really focus on the task at hand.
Final Word
Having a dedicated space to work when you're at home is so important. You can set up a work from home office for maximum productivity in just a few steps. Ask yourself where you'll feel most productive, what supplies or items you need to be surrounded by, and how your office space will help you eliminate distractions so you can get more done.
Do you work from home? If so, how does your home office help you stay focused?