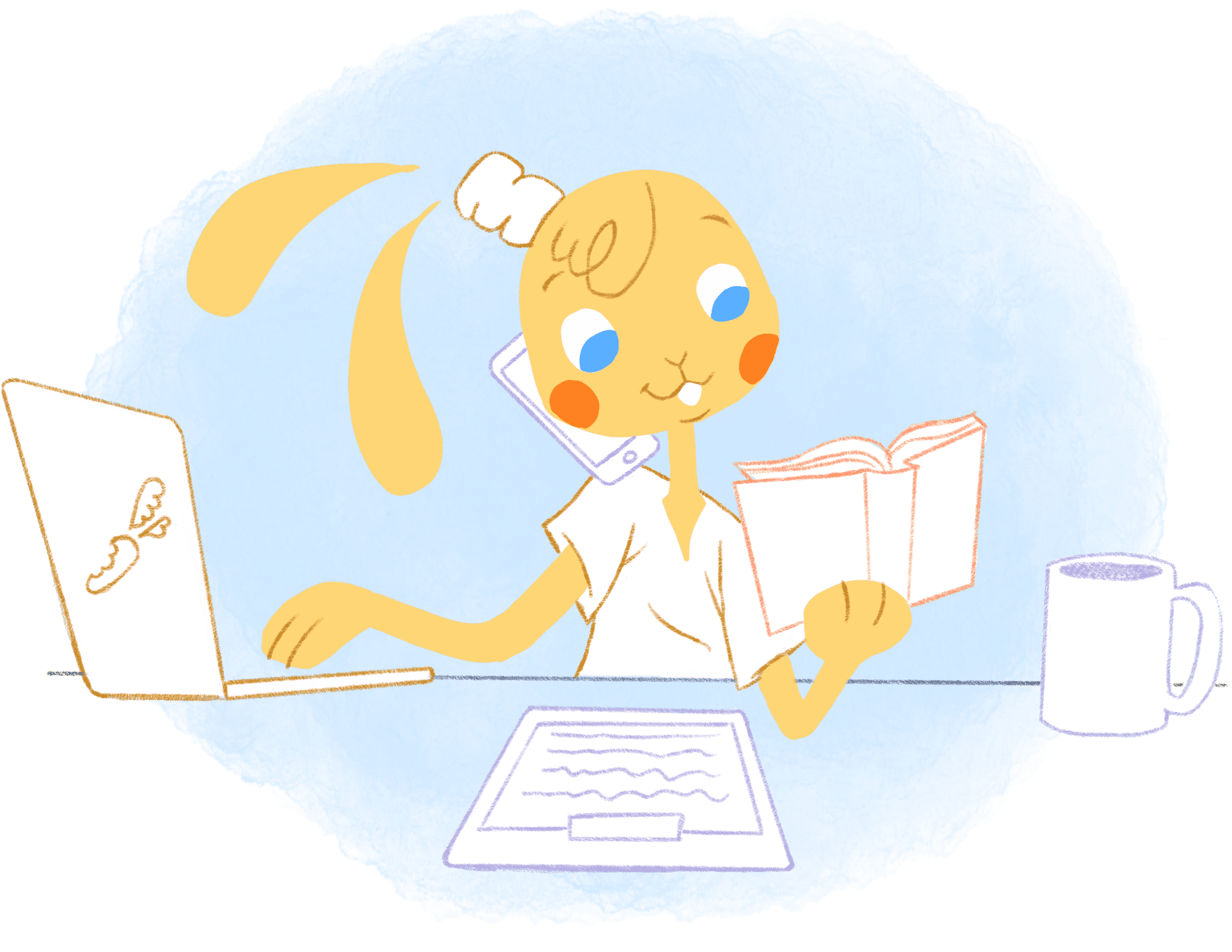 Full transparency here. When I spend an entire day researching and writing content, the last thing I want to do is look at another written word. It helps to get off the computer and have an actual book in my hand. I love the feel, the smell, and the look of books. Books line several walls in my home — floor to ceiling. Reading rocks, reading can be your whole world, and reading will change your life. But, find a new book to read and you'll find an opportunity.
Getting lost in a book has always been a favorite hobby of mine since I was a kid. I attribute this to both my mother and father's insatiable reading habits — and my school principal grammy. As I got older though I found that reading had a positive impact on my life.
But, don't just take my word for it. Research shows that reading has the ability to:
Strengthen your brain.
Increase your ability to emphasize.
Builds your vocabulary.
Slow down age-related cognitive decline.
Alleviate depressive symptoms.
Prepare you for a good night's rest.
You'll have something interesting to say.
Moreover, reading daily can expand your knowledge, bolster analytical skills, and improve your focus. It can also assist in short-term memory recall, challenges our perspectives, and dares us to grow.
In short, reading is without question one of the best ways to spend your downtime. I mean there aren't too many other activities that can progress you personally and professionally. But, what books should you actually read?
What you read is really up to you — and you shouldn't feel concerned about any type of reading. The reason being is that different books serve different purposes. Just read. If you are reading some Sci-Fi book — you will still garner business principles. Whatever knowledge you are working on will be expanded with any type of reading.
Fiction books, for example, are perfect for when you want to unwind and temporarily escape reality. Additionally, research in neuroscience suggests that "reading literary fiction helps people develop empathy, the theory of mind, and critical thinking," writes Christine Seifert for HBR.
I'm personally also a fan of biographies. They can be inspiring and provide insights on how people overcame challenges and mistakes. Also, I'm a patsy for anything that can advance my career — especially books that can help me discover new opportunities.
However, before making the time commitment, I use the following techniques to help narrow down the reading choices.
Focus on a specific topic or author.
I know that you may think that this is an obvious tip. But, I think it's so glaring that it's overlooked.
When beginning your search, focus on the topic that you find interesting. Even better, look for selections in areas where you're weak. For example, if creativity isn't your strong suit, you might want to pick-up "Creavitiy Inc." by Ed Catmull and Amy Wallace. If you're looking to build upon your soft skills, then Amy Cuddy's "Presence" is worth reading.
Authors can also be a great focal point when searching for new books. Why? They just so happen to be experts in their field. Or, you're a fan of their work. For me, when it comes to habits, I turn to Charles Duhigg. As for productivity and time management, Laura Vanderkam is my go-to-source.
Visit your local bookstore or library.
While sites like Amazon have made it convenient for shopping, and the price point is often right, they have one major drawback. You aren't able to pick the brains of people who can steer in the right direction.
Yes. I know that there are reviews online. You can even ask questions from a virtual community. But, despite this, nothing beats an in-person interaction.
Besides, your local bookstore or library provides you the opportunity to tangible flip through a book. That might not seel all that important. It does give you a chance to make sure that the book is exactly what you've been searching for.
Ask for referrals.
In addition to the suggestions that you may receive from a bookstore or library, you can also turn to friends, family, mentors, or colleagues. Because these individuals have a better grasp of your interests and needs they may be the best sources when it comes to new reading selections.
Another perk? They may be willing to lend you the book. Not only does that save you a couple of bucks, but you also won't feel as guilty if it's not to your liking. In other words, no harm no foul.
There also online referrals on Quora and Reddit as well.
Join a book club.
Piggybacking off that last point, you could even start your own book club. Personally, this is a solid way of motivating you to read more frequently. And, it can also fortify your relationships. Now you have something to discuss and connect with that's outside of shallow conversations.
For example, maybe through your organization's book club, you discovered that a majority of your team has an interest in developing leadership skills. Knowing this, you could provide team-building skills focused on this area.
You can also your local community for book group meetings or join a virtual book club. In addition to getting book recommendations, it also fosters a sense of community. And, there's certainly needed in a post-COVID-19 world.
Checkout book recommendation sites.
Have your book recommendation well run dry? If so, you should certainly visit online web tools that will calculate recommendations on factors like the author, topic, or personal preferences.
Some sites worth exploring are:
Avoid best-sellers, stick with the classics.
You may be scratching your head at this one. But, here's the truth. Just because a book is a best-seller doesn't mean that it's worth your time. Usually,best-sellers reach the top of the charts because they have a stellar advertising campaign or written by someone who is widely popular.
Instead, stick with the timeless classics. I mean there's a reason why people still consider Dale Carnegie's "How To Win Friends and Influence People" a must-read — even though it was published in 1936. It remains just as relevant.
"Carnegie's ideas about the importance of emotional intelligence and positivity are, perhaps, more apt than ever for the uncertainties of the modern freelance market," opines Jessica Weisberg in The New Yorker. "Jobs are changing; careers that don't exist today will be in demand a decade from now," she adds. "The modern worker of the post-Fordist era has to be easy to work with and open to change."
Look at recommended reading lists.
And, finally, take a look at lists put together by trusted sources. Examples would be the 100 Good Books to Read by James Clear, Bill Gates' annual recommendations, or the recommendations complied over at TED Ideas.
Need more lists? Well, pardon the shameless plug, but we also have some useful book lists here at Calendar that you should also investigate, including: