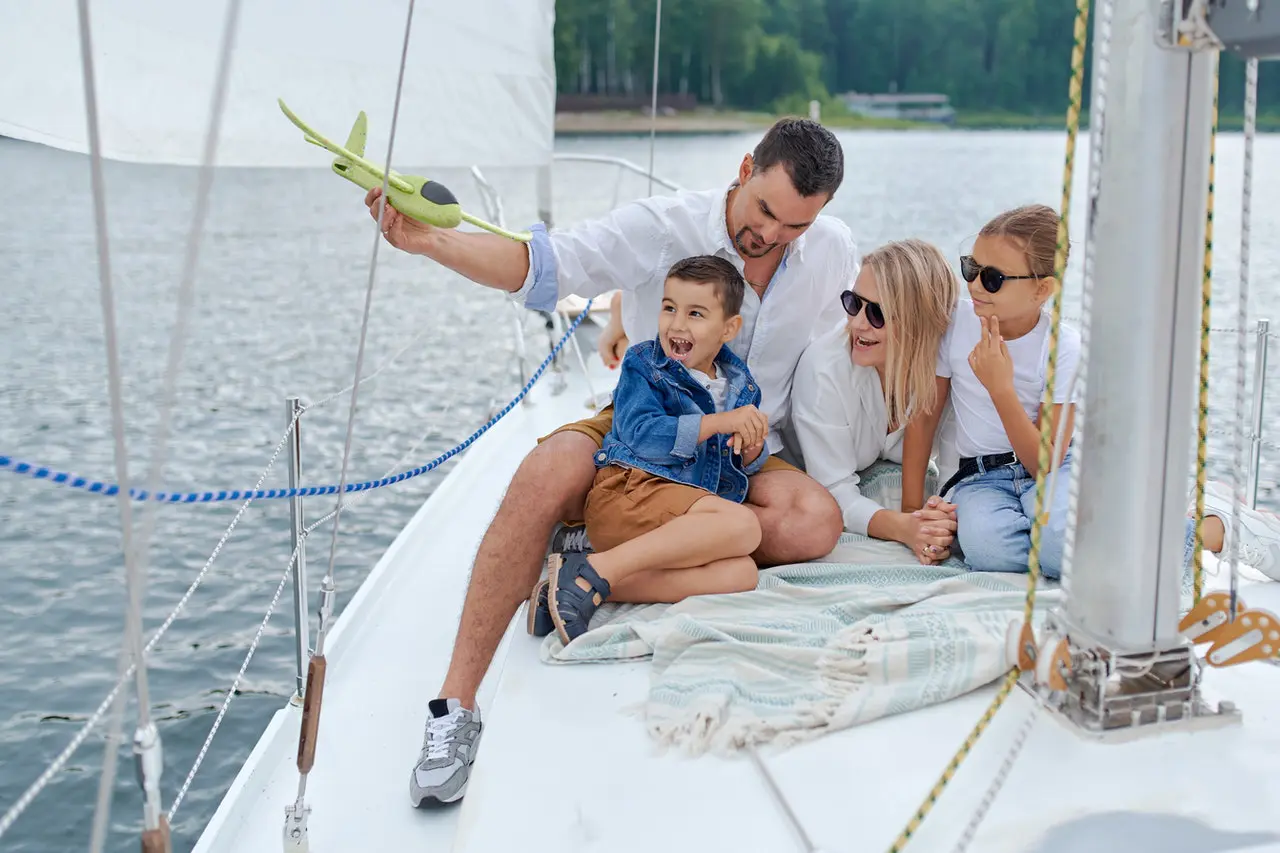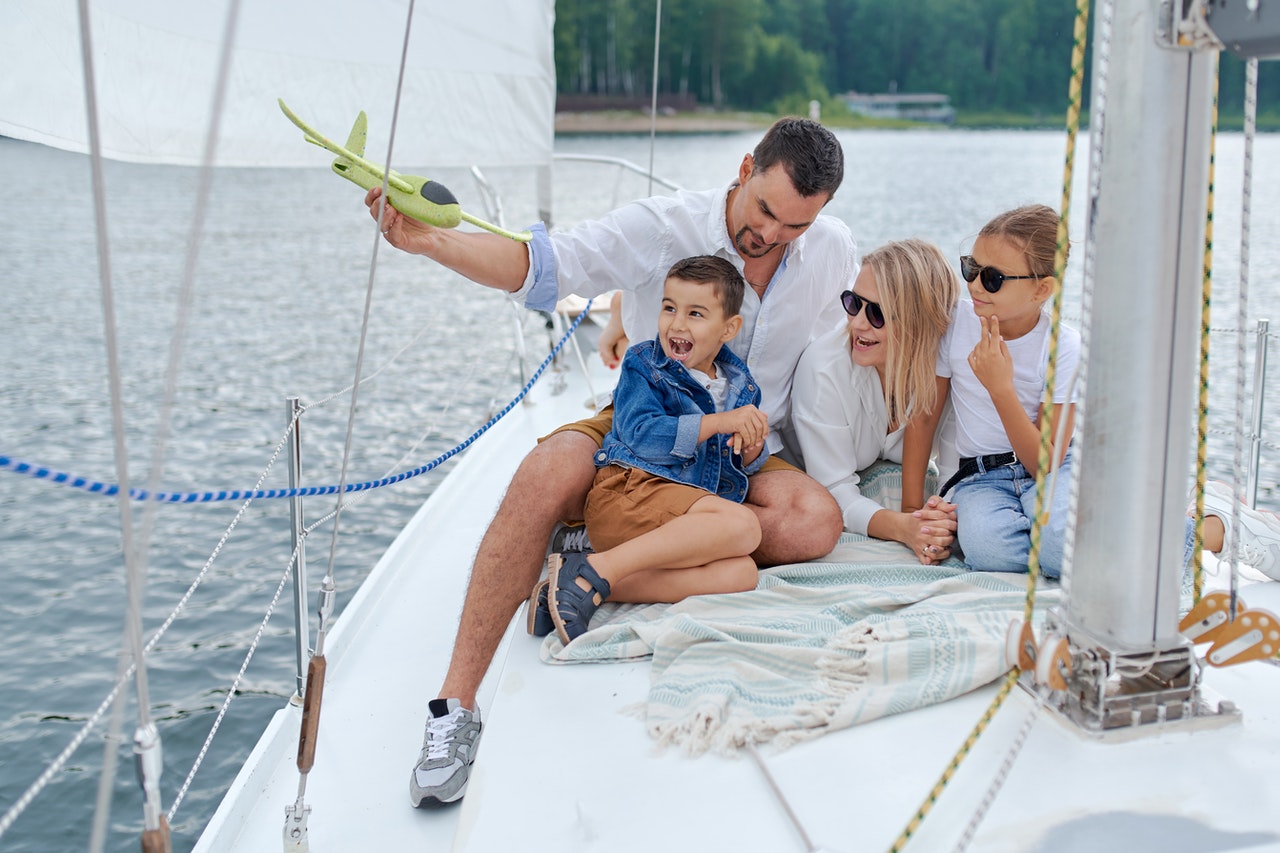 Last summer's COVID-19 put a wrench in various summer programs for kids. This summer, keep your kids from feeling cheated by COVID, by using an online calendar like AnyDo Calendar or ClickUp Calendar to plan ahead with wonderful activities and events. Even if you are working full-time — if you do the planning and find the activities — other parents will help you and you'll be in for a great summer!
As a side note — for your children's future success — teach your children about using a Calendar. Show them how planning and execution on that plan can make for a great and interesting life.
Although you can't predict the future, you can prepare for it. Especially if you plan on participating as an instructor, you'll need your calendar to make sure your kids' programs go off without a hitch.
I've found kids' summer activities go quite well if you, as the parent, make a great schedule on your Calendar. Then, pair your children up with other neighborhood kids, by age, and enlist the help of other parents for driving, waiting and pick-up.
If you find all the cool stuff now, know the times and dates and all information — other parents are happy to do their part by letting their kid join your child and they'll help you with taxi service, pickup and drop off. (I always ask that one parent stay unless it's all day. Most are willing to make this effort —  and it really is a blast!
Activities for Summer's Calendar
Help your kids participate in summer activities the right way if you want to teach your children entrepreneurship — one of the best ways to teach them to use a Calendar.
Suppose you want to teach your children how to run their school lives — plot a course and following through this summer.
The main idea is to show them the plan — stick to the plan — work the plan. These ten summer programs require a little legwork on your part — but the rewards are worth it.
1. Swim Classes
Learning how to swim helps kids get the most out of summer pool parties. Enrolling them in swim classes is an effective way to get them comfortable in the water. By the time next summer rolls around, physical development might naturally make your kids better swimmers.
Before signing up for swim classes again, consider scheduling a swim evaluation in your online calendar. An assessment can be done at an indoor pool before summer hits to help you understand where your kid's skills stand.
Swimming is one of the most impactful activities you can help your kids learn. It teaches many skills that are needed in life—listening, for one, following directions for another. Swimming lessons should be a staple of the summer — every year — for your children.
2 Sports Camps
Sports camps are a great way to keep your kids active and in shape. A whole range of sports cater to every interest and ability.
Summer sports camps offer leadership opportunities and help kids make new friends. Leagues help your child understand what healthy competition looks like. Sports camps let your children try several different sports. Your locale community center is a great place to start.
Your child can experience swimming, rock climbing, volleyball, baseball, and get the basics for many more sports at a community center.
As kids grow up, their summer sports schedules will change. Keep your online calendar handy to keep track of the different timelines. But let them try and understand the rules for many sports.
3. Dance Classes
Dance programs are another fun way for kids to stay fit. But they require a bit of planning: Practices, recitals, and one-on-one sessions with the teacher add up.
Recitals, in particular, deserve a place in your online calendar. Attending the performances shows your kids that you love and support them. Make sure you've got front row seats when possible.
4. Summer School
Summer school reminds kids just how fun learning can be. Find a summer school that is learning new tech, if possible. Because COVID-19 made some school issues come to the forefront, expect to fill gaps with some summer lessons.
You can use your online calendar to develop a home summer school program based on your experiences. Speak with your children's teachers about which topics and activities would be best to include.
My only caution here is to make sure that you don't get an excessive disciplinarian that is running the summer school (yeah, one of my kids got a broken arm from a disciplinarian at day camp).
Also — I take time to check out your chosen summer school and camps — making sure that no troubled kids are there. Make school really fun — and don't have your child in anything that is remedial: think new stuff, new knowledge, new tech, new fun — that's what you'll want to search for. Most local city Rec. Centers have a great variety of offerings.
Find a summer school class (or online stuff to and to your summer Calendar) that sets your child up to feel like they appear smarter (and they will). Try to find something your child is really excited about — like specialized knowledge (coding, math tricks, test-taking how-to's, art, and graphics with your new iPad.
You can even hire a high school student to teach your kid (and a few neighbor kids) — something really high-tech (yes, mom or dad should sit in the class). Call your local high school now before they break for summer!
The Apple store does some great classes (especially with the iPad) if your kid is one that will listen and not have to be monitored too much. (Apple even does an art class on the iPad for adults — but go with, and take your older child. This class is a primo experience.)
5. Outdoor Camps
There are so many different kinds of summer camps (this link has activities by age and grade). Church camps and scouting groups invariably do something fun during the summer. The success of these events is due to the extensive preparation put into programs.
If your kid plans to participate, why not volunteer to help with some of the planning? Reach out to the camp's leadership team, ask for key dates, and record them in your online calendar—set reminders on your Calendar — you might need to stay on top of deadlines.
There are lovely, professional outdoor camps available, also. I like the ones that hit the copper mine, the planetarium, the zoo, the water treatment plant, hiking in your local hiking areas, an aquarium, the beach, or lake, maybe a theater, ballet, symphony experience. All of these are available during the day on the weekend. Most cities have kid-friendly attractions — look online.
6. Book Clubs
Libraries host all sorts of fun activities for kids to continue learning throughout the summer. Reading programs are especially popular, with goals to meet and prizes to win.
As soon as your library's summer events are scheduled, plug them into your online calendar. Another scheduled library day with a few hours, or even a half-day in the library each week, will do more for your kids than you may guess.
Let them read what they want, use computers, sit on the children's furniture, ask what questions they want of the librarian in the children's section — and be reasonably free in the library.
You can also schedule out a day every two weeks to make a trip to the library during the school year and all summer. Giving your kids more time around books is the way to give a lifetime with the joy of reading.
7. Museum Programs
Another great summer learning experience is going to the local museum. Museums give kids a behind-the-scenes look at science, art, or history, replete with artifacts to drive home the ideas.
Museums are open year-round, but many offer specialized summer kids' programs. If you can't find any in your area, inquire about leading one yourself. Carve out at least a week in your online calendar to do so. Chances are, they'd appreciate the help. Think dinosaurs, stars, telescope how-tos and science.
8. Art Classes.  
One of many fun summer classes communities offer is art classes for all ages. Learning to paint, make pottery, or woodwork are crafty ways to enjoy the summer months. Once school is back in session and life gets busy, art classes may have to be put on hold.
Use your online Calendar to help your kid keep up their art hobby. For example, you can set a recurring calendar event to challenge them to make a new project each week. Creating a new art project is an excellent way to release stress, think about other things, and helps kids see that they can do many, many things.
If you need some art projects that you can do at home — grab a cub scout manual. The cub scout manual is full of entertaining, unusual ideas of stuff to make. Your local craft store will often have fun projects kids can do in the store — or at home.
9. County Fairs
Annual county fairs are held all over the nation as a summer tradition for a good reason. Delicious food, exciting rides, and an old-time atmosphere that attracts thousands of attendees every year.
Fair dates are announced months or years ahead of time because these events are such undertakings. If you want to take part, planning events can be added to your online calendar. I always let the kids take a friend if the summer has gone well.
There are many ways you can participate in your local fair. You can get your kids involved in 4-H and FFA programs or line up a job for them to work at one of the many booths.
As a bonus, attend your local amusement park.
10. Family Reunions
There's not much better fun than spending a summer weekend with family. Throw the last hurrah for everyone this summer, and give them a concrete date for the summer's family reunion. Keep the reunion going, but make it fun.
The best way to get a yearly reunion started is by hosting the reunion yourself. Yes, it takes a lot of coordination, but the effort is very worth it. Online calendars can be shared, so as soon as your next family reunion ends, you can put your heads together to start planning a fresh one.
Conclusion
Summer programs give kids the best of many worlds — with structure and fun being the keywords. Although it's disappointing when summer comes to a close, enjoy your summer like never before, and use your online calendar to make it the best ever.
Top image Credit: tatiana twinslol, pexels, thank you!