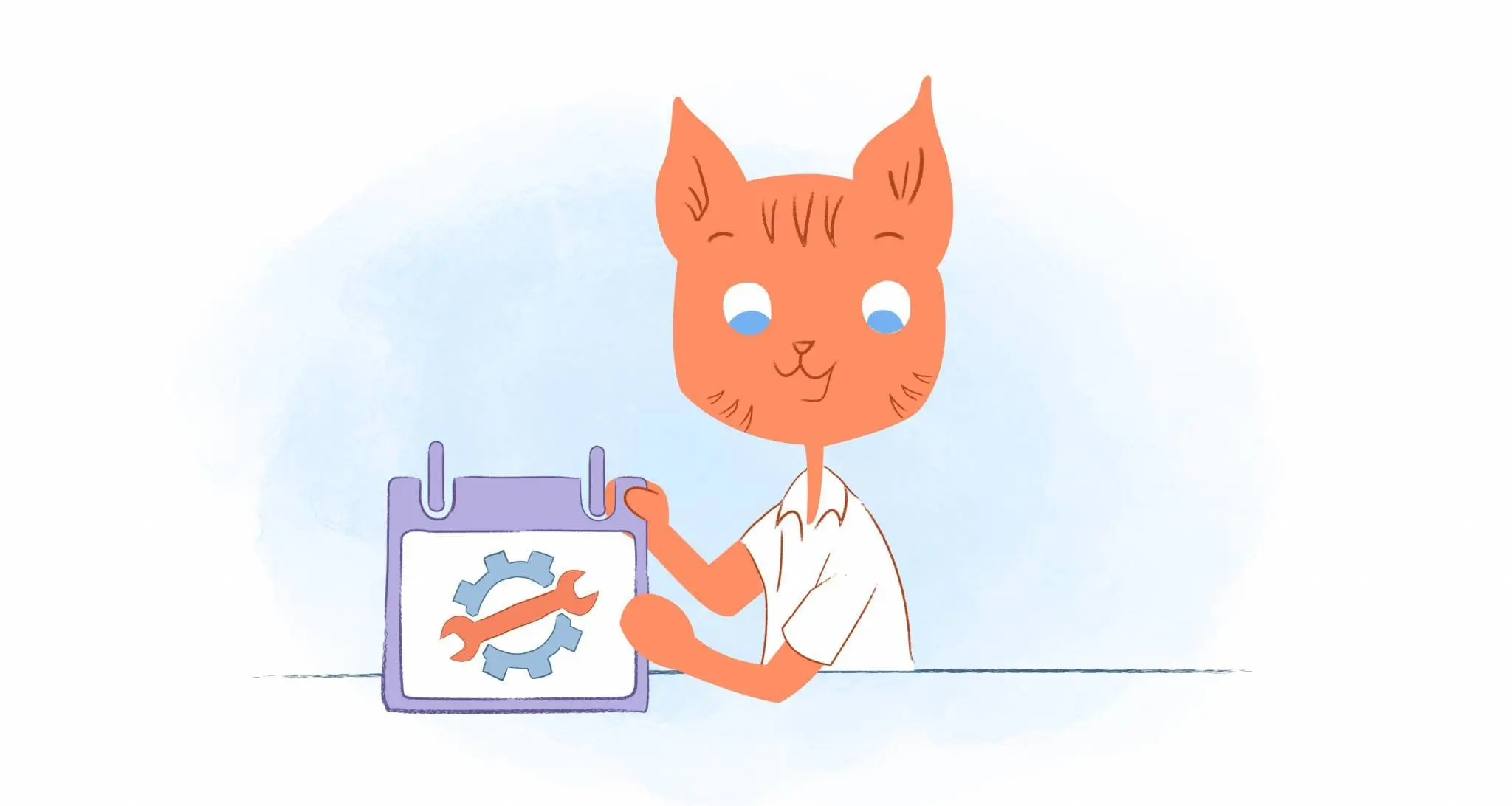 Considering that it's completely taken the world by storm, artificial intelligence is now a dominant feature of all business software. It's prompted the Fourth Industrial Revolution that it's expected to become a $60 billion market by 2025.
How can AI be of assistance to entrepreneurs and startups? AI can boost productivity by a solid 40 percent. The productivity boost from this technology can be used to automate tedious and repetitive tasks and predict possible outcomes. Additionally, AI helps you make smarter decisions faster.
Artificial Intelligence also allows you to personalize your software to fit your exact needs. With so many amazing and innovative AI and machine learning tools to choose from — which tools should entrepreneurs embrace? You can start with the following twelve options.
No one has to tell you how valuable time is as an entrepreneur — if you could quadruple it today, you would. That's why I launched the site Calendar. I've listened for years to the complaints of wasted time that comes from blips and chips out of our capacity-output from our increasingly complex lives. I felt we needed a tool that could shave off seconds and hours to help bring all the disorder — into order.
By harnessing the power of machine learning, Calendar can review your schedule to make smart suggestions on about, when, where, and how to schedule a meeting. It can also automatically transcribe your meetings and comes with time zone recognition. It also provides analytics to track the effectiveness of meetings.
Calendar integrates with your existing Google, Apple, and Office 365 Calendar. And, coming soon, there will be the ability to know whether your team is working on their priorities or not.
One of the most useful areas that AI is improving is conversational marketing. Improving conversational marketing will always be a boost, and that shouldn't be all that surprising. Over the last several years, chatbots have been used for everything from customer service to increasing conversions.
Perhaps one of the best tools to help you connect with potential customers with is Drift. This free platform doesn't rely on forms to capture leads. Instead, it uses targeted messages and intelligent chatbots to strike-up a conversation with your website visitors. Not only does this make the clients and customers more satisfied — but it also speeds up the sales process.
While this is another platform that lets you engage and converse with your audience, it has a slightly different approach than Drift. With Remesh, you can ask open-ended questions in real-time. It then analyzes the responses.
You can use this tool to help determine how to improve your products or services. Or, you can find out your audience's pain points are so that you find ways to solve them. It could then be used to guide you on how to market your business more effectively.
Email is a must-have tool for entrepreneurs. But, when left unchecked, it can become so overwhelming that it becomes more of a distraction than help for communication. Front is just one of many tools that prevent email build-up that from happening.
This email tool was designed specifically for teams to combine email, Slack, social media, and SMS communication into one convenient location. This advice may sound simple, but, it's a real-time-saver since you no longer have to bounce between various channels. Front claims that team members can save on average six hours per week using the app.
Front allows users to automate workflows with canned responses and tags based on keywords, clients, or location. On top of improving your internal communications, it's also pretty handy at improving customer support. There's even a smart scheduling feature.
If you have a brick and mortar location, then you can use all of the help you can get. There's probably not better option for your retail than Hivery.
This AI-powered tool uses analytics to help give your ROI a much-needed boost. It can help your ROI by providing information like product recommendations, storefront layout, and price learning. These points can guide you in launching more effective marketing campaigns.
In a previous Entrepreneur article by Syed Balkhi, he mentions that AI-powered recruiting tools are a trend to watch in 2019. Balkhi cites an Indeed survey that found that "42 percent of employers polled were worried that they wouldn't be able to find the talent they needed." He adds that "the recruiting process is one of their most time-consuming and stressful tasks. But with advancements in artificial intelligence, AI-powered recruiting tools will be a recruitment trend to watch for in 2019."
Mya, which stands for "My Recruiting Assistant," is a chatbot recruiting assistant that can address this need. "It can communicate with candidates via Skype, email or text," explains Balkhi. It also can "pre-qualify candidates for you and even reject a candidate if you decide to pass on his or her application."
Social media remains one of the best ways to spread the word about your startup. Social media is also useful in generating buzz and letting the world know that you're an expert in your field. Of course, the only way to make this possible is through engaging content.
Unmetric gathers data from your competitors and industry thought leaders. Armed with this knowledge, you can develop a more sound and reliable social media strategy. This tool also identifies gaps in content so that you can beat your competitors to the punch. Unmetric keeps the information, like tracking and monitoring your content, in one easy to access dashboard.
Domo will connect data from all of your online sources, such as Salesforce, Twitter, and Amazon. You can then analyze this information to make more informed business decisions. The gathered information is pulled together in real-time and can integrate with some 400 different sources.
The business management software also lets you share this data with the rest of your team. Sharing with your team gives everyone a chance to discuss what next steps the startup should make next.
Want to close more sales? Thanks to Nudge, closing more sales has never been easier. Nudge is a relationship management tool meant to help you build relationships with the right customers.
For example, you recently met a potential customer. You believe that this person could be a high-profile customer down the road. Unfortunately, the relationship is so new that it's still fragile, so Nudge can identify the type of customer this new person could be for you — and then shares content suggestions to strengthen the relationship.
Do you really want to know what your competitors are currently doing? Of course, you do — and it's not a creep. It's gaining a competitive edge in business, and you'd be foolish not to keep track of this information.
Crayon will track over a hundred different data types from more than 300 million sources so that you know every step your competitors makes. After this information has been analyzed, you can use it to step-up your marketing efforts and upgrade your products or services.
Unless you come from a legal background, issues like employee contracts can be confusing and complicated. Thanks to Legal Robot, however, this is a problem of the past.
Legal Robot will break down confusing legal terminology into something that you can understand. Moreover, the automated intelligent assistant checks for any possible issues and makes smart suggestions for you and your business.
What if you have zero experience with AI or machine learning? No worries. DataRobot has got your back.
It's the only platform that leads you to build your own predictive analysis in just five easy steps. Even without coding or machine learning skills, DataRobot can guide your team into converting any existing models into more accurate machine learning ones in just a couple of hours.