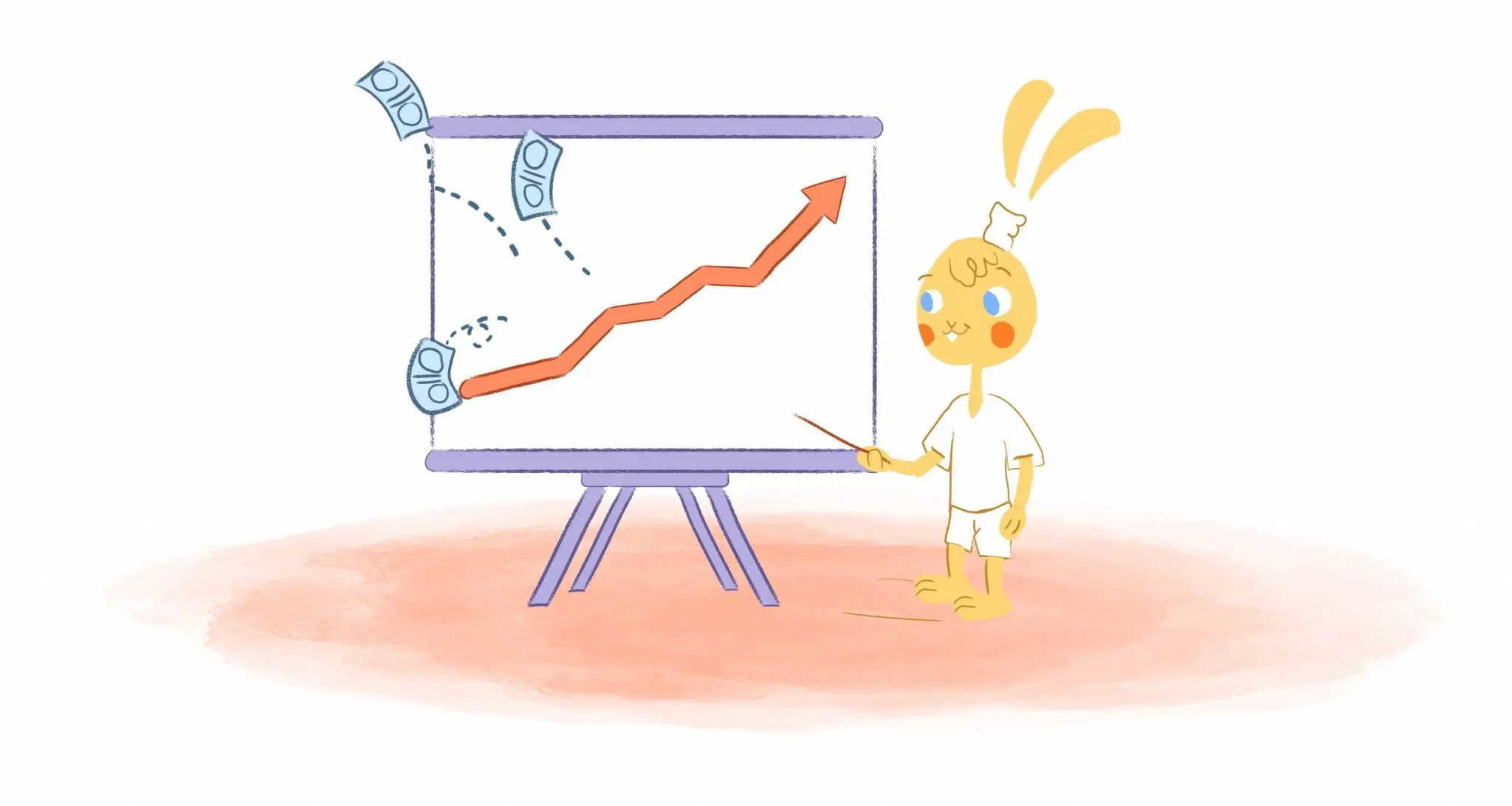 Regardless if you're a student, parent, freelancer, or entrepreneur, we're all looking to gain that edge when it comes to productivity. Thankfully, you don't have to go on this journey alone. The reason? We're surrounded by technology, namely apps and software, that can help us do more without putting in additional effort. Some tools can even push us to improve workflows or focus on our well-being.
But, herein lies the problem. With so many options to choose from, where do you even start? Well, here are some suggestions on the best tech to bring along with your productivity odyssey. Here is the best technology for your productivity journey.
Shared calendar and scheduling apps.
What if you only had to pick one piece of technology to take with you during your productivity journey? Without question, it would be a calendar app.
While you may not realize it, calendars give us routines, help us prioritize, and keep us focused. They can also be used to remind us of upcoming events, deadlines, and even when it's time to take a break. And, because online calendars can be easily shared, it keeps everyone on the same while saving time.
That's because instead of going back and forth trying to pick a date and time to meet, for example, the other person can see when you're available and find a date that works for them.
Best of all, calendar apps are easily accessible. If you have an iPhone, then you've got access to Apple Calendar. Does your company use G Suite or Office? Then you've Google or Outlook Calendar at your disposal. And, even if you don't, Google Calendar only requires a free Gmail account.
While the calendar listed above should suffice, you can take your productivity to the next level by pairing your calendar with a scheduling app like Calendar. It syncs with your existing and then used artificial intelligence to make smart suggestions on when and where to meet. It will even produce you with analytics so that you can determine how to be more productive with your time.
Even though we're obviously big fans of Calendar, it might not be your bag. And, that's alright. You may want to try out another tool like Calendly, Woven, ScheduleOne, Doodle, or Acuity.
Time-tracking tools.
Time-tracking tools have a straightforward purpose; determine how you're spending your time. Most of them run in the background of your phone or computer. It then tracks everything from how long you've been working to the amount of time you've wasted on distracting websites or apps.
Depending on the specific tool, they can also block sites and apps that distract you. You can also set reminders and receive notifications when you've spent too much time on an app or website. As if that weren't enough, they can also be used to help keep track of your goals.
Personally, you can't go wrong with Toggl and RescueTime. But, there's a cool gadget that I strongly suggest you check-out. It's called TimeFlip. It's a 12-sided dice that you can customize and place on your desk to keep you focused on what you're currently working on. The accompanying app analyzes the actual time spent on that specific task.
To-do-list apps.
Lists can be a real-life saver as they remind you what needs to get done and when. Thankfully, there are apps like Todoist, Microsoft To-Do, TickTick, Google Tasks, and Remember The Milk that keeps all of your lists in one convenient location.
What's more, these apps can automatically categorize your tasks and add them to your calendar. You can also assign due date or even responsibility to employees or family members.
Note-taking apps.
Evernote, OneNote, and my new favorite and secret weapon Google Keep are all reliable note-taking apps. The primary purpose of having these apps is so that you can capture critical information, thoughts, or ideas while on the go so that you won't forget them.
You can then convert these notes into lists or even calendar entries. You can also share your notes with others. That's pretty handy when collaborating on a project with or assigning household chores.
Anti-distraction and focus tools.
Sometimes it takes more than willpower to avoid getting distracted. That's why there are more than enough tools explicitly designed to block digital interruptions, as well as encouraging you to focus.
Freedom, StayFocused, and SelfControl will block distracting apps and sites for you at certain times. Additionally, Focus@Will, Focus Booster, and Forest are tools meant to keep you focused through the use of background noise, the Pomodoro Technique, and gamification.
Cloud storage and file-sharing apps.
I made a huge mistake years ago. I didn't save any of my research papers from college to the cloud. Guess what? When my computer crashed, they were gone for good. I'm still a little bitter about that.
Though, there's no excuse for this. Google Drive, OneDrive, and Dropbox are all affordable and accessible cloud storage options. And, if you ever need to collaborate with someone else, you can easily share these documents with them in just a click or two.
Collaboration software.
If you're leading a team, then collaboration tools are a must. After all, they ensure that everyone is working together effectively and efficiently by allowing everyone to chat in real-time, share information, and track each other's progress.
Trello, Asana, Basecamp, and Wrike are all excellent choices when it comes to project management. For communicating with your team, Slack, CloudApp, and Zoom are all highly recommended.
Email management tools.
Here's an experiment. Don't check your inbox for a couple of days and see how out-of-control it gets.
There are ways, however, that you can manage your inbox. Dedicating time to review your emails, unsubscribing from promotions/newsletters, and adding labels are all effective ways to keep your inbox in check. But, there are also such handy tools that you can utilize.
One such tool is Spark. It intelligently prioritizes messages so that you can finally reach inbox zero. Another helpful tool is SaneBox. It also identifies essential emails, has a 'Do Not Disturb' feature, and blocks the most annoying senders.
Password manager.
It's been found that the average businessperson has 191 passwords. There's just no way that you'll be able to remember all of them. As such, you're probably spending way too much time looking these passwords up or restoring them.
Thankfully, that's a problem of the past with tools like 1Password, LastPass, and Dashlane. They securely keep track of all of your passwords for you.
Tools to automate tasks.
Do you wish that there was a way for your apps to talk to each other? You know. Just so that you aren't wasting time manually doing a hundred different tedious tasks. Well, thanks to Zapier and IFTTT, you can automate all of these tasks.
For example, if you took a picture of your family vacation and posted it to Instagram, IFTTT will automatically save it on DropBox or email it to your family members. Although similar, Zapier may be a better option for workflows. For instance, you automatically add Outlook events, Trello cards, or Todoist tasks to your Google Calendar.
Pushbullet is another option. It may not have as many integrations as Zapier or IFTTT. But, it does a pretty good job of connecting all of your devices. That means you can receive texts on your desktop or quickly transfer files between all of your gadgets.
Habit trackers.
Habit tracking apps can help you squash unhealthy habits, like smoking, while encouraging you to stick with good habits and goals.
Habitica, StickK, Mindset, Habitshare, Coach.me, and Habitbull are just a few examples of habit tracking apps that you can download for Android or iOS to keep you productive and motivated.
Health and wellness apps.
Finally, apps like Headspace, Calm, Happify, 8Fit, and Fooducate can ultimately help you prioritize your health and wellness. Each app has it's one unique set of features. But, overall, they can be used to help you meditate, relieve stress, sleep, exercise, and eat a nutritious diet.
When you take care of yourself physically and mentally, you'll have the energy, stamina, and clear-headedness to be the productive person you've always dreamed of being.